VSP Global
How A Billion Dollar Eyecare Enterprise Reinvents Itself To Lead The Industry
In the highly competitive world of eye health, VSP Global needed an overarching brand story for the $6 billion eyecare provider that would allow its six business divisions to align around purpose, inspire employee advocacy, build doctor and patient satisfaction, and accelerate retail growth. The challenge was that each division of VSP Global is a large, separate, and highly successful business in their own right. The employees were struggling to understand the dynamics between corporate and division branding, and new eyewear competitors were stealing market and mind share.
In close collaboration with the Executive team, CMO, and Strike Team, we created a new enterprise brand purpose, positioning and story while retooling their existing mission and vision statements. That presented the opportunity for the enterprise to become a 'movement of movements' and so, through highly collaborative training and workshops, we defined the purpose for nine brands across the various lines of business, each of whom came away with a distinct but aligned expression of why they exist. This process included a positioning strategy for their critical, growing retail division, VisionWorks, to ensure it was clearly differentiated from the competition.
To integrate such a wide breadth of strategy work, we provided employee training and marketing workshops, both in-person and virtually during the pandemic, aided by the employee advocacy toolkit, brand films, and 60-year anniversary book we had created. The result is a newly defined enterprise whose lines of business, brands, and 22,000 employees are working together to realize their purpose, transform lives, and lead their industry.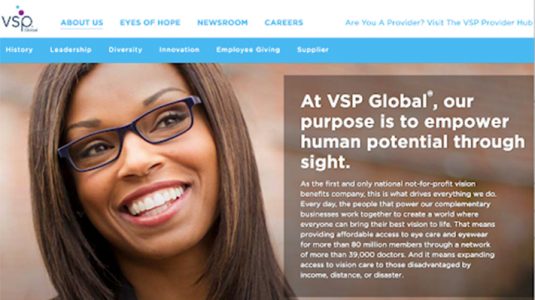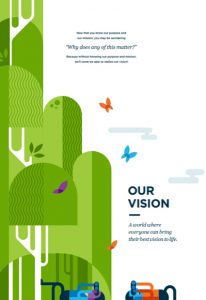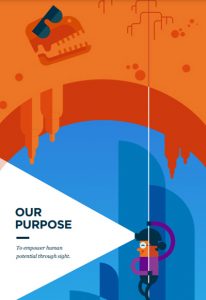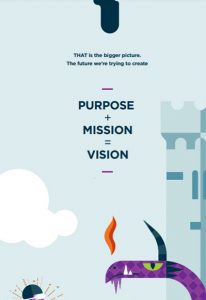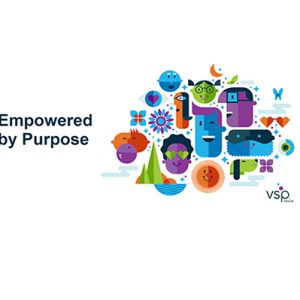 Wendy Hauteman, CMO
The whole process with We First has been the best brand architecture process I have ever experienced. They are real experts in this work and bringing purpose to life and they have been fantastic partners to work with all along the way.