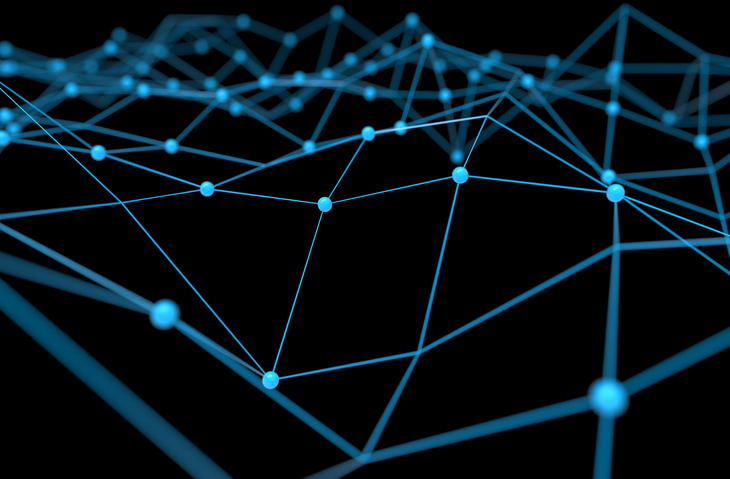 3 Ways Businesses Can Use Blockchain Technology for Social Good
Blockchain has received some negative media buzz in relation to the disruptive bitcoin cryptocurrency; however, the technology has amazing potential to strengthen trade, increase transparency, reduce risk, and create opportunities for people the world over.
"The blockchain," according to Alex and Don Tapscott, who wrote Blockchain Revolution, "is an incorruptible digital ledger of economic transactions that can be programmed to record not just financial transactions but virtually everything of value."
In fact, applications of the blockchain are already being explored and applied to create social impact. Last week, BitFury Group and Bill Tai held the Blockchain Summit on Sir Richard Branson's island, where blockchain entrepreneurs discussed how the new technology could transform not only financial, but social infrastructure as well.
Here are 3 ways businesses can use blockchain technology to build a better world:
1. Strengthen supply chain accountability:  For companies selling physical products, supply chain operations have an enormous effect on both environmental footprint and social impact. What's more, good-intentioned businesses often lack insight into their own supply chains, especially when natural resource extraction, manufacturing, and transportation happens thousands of miles away in developing countries. Blockchain technology has the potential to increase transparency for business owners and consumers alike, by providing insight at each node of the value chain.
A great example of how blockchain can improve supply chain efficiency and accountability is evident in the partnership between Sourcemap and Provenance.  By combining Sourcemap's expansive data on global supplier networks with Provenance's blockchain verification technology, the partners are developing an app that companies and consumers can use to monitor transactions as they happen. The real-time information helps to insure that products and suppliers are held accountable, at every step, to practicing what their company preaches.
The takeaway here is that the blockchain has the potential to speed up information flow and unveil supply chain sourcing, suppliers, and transactions in what were previously difficult to locations to monitor.
2. Transform renewable energy monitoring, sales, and procurement: One of the challenges with deploying renewable energy is the intermittency and storage problems. Currently, utility companies such as Southern California Edison are incorporating rooftop solar and other renewable energies into the grid by installing onsite net energy meters and issuing rebates to homeowners and organizations that produce excess energy. While the current system facilitates renewable energy use in the larger grid, it doesn't allow for local energy transfers if the power grid is down, which is crucial for regional resiliency — especially in crisis situations.
The Blockchain could transform renewable energy deployment by providing information on energy produced and demanded, to then make a programmed transaction that would balance an energy grid without having to rely on state or national energy networks.
A promising project that uses the blockchain to improve efficiency and resiliency in renewable energy is LO3 Energy's Brooklyn Microgrid project. The company connects solar cells on rooftops in a Brooklyn neighborhood using blockchain technology to create a self-sufficient renewable energy system. "When each piece of the grid has a blockchain, it knows how to react," explained Scott Kessler, LO3's Director of Operations.
Ultimately, blockchains have immense potential to monitor renewable energy sources, assess consumer demand for power, and implement energy transfers in split-second timing to balance an energy grid. While this is not yet being used on a widescale, it has amazing potential to enhance smart grid feasibility and efficiency.
3. Increase insurance access for the poor: In developing countries, the insurance industry is often plagued with fraud and administrative costs — which can amount to as much as 80 percent more than actual premiums.  With smartphone proliferation on the rise, blockchain offers amazing opportunities to reduce administrative costs and financial misconduct.
A company doing an amazing job of using blockchain to help give the disadvantaged access to affordable insurance is Saldo.mx. The Mexican-based company works as a 'digital wallet,' allowing users to pay bills using their smartphones. The mobile payments platform went on to develop, Consuelo, a  microinsurance service that allows people to purchase inexpensive fixed health and life insurance products, as well as monitor their transactions straight from their smartphones.
"What is interesting about this form of insurance is the removal of the middle man, [and] the claims adjuster," said Marco Montes Neri, founder of Saldo. "The blockchain acts as verifiable data history. It's the very first time the financial world has something like that in a mutualized way. It's a common timeline that, in this industry, will be crucial."
Ultimately, blockchain allows for unprecedented automated verification services, which improves business efficiency and increases stakeholder accountability.
Essentially, blockchain technology is able to decentralize transaction processing, secure transaction history, and speed up information flow. Not only does this improve business productivity, but it also increases transparency that can build trust in consumers.  The financial, social, and environmental implications of blockchain is fast-developing and presents amazing potential to scale both impact and profits.
Connect with We First!
Twitter: @WeFirstBranding
Facebook: WeFirst
LinkedIn: WeFirst
Youtube: WeFirstTV
Join our mailing list and invite Simon to speak at your next event or meeting.