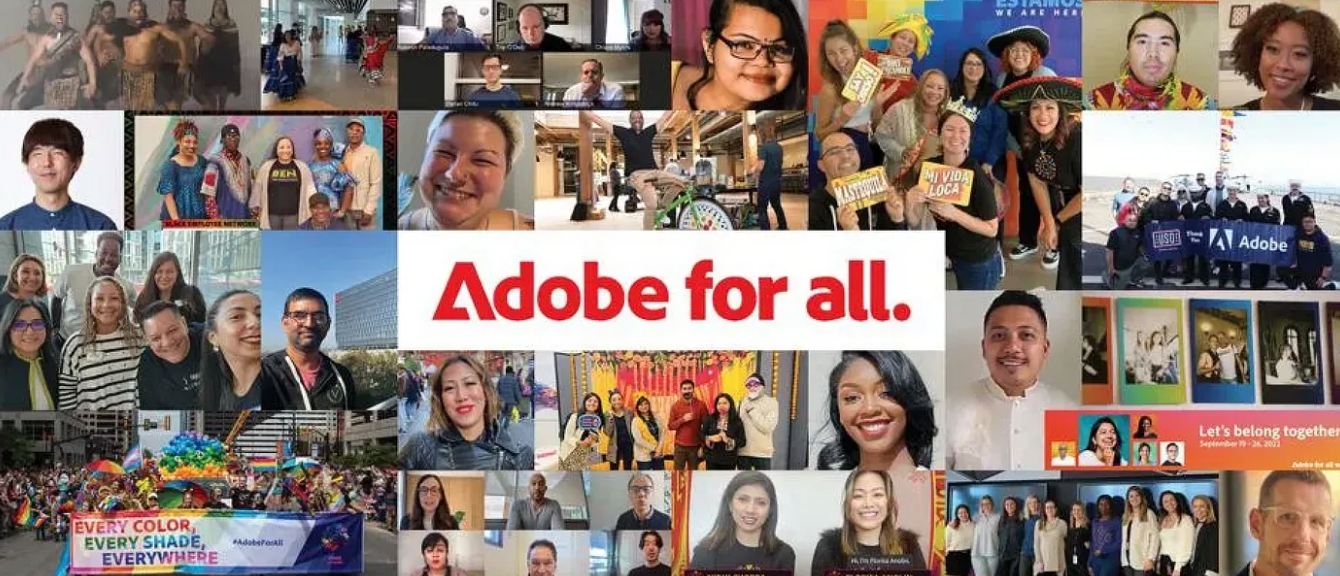 Adobe's Suite Of Sustainability Initiatives Unlock The Power Partnerships
By now, we've all experienced reviewing and signing critical documents online. Few of us, however, appreciate that in so doing, we're helping heal our hurting planet. For a great example, consider the Adobe Document Cloud platform: For every 1 million pages we digitally sign daily via Adobe Acrobat Sign, we save more than 27 million gallons of water, 1.5 million pounds of waste, and 23.4 million pounds of CO2 emissions, Adobe shares. The savings from the CO2 emissions is the equivalent of eliminating 5 million cars from the road.
US offices use 12.1 trillion sheets of paper a year — and most paper comes from trees. The bulk of it winds up in landfills. By partnering with a tech company like Adobe for a service like Acrobat Sign, a consumer can become an activist.
Founded in 1982, Adobe, Inc. was the first Silicon Valley technology company to become profitable in its first year. Revenues are nearly $18 billion. When you combine those kinds of financial resources with the innovation and motivation of leaders like Amy White, Global Head of CSR, and Kenneth Imo, Global Head of Diversity & Inclusion, it's not surprising that Adobe is an industry leader in sustainability scaling impact with equally-committed partners.
Core to Adobe's purpose are three areas it believes it's uniquely positioned and driven to make a difference: "Adobe for All," "Creativity for All," and "Technology to transform."
Transformative tech
It's in that last category where some truly transformative evolutions are occurring. For example, Adobe's 3D design and immersive media innovations, such as Adobe Substance 3D, empower global brands such as fashion giant Hugo Boss to progress its sustainability mission by transforming physical product manufacturing to much more efficient digital workflows: As partners with Adobe, Hugo Boss's suppliers and vendors can review designs digitally, circumventing the need to create and ship costly, wasteful samples back and forth. If more fashion vanguards would adopt a similar digital workflow, one of the most notoriously wasteful industries could start to lead the way in waste reduction.
Says White, a former Nordstrom exec., "as a company that of course is B2B, we need to tell these stories about how people are creating change. And it's not just on the nonprofit side; it's being able to connect doing good with profitability and progress that's really important to us."
"So, we work with Coca-Cola on water reduction, we work with Home Depot on … reducing waste across their supply chain. There are a lot of good ways where we try to highlight and use our platform to tell those stories while also continuing to push on that innovation in a way that helps folks understand it."
White and Imo say Adobe is committed to designing technology that is ethical, responsible, and inclusive. The company's innovations are making a significant impact on Security, Privacy, Trust & Safety, Accessibility, Sustainability, and AI. On that last front, Imo argues that the tools are only as good as the people who make them — and people come with biases. We can't wait 10 years to sort biases out of the generative AI system we're daily developing. We must work together to prevent the perpetuation of inequities — and we must do it now, he argues.
Says White, "I think when Kenneth and I came to Adobe, what we came to do is to say, how do you take the most differentiating and most powerful piece of your brand and go use it for good?" That's Adobe's purpose. "And yes," she says, "purpose is in the DNA of this company — but purpose with a laser focus on where we can drive something differentiating, and move progress quickly."
Quickly is the operative word. For example, in 2022, Adobe accelerated its goal to power its global operations with 100 percent renewable electricity from 2035 — to 2025. This, in order to support its science-based target, and limit global warming to 1.5°C. In service of that goal, the company built Adobe Founders Tower, the newest LEED-certified building at its San Jose headquarters. The tower is the first all-electric building of its scale in Silicon Valley, powered by 100 percent renewable solar- and wind-powered energy.
Adobe for All
"A lot of our focus on the social impact side has been in trust-based philanthropy, coalition building, and bringing [our 28K] employees into the conversation," says White. "Not just as activists, but as allies in the work to drive progress forward."
Imo, a mission-oriented former US Air Force JAG officer, says he appreciates the opportunity to work consistently with White and other "Adobeans" [White's word] "really being focused on what are the things that we can do to have a real impact, and how are we doing these things in a way that is sustainable? I'm a firm believer in the need for collective responsibility and accountability to make things work."
Adobe released a CSR Report for 2022, outlining its progress "focusing on people, purpose, and community." It increased the number of women employees in Director and above roles globally by 50 percent, and its Black community in the US by 63 percent over the previous two years. It also reaffirmed its global commitment to gender pay parity for the fifth year in a row — in addition to achieving pay parity between employees from underrepresented minority (URM) groups and non-URM employees in the US since 2020, says Imo.
The company also continued its support of Historically Black Colleges & Universities (HBCUs) & Hispanic-serving Institutions (HSIs) by providing financial support from its Adobe Foundation, access to Adobe products, as well as employee mentoring and career development opportunities to expose more than 22,000 students to skills for jobs in tech and creative industries.
"I think what stands out about Adobe," says Imo, "is we are tackling really big issues in ways that are unique to Adobe. We are very secure in who we are and what it is we can do. And, so, we're using our creative tools to make a real change."
That's right, says White. "And I think the idea of partnership and building an infrastructure to solve problems is what we're about; solving problems through our products, solving problems through our people, solving problems through our innovation. But we can only do it when we're in partnership together."
If you'd like to dive deeper with more purpose-led companies like Adobe, check out the Lead with We podcast here, so that you too can build a company that transforms consumer behavior and our future.