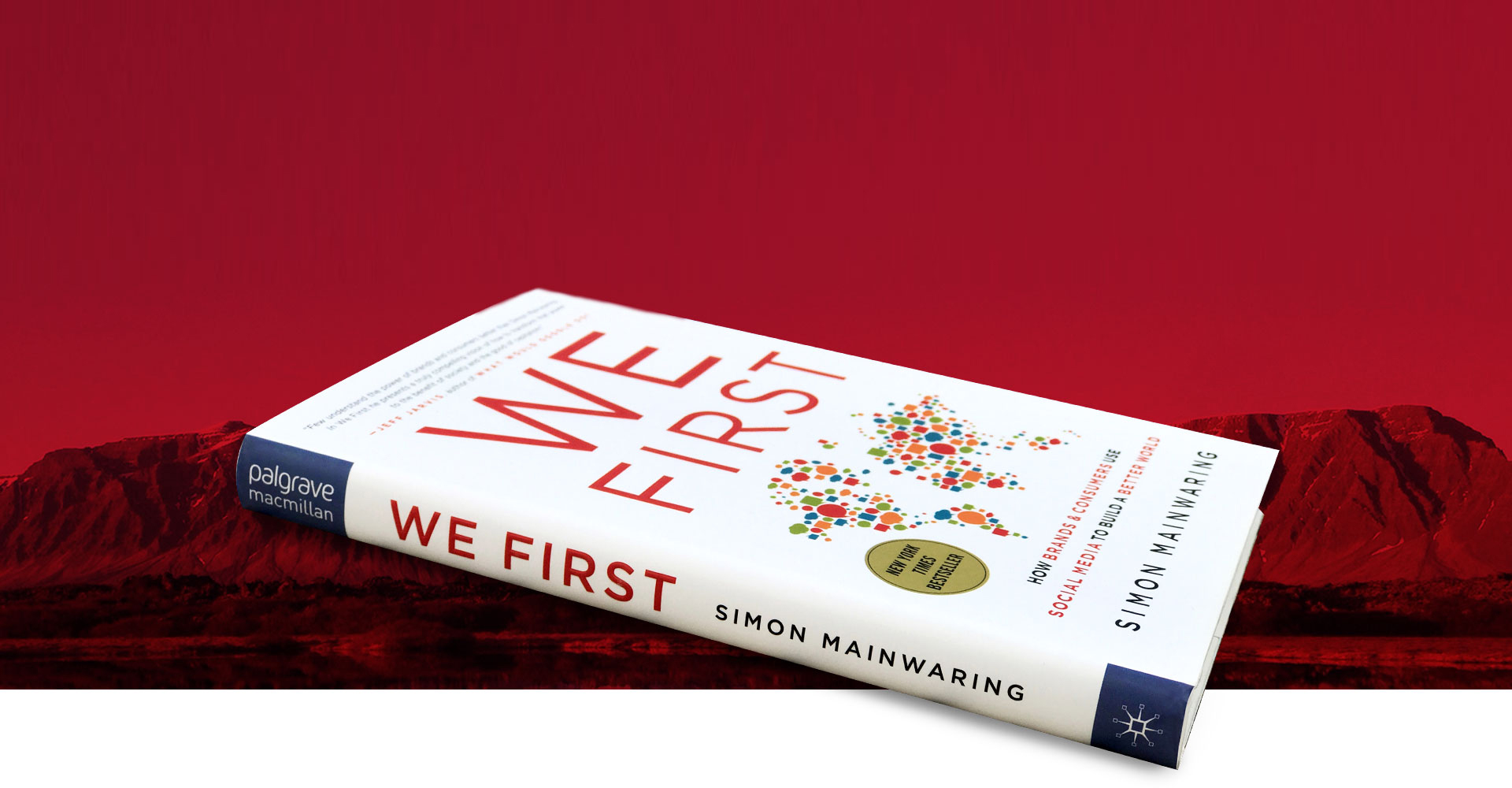 From WE FIRST to LEAD WITH WE
Written By
November 8, 2021
We First Founder & CEO Simon Mainwaring's first book, We First, was a New York Times Bestseller that helped to transform the purpose space. As part of our ongoing thought leadership and the result of years of pattern recognition from working with top global brands, Simon's upcoming second book, Lead With We – The Business Revolution That Will Save Our Future, provides a bold and actionable roadmap for how business works together in new ways to drive growth by solving the pressing issues of our time.
"A rude awakening and urgent new vision for business, brands and our future."
We First: How Brands and Consumers Use Social Media to Build a Better World (Palgrave Macmillan) was also a Wall Street Journal and Amazon best seller. It was named an Amazon Top Ten Business Book, 800CEORead Top Five Marketing Book, and strategy+business named it the Best Business Marketing Book of the Year.