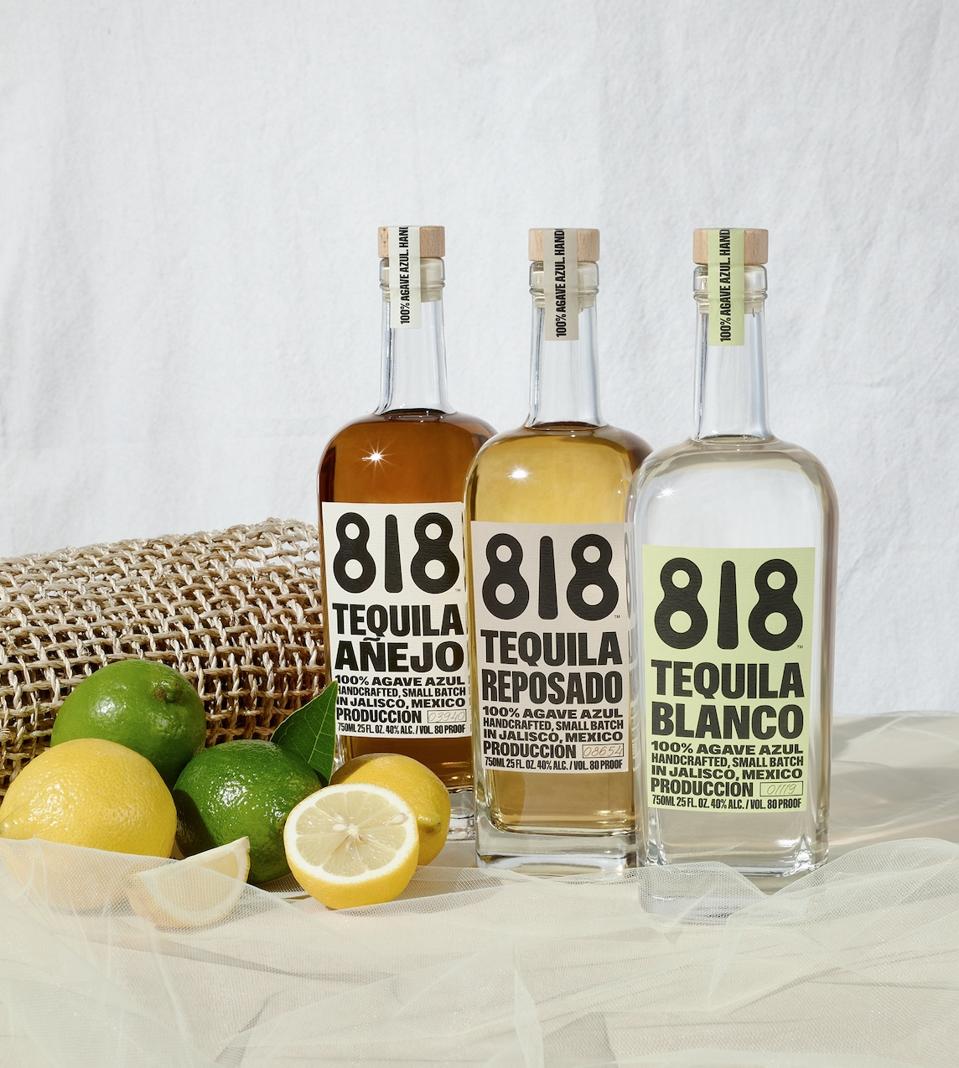 Crafting A Legacy Of Sustainable Spirits: 818 Tequila's Journey To Social And Environmental Consciousness
Written By
August 28, 2023
In the heart of the über-competitive tequila industry, where tradition and innovation intertwine, it's hard for a brand to stand out, not only for its exceptional spirits but also for an unwavering commitment to sustainability and positive community impact.
This is a challenge 818 Tequila took head on as an award-winning, premium tequila brand founded by entrepreneur and model Kendall Jenner in 2020. It takes its name from the area code of the Calabasas region of LA, where Jenner grew up.
From passion to purpose: the birth of 818 Tequila
818 Tequila aims to redefine the tequila industry by offering a high-quality product with a focus on sustainability, transparency, and innovative marketing strategies. With its founding, Jenner intended to extend her considerable influence beyond the worlds of fashion and entertainment. She has said the company was born out of a genuine love for the agave spirit and a desire to create something truly special.
Featuring four expressions – Blanco, Reposado, Añejo, and Eight Reserve – the brand has won praise from consumers and experts, winning more than 32 blind tasting awards across eleven major industry competitions.
Mike Novy, president and chief operating officer, is a seasoned industry expert who joined the company in its early days. He recalls "Kendall's passion for tequila was palpable. She didn't just want to create another brand; she wanted to craft an experience, a legacy."
The "proof" is in the marketing & comms
Novy emphasizes the brand's holistic approach to marketing and communications. The company considers social media, he says, not just as a megaphone for outbound communication but also a listening tool for understanding consumer sentiments. Says Novy, "We manage all our social media internally, ensuring authenticity and direct engagement. Kendall is incredibly involved, reading the pulse of our brand's Instagram," which has more than a million followers.
Beyond the digital realm, 818 Tequila embraces experiential marketing, connecting with consumers through immersive experiences such as music festivals, special menus, and annual outdoor events. Novy explains, "We want people to engage with 818 Tequila in their own environments. Whether it's a beach experience in Miami or a food and wine event in Aspen, our goal is to create lasting memories."
Giving local communities a real shot at a sustainable future
"We feel a great responsibility to have a positive impact on individuals, communities, and our shared environment," says Novy.
818 Tequila's distillery runs on biomass and solar energy. It's a Certified B-Corp, as well as a 1% for the Planet partner in Jalisco, Mexico, where its 100% Blue Weber Agave is sourced from family-owned farms. The product is "hand-picked by jimadores," who are field workers that have been harvesting agave for tequila and mezcal with a traditional hoe called a coa, a sharp wooden rod used since Native American times. The agave is then cooked in traditional brick ovens, and aged in oak barrels. "From the agaves we grow," says Novy, "to the production of our bottle, 818 emphasizes the Earth's importance in all we do."
"We're not just focused on making exceptional tequila; we're focused on making a difference," says Novy. For example, one of the brand's initiatives, the "818 Bricks" program, works in tandem with the not-for-profit S.A.C.R.E.D. initiative – Saving Agave for Culture, Recreation, Education, and Development – to transform agave fibers and liquid byproducts into adobe bricks that are used in construction projects in the surrounding communities. "It's about reimagining waste as a resource, and uplifting communities," Novy argues.
The impact of this kind of initiative can be profound. Novy recounts numerous stories of transformed communities, from educational libraries promoting sustainable agriculture to community centers offering refuge and rainwater collection systems. "It's not just about giving back; it's about fostering long-term change," he emphasizes.
Of late, 818 Tequila has been proudly touting its Eight Reserve, a carefully blended tequila crafted by its tequileros—now a term of honor once reserved for Mexicans who helped to smuggle alcohol into the US during the Era of Prohibition from 1920 to 1933.
Eight Reserve's handmade ceramic decanter, in the shape of an 8, is produced by local artisans in Pachuca, Mexico and symbolizes the milestone in the company's history. "It's an unforgettable shape made for 'infinite' tequila enjoyment," the company says.
The Eight Reserve is a proprietary blend of Añejo and Extra Añejo aged up to eight years in French and American barrels. "We're continually pushing the boundaries of flavor profiles," Novy says. 
818 "mixers" are diverse
The company is exploring innovative expressions and collaborations, seeking to expand its reach while maintaining its commitment to quality and impact. Says Novy, "As we've grown, it's been about engaging with different consumers in different ways. Even in the US, there's still a lot of regionality to how people interact with different spirit categories. The consumer in New York is different from the consumer in Chicago is different from the consumer in Houston.
"That's created complexity," Novy says, "but we've tried to manage the complexity through staying true to our brand blueprint or brand pillars. Then, as we've expanded internationally, we have tried to be very careful with the pace, the target, the geographies we're going into. The skillset of the partners we're choosing. It's not a one-size-fits-all strategy.
"We might go with a really big partner in one country and a tiny one in another, because we're trying to connect with different consumers in different ways," says Novy. The tool you use, the partner, the strategy is going to be different based on the objective of that market."
China, a dynamic market and the largest consumer of spirits in the world, provided the perfect opportunity for 818 Tequila to reach an excited young market in 2022. "Our US launch in May 2021 sparked interest globally, which quickly led to our expansion into the Caribbean and [then] Canada," says Novy. "Partnering with ChinaBev [the leading importer and distributor in all provinces of China] was a natural next step in bringing our ultra-smooth, award-winning liquid to consumers globally." As such, 818 Tequila is a powerful example of how business growth can be driven both by an uncompromising product and a deep sustainability commitment.
If you'd like to dive deeper with more purpose-led companies like Tequila 818, check out the Lead with We podcast here, so that you too can build a company that transforms consumer behavior and our future.