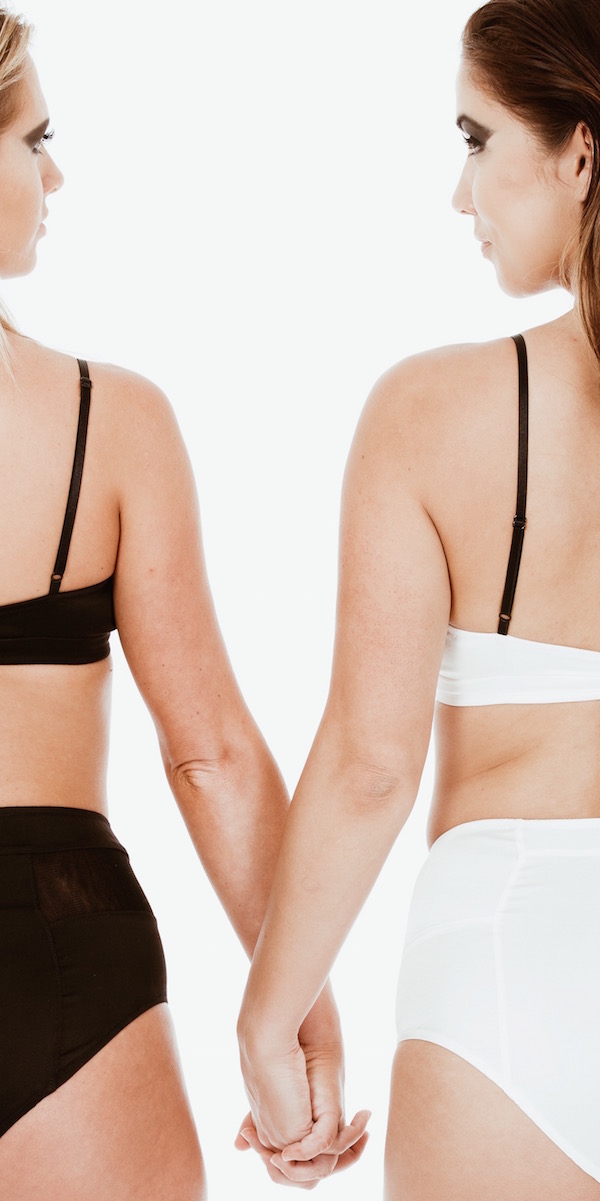 We First 5: This One's for the Ladies
Written By
March 10, 2017
1. Nike Breaks Barriers
On International Women's Day, Nike released 3 powerful films as part of a new local-global campaign strategy. The ads — shot in Russia, Turkey, and the Middle East — illustrate challenges and stereotypes that female athletes face. Although the films are based on cultural barriers, unique to those regions, the response to the global rollout was one of worldwide solidarity among female athletes. Despite the culture-specific content, the challenges of gender discrimination and stereotypes resonated with women all over the world showing us that, despite where we come from, we face very similar barriers. The ads seek to unite and encourage women to keep breaking down these barriers "in order to clear the way for women to play sport".
2. Brawny's Women's Day Play 
For those of you who would typically consider yourselves more of a 'Target person', Brawny may make you a Walmart-convert — well, for the month of March, at least… In honor of Women's History Month, the paper towel company has upgraded swapped its iconic 'Brawny Man' for a flannel-clad female because #StrengthHasNoGender. The limited-edition packaging will be sold exclusively at Walmart for the rest of the month, and you better believe that I will be stocking up on paper towels for the rest of the year this weekend. Well done, Brawny, you killed the Women's Day game!
3. "Fearless Girl" Takes Manhattan — and Social Media — by Storm
Just in time for International Women's Day, Manhattan received a new city statue in the wee hours of Tuesday morning as the Financial District's iconic 'Charging Bull' statue was officially given a counterpart. At just 4 feet tall, the new figure portrays a defiant young girl, bravely staring down the menacing bull and aptly named "Fearless Girl". Manhattanites flocked to the scene and images of the statue soon went viral as Americans from coast to coast embraced the new bronze badass that New York City bestowed upon us as an International Women's Day gift.
4. Sustainability Gets Sexy
Up-and-coming lingerie brand KENT has women everywhere proud to strip down. The 'Radically Natural' under apparel brand — made of 100% organic silks and dyes — gives sustainability a sexy spin as each purchase gives back to one of three women's charities as part of their "FemaleFutureProject". The female-owned brand, which emphasizes self-love, comfort, and style over sex appeal, is a love letter to women in every aspect of their business model.
5. Honoring the Force that is Physics Nobel Laureate Marie Curie
As part of our recognition of exceptional women this month, we turn to the legendary Marie Curie for her pioneering in physics research, receiving two Nobel Prizes, and envisioning a future for of leading female scientists. Curie's admirable achievements, while unfortunately minimized or misconstrued by pop culture – as seen with this week's backlash against Snapchat's superficial filter of the Nobel Laureate – demonstrate the significant role women have played and continue to play in redefining boundaries.
Connect with We First!
Twitter: @WeFirstBranding
Facebook: WeFirst
LinkedIn: WeFirst
Youtube: WeFirstTV
Join our mailing list and invite Simon to speak at your next event or meeting.