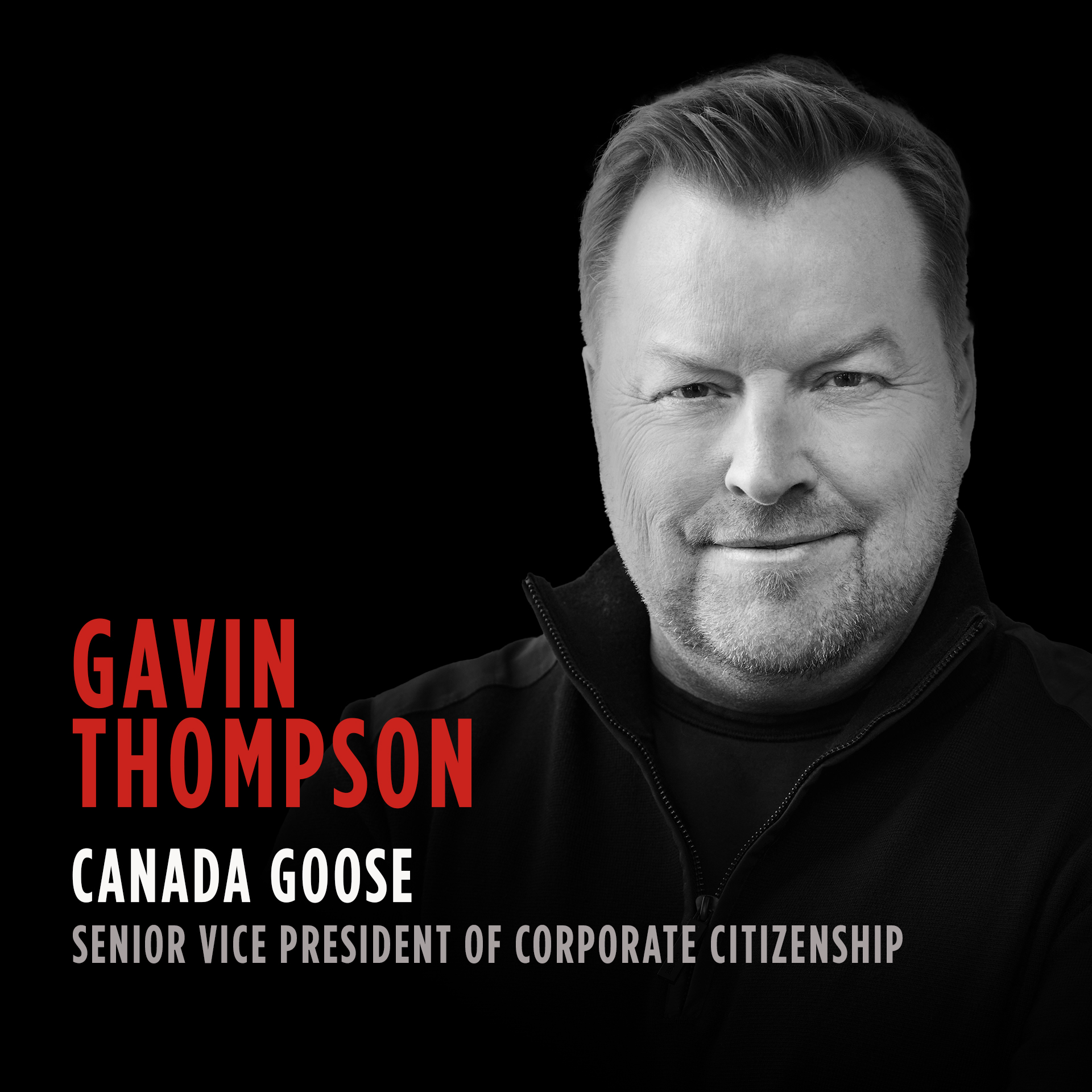 Gavin Thompson, Canada Goose, Senior Vice President of Corporate Citizenship
LEAD WITH WE reveals how brands survive in a crisis, thrive in a fast-changing market, and accelerate growth in a challenging future. Discover how the world's top companies and entrepreneurs are driving growth and impact that employees and customers now demand. What worked, what didn't and what you need to do to get everyone to build your business. Your host, Simon Mainwaring, CEO of We First and New York Times bestselling author, dives deep with CEOs and CMOs to reveal the mindset and actions that put them ahead of the competition. Whether you're a start-up, high growth company or large corporation, you'll learn how to build your reputation, increase employee productivity, and inspire customers to promote your brand. Engaging, entertaining and actionable, this is your chance to listen in and learn a lot about how business does well and does good.
Sometimes the best way to stay true to your brand values is, counter-intuitively, to make some changes. That's why one company is forging ahead on a mission to keep the planet cool– while keeping the people on it warm. Gavin Thompson is the Vice President of Corporate Citizenship at Canada Goose, one of the world's leading manufacturers of extreme weather outerwear dedicated to purpose-driven innovation and values-driven, sustainable growth. In this episode, he shares how to level up your sustainability credentials in ways that build brand reputation, trust, and sales, and how to engage suppliers, employees, and consumers to inspire your whole industry to raise its game.