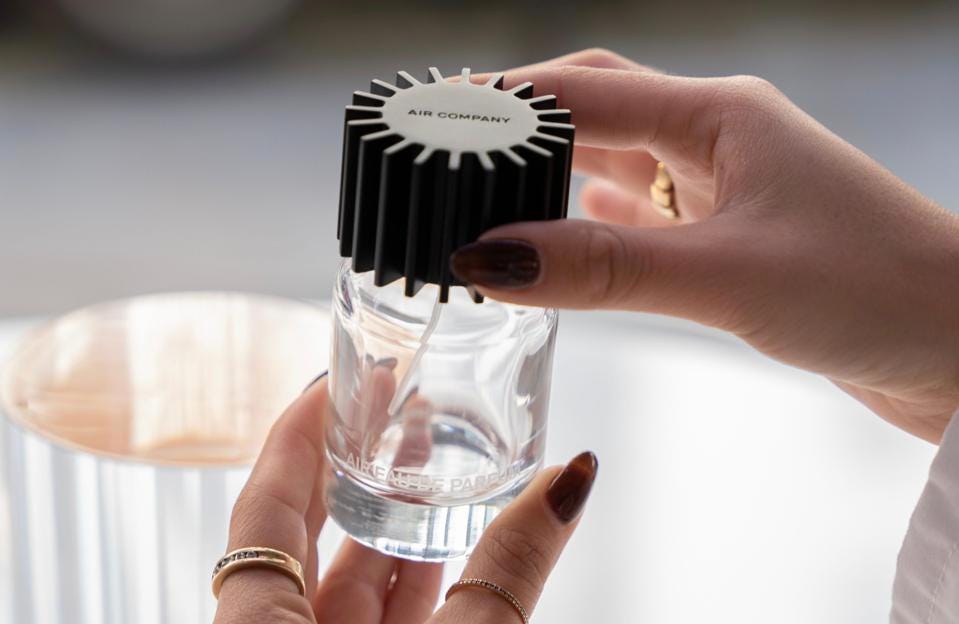 How Air Company Is Transforming Manufacturing By Making Products Out Of Thin Air
Air Company is a Brooklyn-based engineering firm that developed proprietary carbon-conversion technology that removes carbon dioxide (CO2) from the air and transforms it into impurity-free alcohols such as ethanol and methanol, which it then uses to manufacture super-green consumer goods.
Air's SKUs are in high-end vodka and cologne, as well as hand sanitizer, which Air began to make in response to the pandemic—and most recently, jet fuel.
The company won a 2019 gold medal in the Ultra Premium vodka category after a blind taste test at the Luxury Masters competition held annually by The Spirits Business magazine. Along those lines, its Eau de Parfum was ranked among Gucci and Fenty in Bustle's 5 Best Fragrances of 2022 list.
But how important is product taste and quality in the company's business strategy? Is Air trying to compete with traditionally made products in their categories? Or is sustainability / net-zero the main goal?
An air of quality
"Net zero is the goal," says CEO Greg Constantine, "but the way that we view net zero is a phased process. How are we going to get there in the end? We need the world to understand the possibilities of this first, and the best way to have them understand the possibilities is for them to engage with the product. And the best way to have them engage with the product is if it's the highest-quality product first."
So, Air's 40+ employees (set to double by the end of 2022) aim to eliminate as much CO2 from Earth as possible to combat what Constantine has called the "climate catastrophe." And the key to that is providing premium products produced from that captured carbon, then packaging and marketing them as such.
The company looks to Elon Musk and his Tesla brand as a "north star" sales and marketing model, says Constantine. "How do we create a product that if it were to stand alone on its own, people would just want to buy it, period? Because it is the best possible, highest-quality, best-looking, best-designed product? Because that's how you're going to attract consumers … and eventually funnel them into your education [that] this is actually made from CO2, as well as carbon negative."
A professional conversion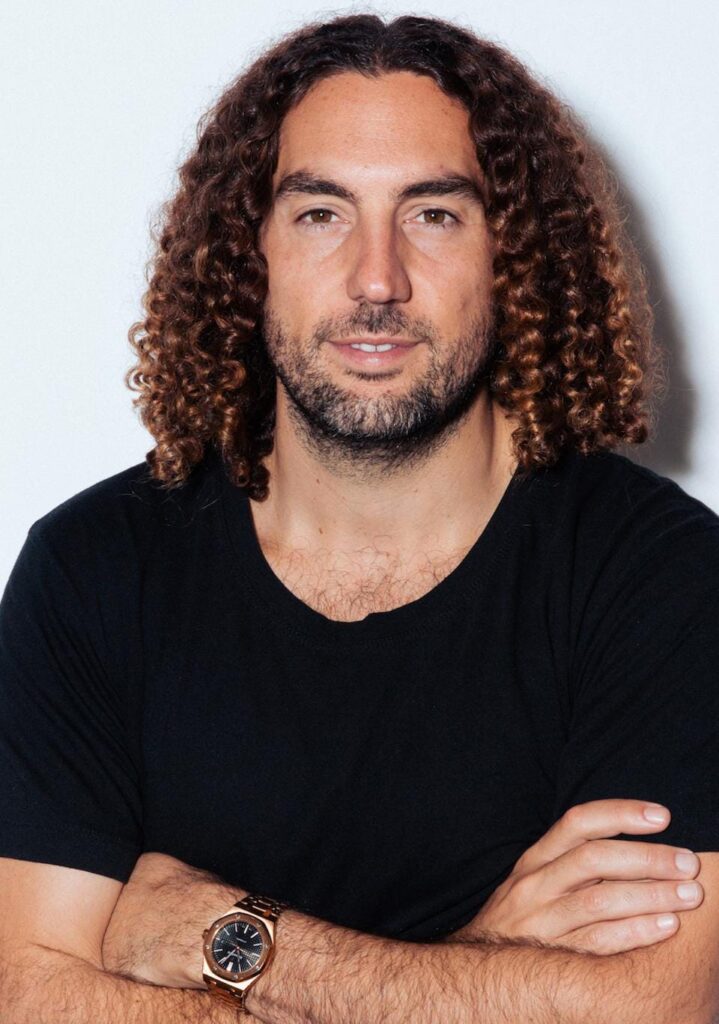 Constantine began his career as an intern at a boutique music festival business, and eventually ran some of Australia's largest electronic music festivals, working with the likes of Snoop Dogg, Calvin Harris, and Skrillex. He parlayed his music knowledge and network into the branding and entertainment marketing world.
Like a lot of Australians, Constantine took advantage of a US Federal program allowing Australians a one-year work and travel visa if they come within a year of graduating college. "I packed my bags, suitcase, no job, no money, the whole shebang," he recalls. Employing "that old mentality—if you can make it in New York, you can kind of make it anywhere," he says.
Sure enough, Constantine was recruited into a role at CPG giant, Diageo, which was for a time the world's largest distillery. He helped spearhead much of Diageo's purpose-driven work. "It was how do you use purpose to help reshape their brands?" he says. At the time, and through today, Diageo's purpose centered around inclusivity. "How can we push and project this world of inclusivity?"
And "because [inclusivity] was something that I stood for as a person," says Constantine, it was a natural fit to help "instill it in some of their brands to help them … grow." In fact, the company succeeded so well in its efforts to drive Diageo's brands deeper into culture that Constantine earned a coveted spot on the Forbes "30 Under 30" list in 2017.
And that's how he met the chemical engineer and entrepreneur Dr. Stafford Sheehan, who'd appeared on Forbes' list the prior year. At the time, Sheehan was studying practical applications of the concept of carbon-conversion. "How can we mimic trees? How can we do what trees do—just faster? Artificial photosynthesis? How can we remove CO2 and put oxygen out in the world?"
Together the two founded Air Company, with Sheehan as the CTO. "The product suite that was coming out of the technology that he was developing," says Constantine, "was creating these alcohols that we use today, ethanol and a variety of others."
Under the influence of alcohol
The CO2 used in Air's process is captured from traditional fermentation and industrial alcohol plants before it would have been emitted into the atmosphere as pollution. It comes to Brooklyn in tanks after it has been cooled, pressurized, and liquified.
Simultaneously, Air electrolyzes water (H2O), splitting it into hydrogen (H2) and oxygen (O). While the oxygen is released into the atmosphere, the hydrogen is then fed into the company's Carbon Conversion Reactor system along with the captured CO2.
It's in that proprietary reactor where the CO2 and H2 meet and are converted into impurity-free alcohols for use as a base ingredient in consumer goods.
That process, refined at Air's Innovation Centre lab won a 2017 Ideas for Change award, and was considered a 2020 TIME Invention of the Year. Air was also one of five 2021 winners in NASA's CO₂ Conversion Challenge, a $1 million competition to convert carbon dioxide into sugars such as glucose as a step to creating "mission-critical resources" for future space travel (the goal is for crews to manufacture products from local, indigenous resources on Mars and other sites, by using waste and atmospheric CO2).
Since then, says Constantine, Air's continued to partner with NASA on an array of innovations—and that's unlocked previously inaccessible opportunities. "When you have got a group like NASA that's helping fund portions of your business, it allows technologies that aren't necessarily commercially viable or possible now to be successful in the future because they give you that breadth," he says. "I use the example often, but solar panels were invented for space. And if they weren't invented for space, we wouldn't have the solar energy that we have today."
Along those same lines, Air is working with the US Department of Defense and other agencies on near-limitless applications for carbon-conversion tech.
Exploring such opportunities led to Air becoming one of 10 finalists for the 2020 Carbon XPrize, which awards two prizes of $7.5 million to teams that develop the most financially profitable uses for CO2.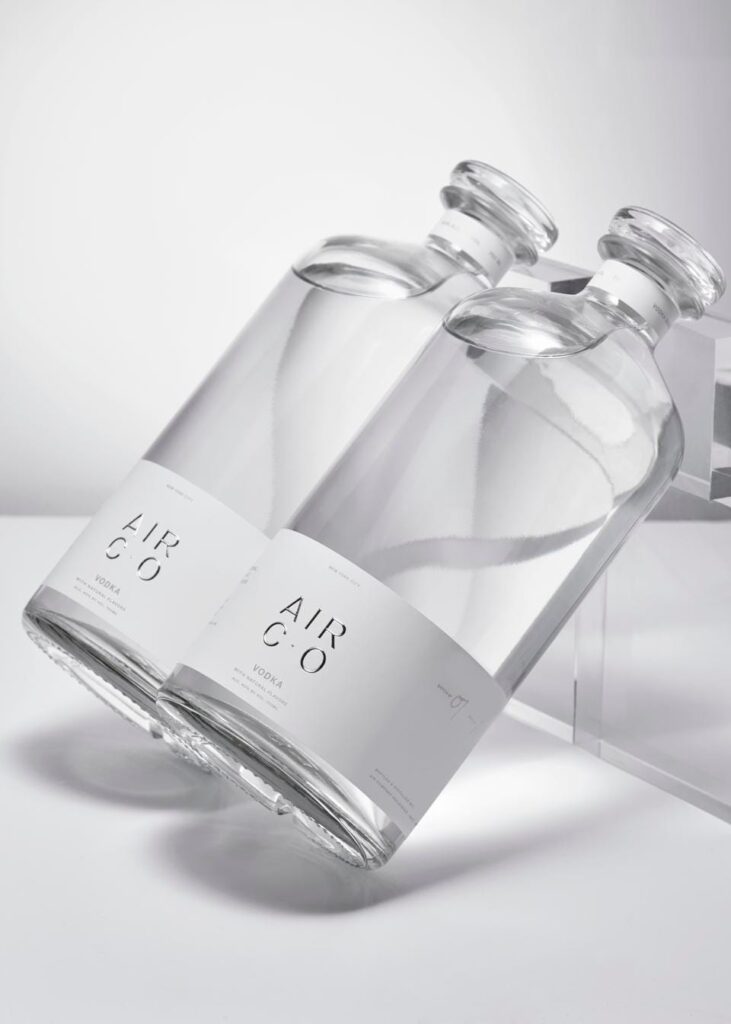 Keeping several balls in the air
Before garnering those awards, attracting those funding partners, getting grants from the US and Canadian governments, and raising a cumulative $40 million through seed-round and a Series A round, the partners self-funded their company, "bootstrapping" through the first few years.
Of those early lean years with Sheehan, Constantine says, "You have to be persistent. We built a facility ourselves, we deployed this piece of core technology, we just slaved away for two, three years at this, just two guys in a dingy little factory ...
"We got told 'no' from everyone for the first two or three years. Like, 'There is no way that you guys are going to be able to do this, and we don't even think the market needs it.' But now the conversation has obviously drastically shifted. You need to have that persistence to be able to try to continually prove people wrong at the end of the day."
Sure enough, a few years in, "People started to come in and say, 'This is still just a crazy science project," Constantine recalls, "'but maybe this has merit, maybe this has legs.'"
"And then when you start to get some of the recognition from reputable partners, as well, such as NASA," with which Air began to "convert CO2 into things like sugars, proteins, and hopefully fuels for aviation aerospace; I would say it's milestones like that give you the confidence in your business along the way" that make you think "Let's continue to work on this."
Though the company's facilities are undergoing a 10x expansion, commercially, Air's focus remains on vodka and cologne. But, "Our goal is massive, right?" says Constantine. "We want to be able to apply this technology to every industry that it's applicable to." The paraffins, sugars, and proteins involved in Air's conversion process, says Constantine, "are some of the biggest building blocks of many other things from a chemical standpoint. Everything from consumer products to sustainable aviation fuel, to automotive fuel, to the chemical industry. But the volumes needed for those industries are massive, right?"
And the carbon-conversion costs are extreme, and would therefore have to come down to make the technology viable on a wider scale, says Constantine.
"So how do we get there?" he asks. "[We] flip that model on its head." You go into industries – like premium liquor and cologne – where the volumes are lower and the margins higher, with much more wiggle room on pricing.
And in this way, "you can educate the world that this technology is real and it's possible and it's tangible. And what better educational tool than wearing a fragrance or literally drinking something made from carbon dioxide?"
"We have just really chosen to be as concerted as possible on where we can have the biggest, most positive impact on this planet? How do we help change the footprint of this world? Because we're behind. We're really far behind" as a society.
That's one main reason Air's now working with several Fortune 50 companies on a licensing model, "To allow them access to our technology so they can start to incorporate it into their business," Constantine reports. And the company's also planning to open-source part of its tech, "so that it's readily available to everyone. Because having a competitive advantage is one thing, but if we stay true to our overarching mission, which is to extend humanity, then it needs to be available for everyone as well."
Of this "Pre-Competitive Collaboration" ideology, Constantine says, "We don't have competitors. They're our peers. There is such an abundance of CO2 out there and an array of other things that are hurting this planet, that if we can inspire other companies or other big business or even entrepreneurs to go and start something, then that's a massive win for us."
If you'd like to dive deeper with more purpose-led companies like Air Company, check out the Lead with We podcast here, so that you too can build a company that transforms consumer behavior and our future.
Follow me on Twitter or LinkedIn. Check out my website or some of my other work here.