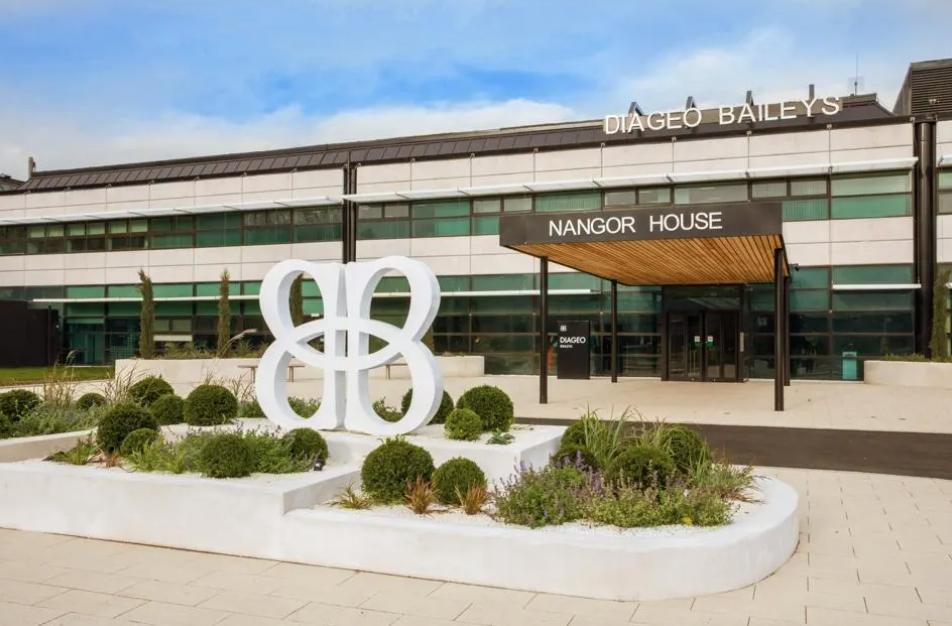 How Diageo Prioritizes Responsibility To Better Serve People & The Plane
The British multinational alcoholic beverage company, Diageo, founded in 1997, is one of the world's leading premium drinks businesses. North America is its largest market, with Diageo NA one of the best-performing CPGs across the US and Canada.
Its 200+ brands are some of the world's oldest and best loved. They include Guinness, the world's No. 1 stout; Johnnie Walker Black Label, the world's No. 1 spirit by value; Smirnoff, the world's No 1 vodka; Tanqueray gin; Captain Morgan rum; and Tequila Don Julio.
With 2,800+ employees and 132 sites, including twelve for production, Diageo's a juggernaut. Which makes its efforts related to the ESGs even more impressive—and its impact even more meaningful.
Treating the Earth
"[Sir] Ivan Menezes, our global CEO, declared his charter in 2012," recalls Sophie Kelly, SVP North American Whiskeys Portfolio, Baileys and Mr. Black Coffee Liqueur. "He basically put performance and purpose together and made them equal ambitions. He lined it up to the UN [SDGs] and gave us clear goals for 2030, broken down quite simply."
Since joining Diageo NA in 2016, Kelly has led by those twinned missions, growing some of the most iconic and valuable brands in the category while transforming the industry from the inside. Kelly's also responsible for a group of distilleries and brand homes that include the historic Stitzel-Weller, known as the "Cathedral of Bourbon," and a new $115 million Bulleit Distilling Co. in Kentucky.
As a company that relies on natural resources to produce quality products, Diageo leadership understands that its long-term success and stewardship of the environment go hand in hand, says Kelly. That's why the company has taken an integrated approach to sustainability, focused on supporting a fragile climate and at-risk biodiversity, and reducing water waste.
It's a signatory to the UN's Open Call for Water Action. Its brands have led this way for 25 years. For example, at Baileys, the company's dedicated to delivering a more positive impact across its supply chain, "from grain to glass," says Kelly. This includes the larger enterprise experimenting with 100 percent recycled glass, and Baileys working towards reducing the amount of water used across its factories, as well as switching to 100 percent renewable electricity to power them.
Since becoming B Corp certified in October 2022, Baileys is now the largest global spirits brand to become part of the worldwide B Corp movement. One prong of Baileys environmental impact happens at the farm level, says Kelly. Baileys works closely with farmer-owned cooperative Tirlán to support the Irish farmers that supply the Irish cream that is a key ingredient in Baileys Irish Cream Liqueur. Baileys and Tirlán have been working together since 1974, making tangible investments in Irish farming communities, delivering the Sustainable Cream Initiative in 2013 and more recently, the Sustainable Farming Academy, launched in 2022.
For Earth Day this year Diageo NA's parent company launched an 8,000-panel solar farm to put renewable power at the heart of its largest global packaging plant, which is in Scotland. "A hundred percent renewable energy is part of the plan for production" across all Diageo's global operations, Kelly says. "That is a major goal for 2030."
To that end, Kelly reports, positive environmental impact is measurably improving in the whiskey portfolio she runs across the US. Its Bulleit Bourbon and Crown Royal operations are already "carbon neutral; they're built for the future."
Treating alcohol responsibly
Early on, before most other companies addressed responsible drinking, Diageo brands were setting the standard in communication, says Kelly. "We said, regardless of anyone else, a certain amount of our messaging will go towards educating people on how to engage with alcohol in a responsible way."
Diageo's commitment to promoting what it calls "positive drinking" is a core pillar of its "Society 2030: Spirit of Progress" action plan, which addresses its social impact. "We want to change the way the world drinks for the better," says Kelly. That means promoting moderation and continuing to address the harmful use of alcohol by changing attitudes and expanding programs that curb underage drinking, drunken driving, and binge drinking.
All that starts with education, which Diageo's best-in-class DRINKiQ platform helps facilitate.
Diageo isn't half-hearted in its tackling of irresponsible drinking. Just look at its recent Crown Royal Water Break campaign, which urges sports fans to break from alcoholic drinking in order to hydrate and not ruin the fun with drunkenness: "We went into game day with the NFL and we said, 'Hey, don't be the a****** that ruins game day for your friends by over-drinking.'" Says Kelly, "Now that's real consumer insight!"
Treating people right
Diageo's CEO Menezes passed on June 7, 2023, but his legacy lives on. His people considered Menezes an inspirational champion for both women and ethnic minorities in business. Under his leadership, the company took on gender-equality and resilience in its communities such as Kenya.
In 2008 there were no women on Diageo's Executive Committee. Now more than half are women, including his successor as CEO, the CFO, and the Presidents of Diageo's largest Markets – North America, Europe, and India. Close to half of the Executive Committee are ethnically diverse (Menezes himself was Indian-born). At its Baileys brand, as of 2022, 75 percent of the global leadership team are female.
Kelly is particularly proud of the way the Baileys brand treats new parents. "Our paternity and maternity leave, which is six months, is for everybody. Doesn't matter if you are adopting, doesn't matter if you're a surrogate. It's a done deal worldwide, everywhere, which is extraordinary. It has changed the game for, I should say parents, but also a lot of women coming in and out of the workforce."
I'll drink (responsibly) to that.