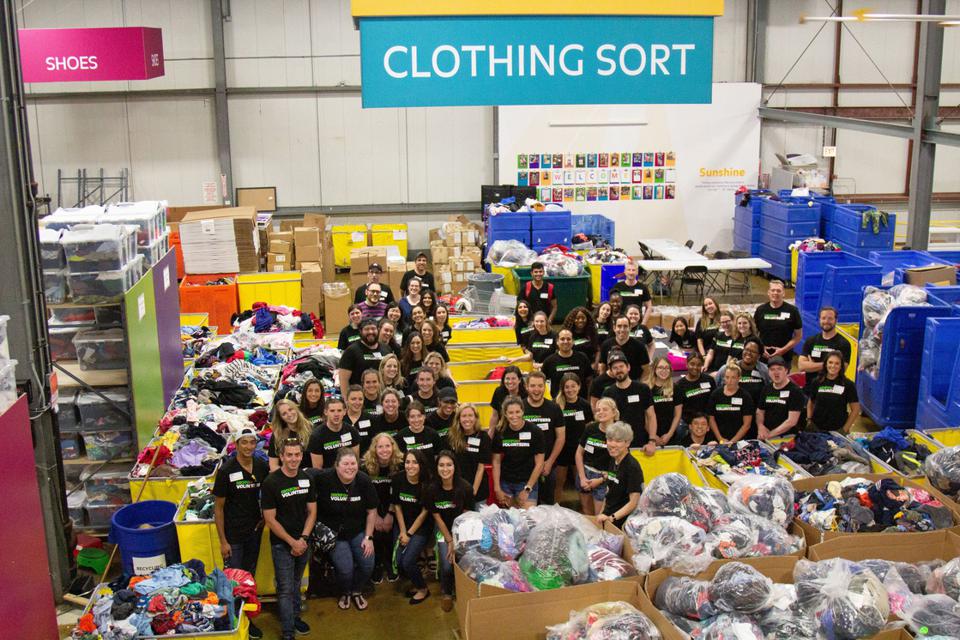 How Groupon Connects People To Businesses, Creating Meaningful Market Experiences
Written By
September 29, 2022
You've probably heard of Groupon, the company that offers discounted "deals" from local businesses on everything from manicures and oil changes to Michelin-starred restaurants and amusement parks.
But did you know that in addition to becoming a global online marketplace, Groupon has since it began in 2008 evolved as a purpose-driven company? It aims to democratize access to financial success by acting as a kind of incubator for local businesses. Or that the company's mission is to empower its employees and customers to take part in making their communities better places to work and live?
Coupons that leverage the bargaining power of the collective in a win-win-win
Assisting merchants to reach new customers helps expand economic opportunity, says Groupon Chief Communications Officer Jennifer Beugelmans. "We're leveling the playing field," she says. On the other side of the equation, customers feel good about spending their money at local businesses, and feel more connected to their communities.
The USP built into Groupon's business model lies in its merchant-customers paying only when they make a sale from the Groupon platform. Instead of the typical "pay to play" of traditional advertising, says Beugelmans, "they pay us for success."
It's a symbiotic relationship, Beugelmans says.
And bolstering local businesses has another benefit besides the business bottom line. "We are successful if local communities are thriving," Beugelmans says.
Of late, Groupon's working to transform itself "from just being a 'treasure hunt' for savvy subscribers to a destination for all things local," says Beugelmans. "We want to encourage people to get out in their local communities, support small businesses, support local businesses—and we want them to find those establishments through Groupon." 
The group inside Groupon serving outside communities
The company keeps its teams meaningfully involved outside of the workplace in their own communities. It encourages and rewards employee volunteerism. Through the company's "Your Time, Our Dime" program, employee volunteers earn contributions to the organizations they serve through monetary grants.
"Our corporate culture is so supportive of volunteering, is so supportive of encouraging people to show up where they live," Beugelmans emphasizes. "On my team, I have a woman who's based in Poland, and when the war broke out in Ukraine, she requested time off so that she could go and shuttle women who were at the border who needed a ride into Warsaw."
Such meaningful service sends a strong message to all of Groupon's 3,500+ employees. And, the company's internal surveys have shown, it pays off for everyone, as volunteering greatly contributes to employee job satisfaction.
Groupon also partners with local organizations with goals and missions parallel to its own. For example, it supports Embarc, an NPF begun by teachers in 2007. The organization brings experiential curricula for high school students in underserved and historically violent neighborhoods of Chicago, home of Groupon's headquarters.
Embarq provides students opportunities sometimes provided by Groupon's local merchants. "It's been a holistic and really aligned organization and cause for us," Beugelmans says, "because we're about experiences, and this organization is about giving kids access to experiences."
Local community action ties directly to Groupon's business model, says Beugelmans. "Those students, they become consumers and they become potentially merchants, if they're so inspired. And that is the symbiotic relationship that I'm talking about. Our beneficiaries of philanthropy can become our customers or they become merchants. We feel great about doing it—but it also makes business sense to do."
Diversity, equity, and inclusion in the groups
Since 2020, Groupon has sponsored National Black Business Month campaigns featuring Black-owned businesses and providing ways for those merchants to reach customers and access resources. In 2021, this effort resulted in a 23 percent increase in traffic impressions and an 8 percent increase in units sold for the businesses.
But, for Beugelmans, it's not about running individual campaigns; it's a movement to figure out how to leverage Groupon's business platform to create positive change. "We want our marketplace to reflect the realities of the world. And the reality of the world is that there are a lot of very interesting, great small businesses that are minority- or women-owned," she says. "And we want to make sure that they can find a home here at Groupon."
"As a Black woman," says Beugelmans, "these things are at the forefront for me ... We recognize that this support is needed twelve months of the year. And we want to make sure that all that we're doing is connected. Certainly, we can't solve the world's problems being one company. But, what we can do is make sure that if we connect our efforts, that it's going to amplify our impact and our opportunity to help communities around the world."
"I always think about it this," Beugelmans says. "I grew up on the South Side of Chicago, a Black woman, and I look at my life now, and I could never have imagined how big it would become. Because my point of view was pretty narrow. And, so, I often think about [supporting] entrepreneurs or children of color by giving them permission to dream. To dream and dream big."
If you'd like to dive deeper with more purpose-led companies like GroupOn check out the Lead with We podcast here, so that you too can build a company that transforms consumer behavior and our future.