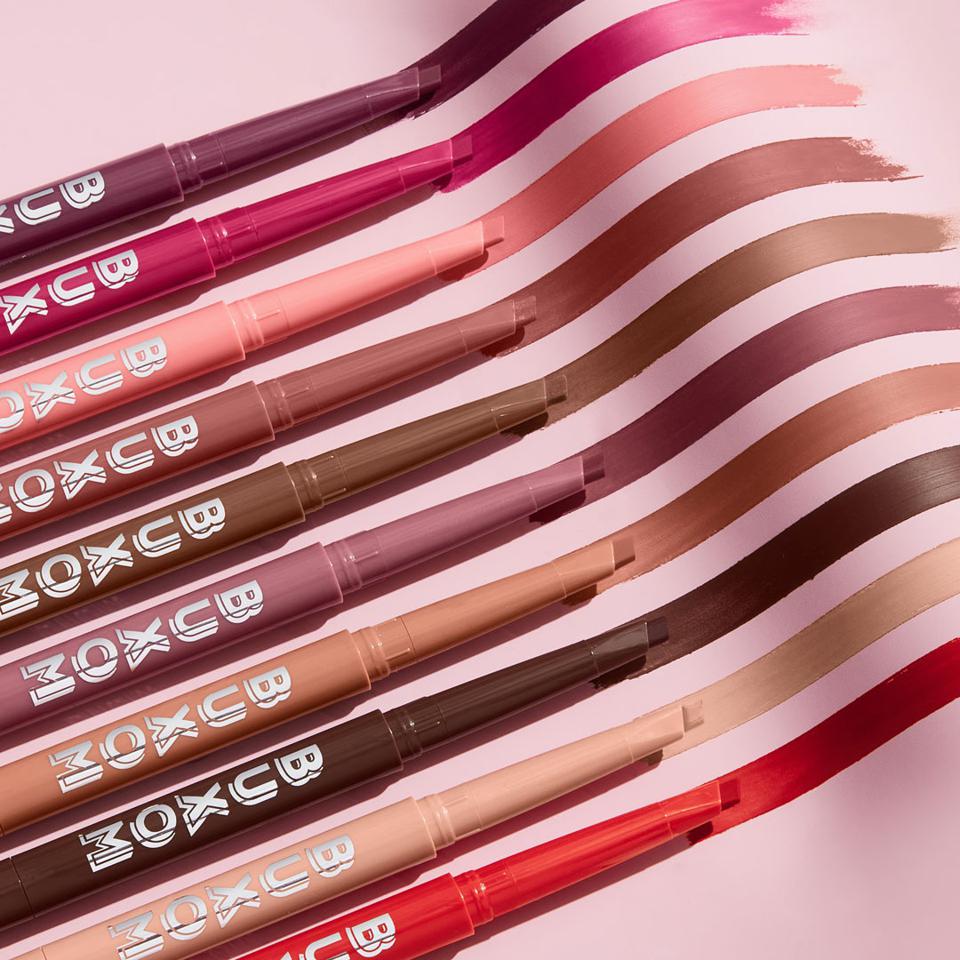 How Orveon's Is Co-Creating The Future Of The Face
At the beginning of May, some of the US's most iconic and influential business leaders in Beauty and Personal Care – C-suiters, retailers, marketers, and creative minds – gathered in Key Biscayne, Florida to take an unfiltered look at the future of their industry. They talked of igniting opportunities in diversity, fostering the next generation of sustainability, and responding to other critical issues facing their evolving – and, frankly, challenged – industry.
The Annual Beauty CEO Summit included titans from renowned companies such as Sephora, Ulta, Amazon, L'Oreal, and Estee Lauder. And addressing them all at one point was the self-described "humble benevolent activist," Pascal Houdayer, CEO and "Social Architect" of Orveon Global, a company that's been around fewer than six months.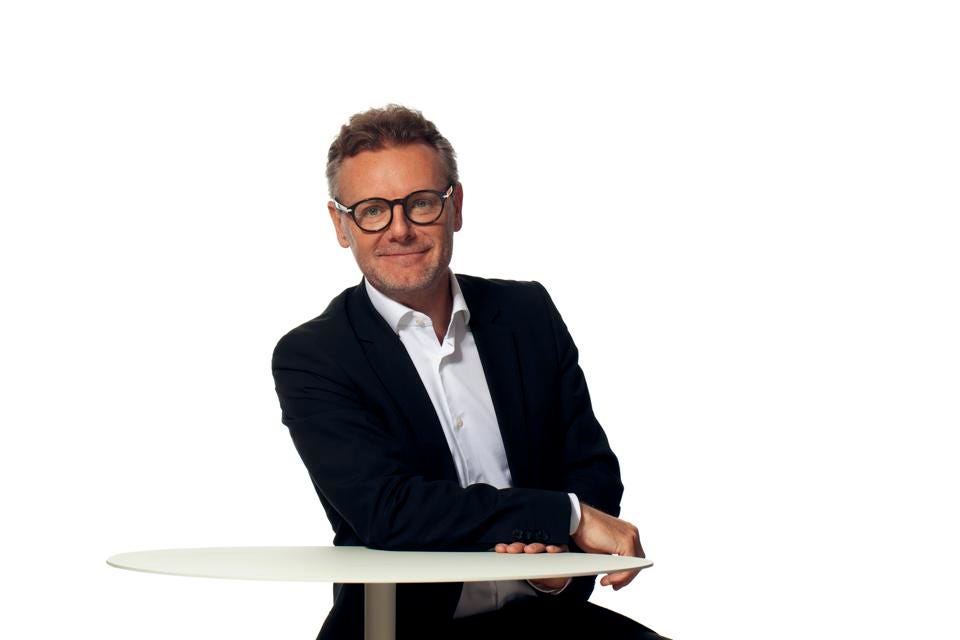 In fact, Houdayer prefers that no one calls Orveon a "company," per se. "We're a collective," he says, of premium cosmetics brands comprising bareMinerals, Laura Mercier, and BUXOM.
"I'm going to share my vision," he said a few weeks before, "which is not the one they like."
That's because Houdayer is among those leaders who viscerally grasp that his industry needs a revolution – or at least a vigorous evolution – toward a more collectivized purpose. And he got the job at Orveon exactly because he's so outspoken on the subject.
The Orveon collective was spun out of Japanese giant Shiseido to champion bold progress for beauty, for the planet, and to serve the demands of a new breed of more conscious consumers. From its base in New York City, the $700 million collective plans for nothing less than making the world – not just a customer's face – "a more beautiful place."
Under Houdayer's leadership, Orveon aims to transcend traditional business tactics by raising sustainability to the highest priority. Why? "If you step back a bit," Houdayer laments, "The makeup industry is dirty. I mean to a level you can't imagine."
So, it's three prestige brands came together to create a brighter future for humanity. That begins with finally considering the planet as a key stakeholder in all ingredient-, manufacturing-, and packaging innovations. Over time, the collective assumes, this will transform its environmental impact, leading the way to a "lighter, cleaner industry."
Facing the ugly truth
Houdayer had put in 30+ years in Beauty & Personal Care in both developed and emerging markets. Most notably as CEO of the "ecobiological" skin product line NAOS (Bioderma, Esthederm, Etat Pur). After living and working in seven countries on three continents, he's seen from the inside the challenges the industry faces—and how it often falls short of net positive impact.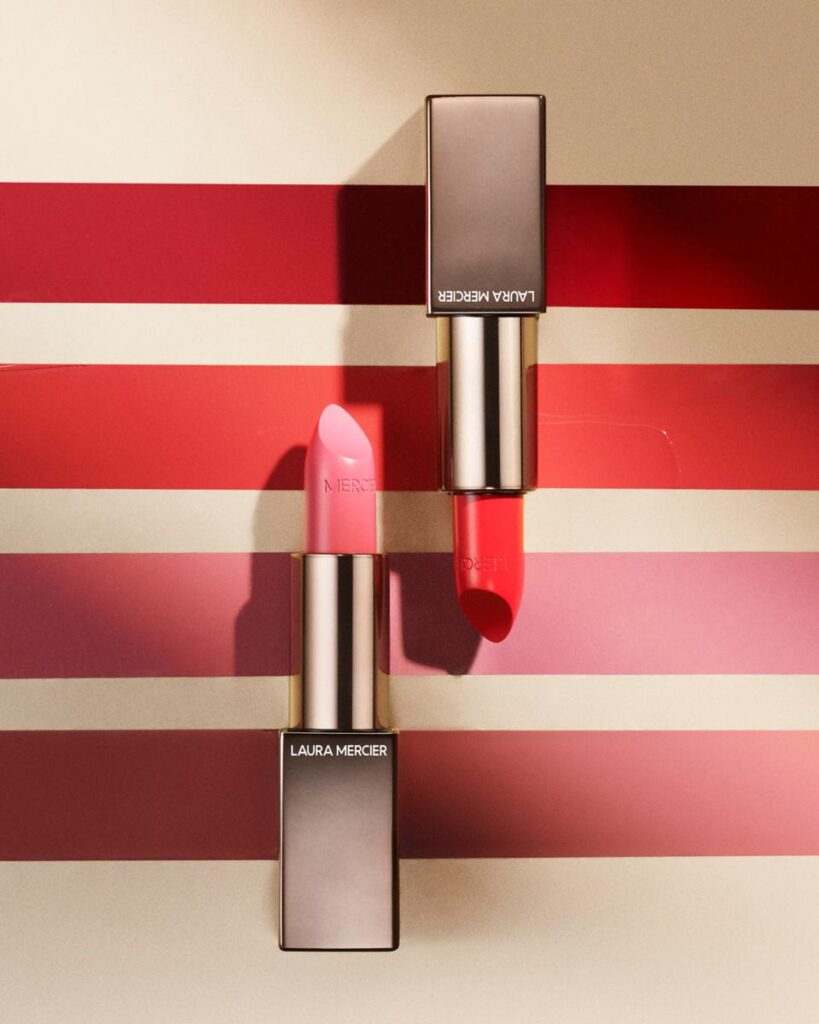 For just one example, Houdayar reveals that the number one and number two drivers of purchase intent for lipstick are not color, vibrancy, or lip feel—not even price. They are perceived weight and "the noise that it makes when it clicks open. If it's a strong sound, it must be great."
As a result, he says, "all of the industry is adding lead and other metal in the lipstick to make it heavy, which goes exactly against sustainability." So, too, utilizing magnets to achieve that powerful "click" feel is also contributing to global pollution and the climate crisis. Mining for the rare-earth and other metals necessary to manufacture magnets substantially contributes to the environmental emergency by destroying natural ecosystems.
Not to mention the potential direct danger to the human ecosystem from some of the 150 or so ingredients in the average cosmetic or personal care product. Especially, Houdayer argues, from nanoparticles, which "penetrate the ecosystem in your body. Some of it is innocuous to your ecosystem. Some of it, when used two times a day for ten years, could generate some issues for your health."
Dangerous ingredients in these products we daily slather on our bodies are linked to cancer, diabetes, infertility, obesity, skin disease, hormonal disruption in baby boys, developmental delays, low sperm count, and other serious problems. How is this still possible in this day and age? In the US, the Cosmetic and Personal Care Industry regulates itself. The situation, goes the logline for the recent documentary film "Toxic Beauty," "isn't pretty."
A clean break
For these reasons, Orveon is aiming for eventual 100% traceability of its ingredients. One of its brands, bareMinerals, arguably the world's first "clean beauty" company, is already close to this goal of cleansing its entire supply chain of toxicity, even of unethically sourced materials. For example, it's restricted more than 2,500 ingredients from its products.
All three brands under the Orveon banner deal only with suppliers willing to submit to strict compliance with a code of ethics and responsible practices that covers everything from slave labor to respecting each other's intellectual property.
This is because in the bigger picture, Orveon thinks of itself as a health and wellness company—not a beauty company. "The future of beauty is not beauty," Houdayer insists. Under Houdayer, Orveon's mission has been to go "more than skin deep" and focus on helping people move from "looking beautiful" to "feeling great" and ultimately, living in a more healthy and healthful world.
Toward a more beautiful world
Recognizing the diverse range of consumers needing service in the beauty and wellness market, Orveon says it's "on a quest for a more inclusive, sustainable, and united community in which deliberate action fosters fair and positive change." The BUXOM band, for example, caters to women of color.
It's not only the right thing to do—there's a business case, too. More and more customers are demanding these kinds of Lead With We values. Says Houdayer, "Consumers are looking at who is behind the company and what they do," so transparency is necessary. And what the Orveon collective is doing is "looking at sustainability across the entire innovation process, from ingredients, packaging, manufacturing, logistics, and even the use of the product to optimizing the change."
Beyond R+D, the brands also work hands-on within communities in need, to support sustainable lifestyles, such as Laura Mercier's work toward living wages for women (e.g. the company trains women internationally in cosmetology to make them more employable). Much of the brands' value – bottom line and enduring social impact – is driven by its active influencer communities. Many of the influencers focus on promoting the collective's "Five R's" formula: Respect, Reuse, Reduce, Recycle, and Replace. It's about moving people—not products.
Which is where Houdayer's unusual co-title, "Social Architect" derives. He describes himself as a silo-buster. "That means driving the organization internally and externally in a way that makes the community we live in, the people we serve – who are the consumers – all the partners with which we work – the suppliers and the retailers – to work together" for the collective good.
Houdayer says he simply "will not accept" his industry continuing on its unsustainable route, nor a single other sustainable product coming to market. "I cannot change the past, but I can design the future—with a team."
If you'd like to dive deeper with more purpose-led companies like Orevon, check out the Lead with We podcast here, so that you too can build a company that transforms consumer behavior and our future.
Follow me on Twitter or LinkedIn. Check out my website or some of my other work here.