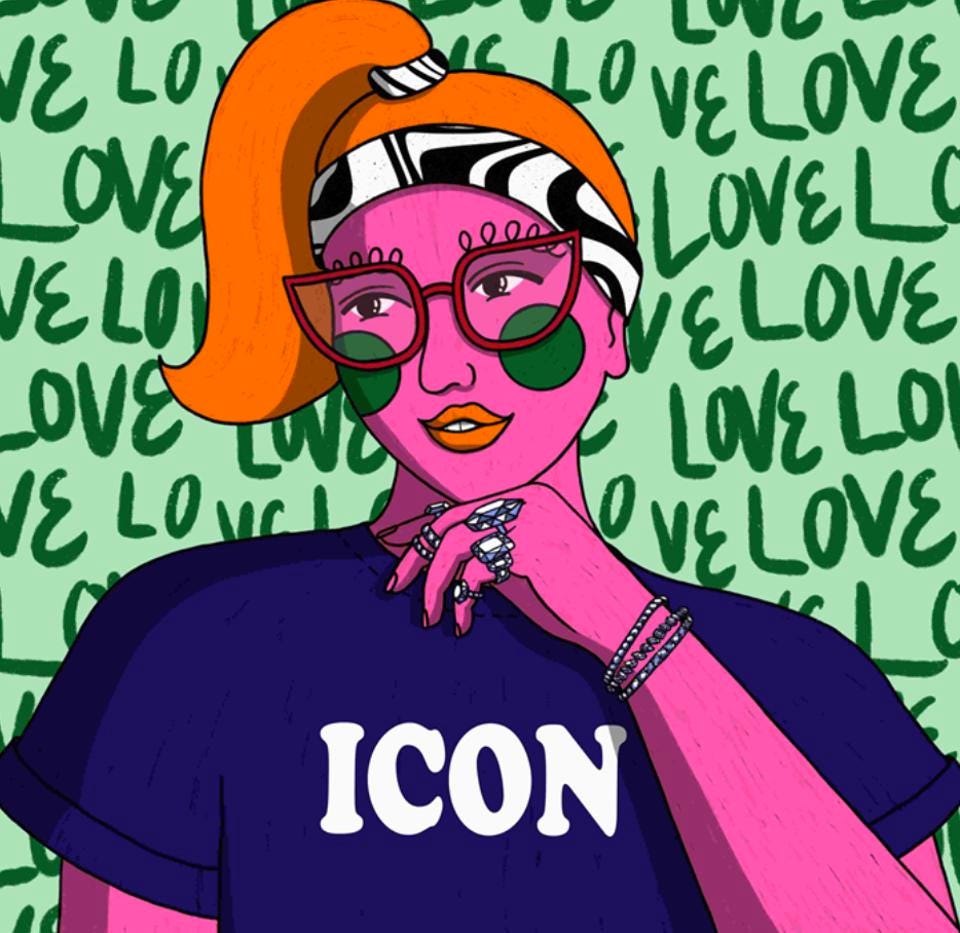 How Remarkable Women NFTs Are Forging Innovative Avenues Of Impact
For the uninitiated – and that includes most of us – NFT stands for non-fungible token [Skip ahead to the next section if you don't need a refresher].
NFTs are not cryptocurrency like Bitcoin or other decentralized digital currency, though they share in common that they are traded without agents or intermediaries via the blockchain.
"Token" here means a limited-edition electronic artifact – often a collectible JPEG art object – that contains embedded in its code unique identifying details of ownership and initial value.
Think of it as the Mona Lisa in your personal vault, with your name and the price you paid engraved on the back.
What's the big deal? Why are so many people suddenly interested in these digital art tokens? For the same reason a person might buy a physical da Vinci, O'Keeffe, or Richter—or more like the reason they might want to own an original created by the next great master.
The key to the worth of such a token is the same as what makes tangible art – or, for example, real estate – valuable: Its novelty and its rarity. "Non-fungible" means the token cannot be replicated. Their identifying code cannot be copied, substituted, or subdivided.
As a result, NFTs are rapidly becoming a new financial market converging the physical and digital worlds. The market's already worth more than $40 billion and estimated to grow to $80 billion by 2025. By contrast, sales in the global conventional fine art market were about $50 billion in 2020.
Along comes the purpose-driven NFT
It's exciting to see that some NFT creators, traders, and investors are finding innovative ways to lead with impact in the NFT space. Web3 ought to be a place where "We" – I mean all shareholders in our collective future – work with each other to avoid imminent environmental and social catastrophe, and deliver on the promise of humanity to co-create a regenerative and abundant future.
A more accessible, representative, diverse, inclusive, and equitable marketplace is a great place to start—after all, that was a major initial intent of the World Wide Web.
Women-led and women-centered NFTs abound, with the top trending NFT collections trading in the millions.
Remarkable Women
One such impact-focused NFT is The Remarkable Women NFT collection by Paris-trained and Toronto-based illustrator Rachel Winter. Launched last month, it is a celebration and ode to all women, inspired by feminism, fashion, and cultural diversity, all recurring themes in Winter's work.
The art is undeniably appealing. With vibrant palettes and bold patterns – like a more colorful Shepard Fairey – the collection showcases powerful messages of hope, inspiration, and affirmation in 10 languages.
Remarkable Women's ultimate purpose is to uplift and empower women. And it's going beyond merely showcasing women in the images. This commitment began at launch, where 10 percent of its drop proceeds – about $50,000 – were dedicated to its philanthropic partner, the Fund for Women's Equality, a 501(c)(3) working to end all forms of gender inequity.
Ten percent of all secondary sales of its 6,000 NFTS are going into its Remarkable Women's Impact Fund with proceeds earmarked for global causes such as women's justice, equality, and inclusion, with this "remarkable" difference: It isn't a board of supervisors that decide where the money goes and who it will impact. Its community decides and votes.
Goldman Sachs forecasts that the Metaverse/Web3 will represent an astounding $8 trillion investment opportunity over the next five years. Yet women are grossly underrepresented in all aspects of the global economy, according to the UN. The inequality is particularly grave online. In 32 countries across the world, men are 50% more likely to have access to the internet.
"And only sixteen percent of women play in this space," says Remarkable Women's board chair, Mona Sinha , who also chairs Women Moving Millions, a community of women who fund big and bold projects ($1 million+) to create a gender equal world.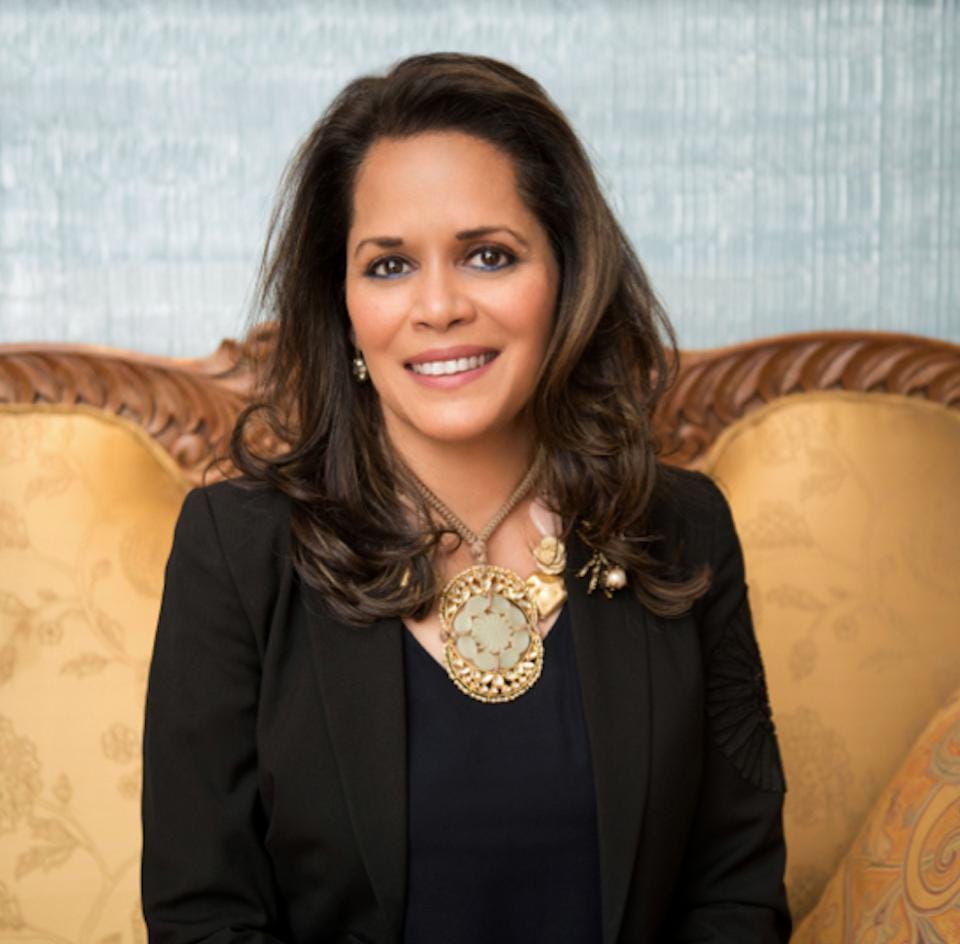 Empowering women in the economy and narrowing gender gaps in the worlds of work and technology are key to achieving the 2030 Agenda for Sustainable Development established by the UN.
That's really Remarkable Women's intention, says Sinha: To bridge the wealth gap and try to improve the Future of Education / Future of Work SDGs, including a dedicated focus on equality and social justice.
Ultimately, the organization has more ambitious aspirations, including building virtual content and education platform—like a "headquarters" in The Sandbox, the Ethereum-based decentralized NFT gaming metaverse from which it can launch content and curriculums to support the success of women and underrepresented groups across the Crypto/NFT/Web3 spaces.
Ambassadors of impact, opportunities for access
The collection launched with a core group of more than 200 Global Ambassadors featuring accomplished women and men from around the world. People like musician Macy Gray, as well as bestselling authors, professional athletes, actresses, artists, thought leaders, businesspeople, and fashion icons.
Nick Fontova, chief marketing officer at Landmark Ventures, a leading investment bank for growth-oriented companies and funds, heads up House of First, Landmark's NFT launchpad, which curated Remarkable Women—"We're the connection between art, blockchain, and culture."
Fontava likens the NFT market to an advanced form of baseball card trading, which he did as a kid. But this market is globally accessible. Sinha says: "For people who don't have access to bank accounts or huge amounts of wealth," she shared, "this is a way for them to participate in an economy that has systematically left them out. This project … is an opportunity to allow people to come in and enjoy the beauty of art and the message of art without having to go to an auction house or without having to go and buy an expensive piece that you hang on the wall at one time."
"You can own this beautiful image, you can share this image … you participate with your community. It's a way to allow for a democratization of expression, but also a democratization of participation and amplification," Sinha says.
"By the same 'token'," Sinha says, "it allows an artist who doesn't have access to high-end galleries, or that doesn't have the right social quotient or the right introductions or whatever it takes to get into those spaces, to participate in a way that doesn't have barriers set up for her."
One major barrier being her gender. Indeed, a data analysis of major US art museums found that their collections were 87% male.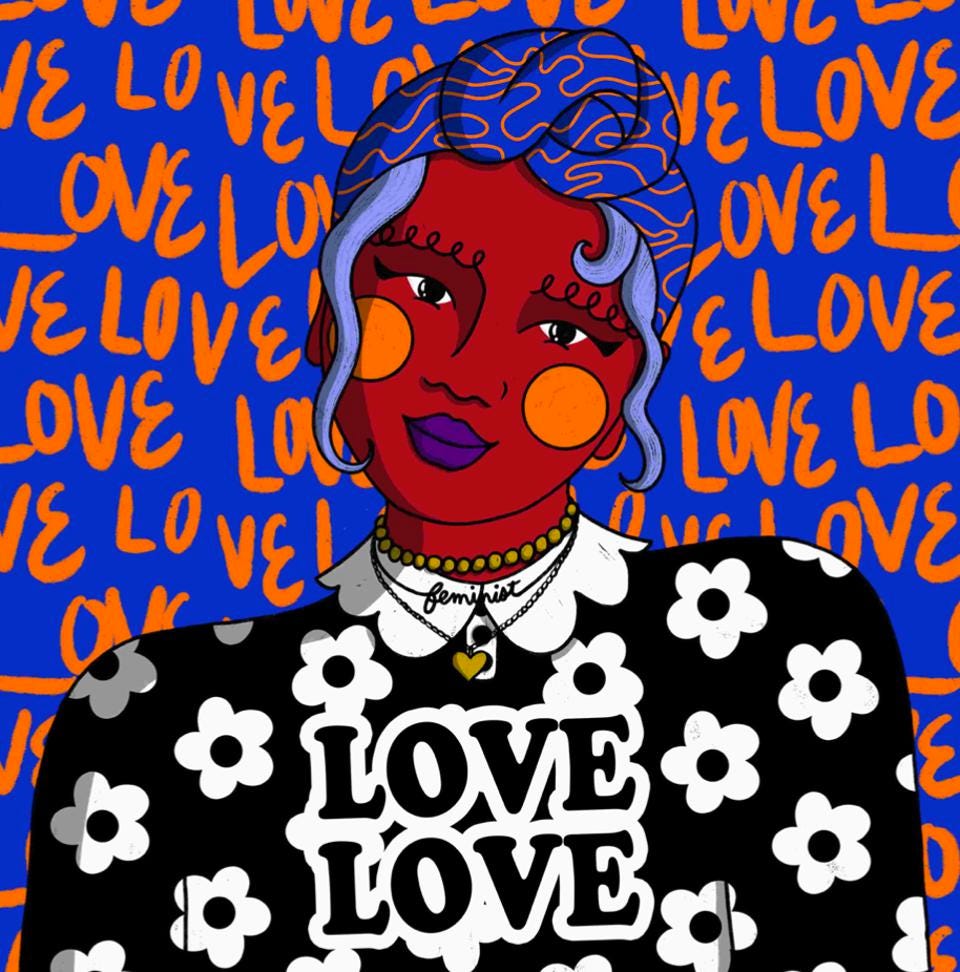 The real value is in the community
With a Remarkable Women NFT, says Fontova, "not only is it beautiful art that stands alone, but you're also now part of a community of other Remarkable Women and people that have the same values. We're all very charitably driven. We want to invest in other NFTs together and support each other.
"People, when they get into this space, they don't expect that," he says. That's one of the joys of the space: These NFTs are tokens of your membership in these global organizations."
If you'd like to dive deeper with more purpose-led companies like The Remarkable Women NFT Collection , check out the Lead with We podcast here, so that you too can build a company that transforms consumer behavior and our future.
Follow me on Twitter or LinkedIn. Check out my website or some of my other work here.