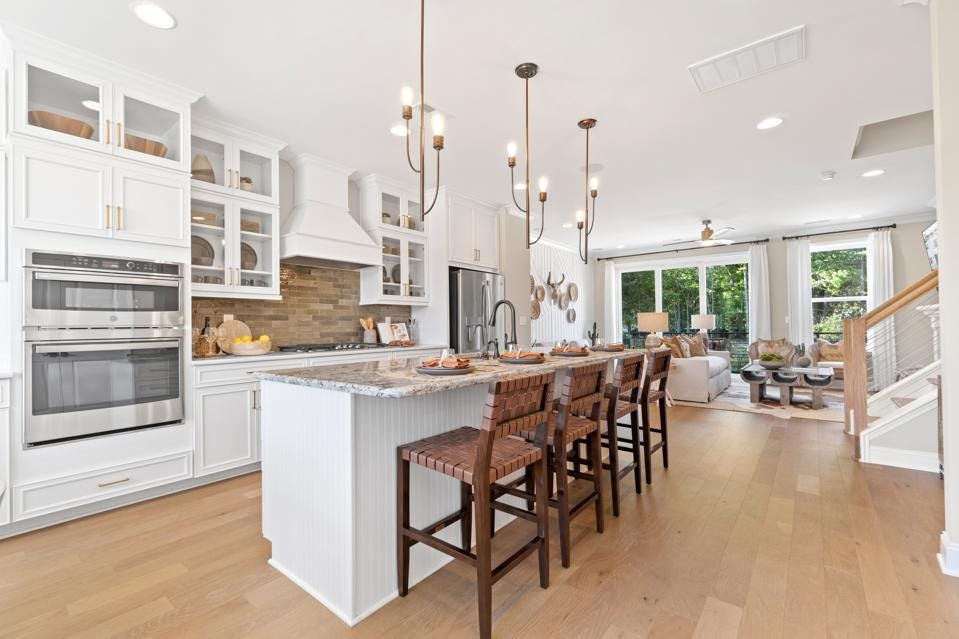 How Taylor Morrison Is Transforming Homebuilding From The Ground Up
Taylor Morrison has been undergoing a quiet but unmistakable transformation. Through a series of mergers and acquisitions over the last five to ten years, it has become the nation's fifth-largest homebuilder. In doing so, it has shifted to meet the demands of both its employees and customers.
Stephanie McCarty, the company's chief of marketing and communications, has been at the forefront of meeting these changing needs—which have been shaped not just by a rapidly evolving workforce and marketplace, but by the impact of the COVID-19 pandemic on all our relationships to work and home.
You might not have heard of it, but Taylor Morrison has been in business for more than 100 years, and with its acquisition of several smaller, regional builders, has achieved Fortune 500 status with just under $10 billion in revenue. It has 19 divisions and 300 active selling communities from coast to coast, serving everyone from first-time homebuyers to luxury and resort lifestyle buyers.
When the company took on employees who had come from other builders, it wanted them to understand who Taylor Morrison was and what made it different—and to have them participate hands-on in the process of transforming its corporate culture.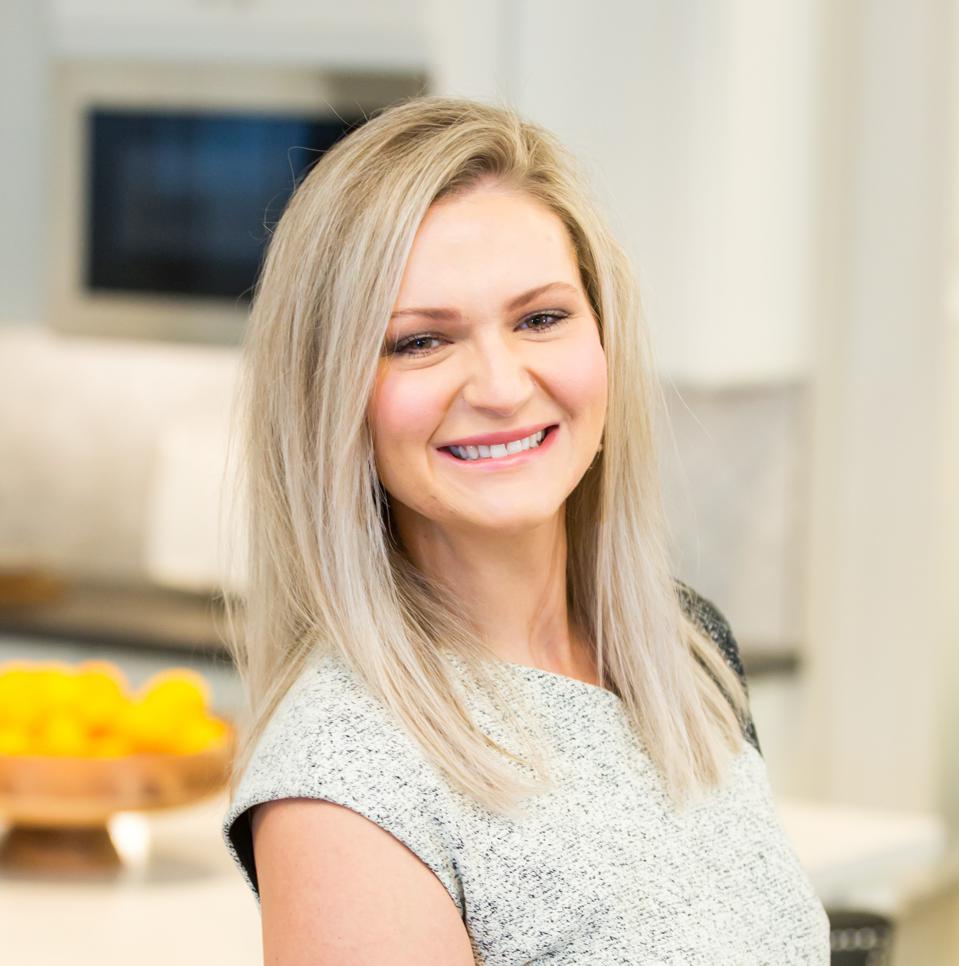 Culture starts at home
McCarty and CEO Sheryl Palmer – the only female CEO in public home building – tackled company culture first. They agreed on the vital need for the company's associates to grasp its novel story before sharing that story with the world. "It's way harder to tell the world this is who you are," says McCarty, "if your internal stakeholders don't breathe it, live it."
For Taylor Morrison, this meant three years of cultivating a collaborative culture and constantly asking, "Who are we? Who do we want to be? How does that show up in our behaviors and values? How do we talk about it?" Out of this self-interrogation grew what the company calls "TM Living," a culture in which team members know and embody the company's purpose and core values and how these drive its work.
TM Living prioritizes how employees treat one another as well as their customers and places a high value on inclusivity and transparent communications. The latter includes daily "huddles," which keep the entire 3,000-person organization consistently talking about the same topic. Most of these conversations, says McCarty, focus on culture.
Employees share "wow" stories in the context of what makes Taylor Morrison different. The company wants its team to express what it feels like to work there, to be part of a process that creates what is ultimately more than just a product. It's in the business of building something people are going to call home, most likely for many years of their lives. There is meaning to that, and something for employees to feel connected to, and proud of.
Part of TM Living, according to McCarty, is that they "talk about love a lot. We say we love our customers." So, it's not surprising that at the start of the pandemic in 2020, there was a lot of concern around the leadership table – as there was in so many organizations – about what the company could, should, and would do to support their customers. How could they help people feel even a little bit safer in a frightening and unstable world?
Home health aids
One initiative it landed on was TM LiveWell, which promotes home health and wellness by using air filtration, water filtration, and other features to ensure a healthier indoor environment. The company now makes them standard in every one of their homes.
What Taylor Morrison nor any of us could've predicted then was that for the next two years a large swath of the population would spend 90 percent of its time inside their homes. This of course made the message of its "Make Healthier Moves" campaign – clean air, clean water, healthier paint – that much stronger.
Given the supply chain challenges caused by the pandemic, this has not always been easy. But the company remains committed to delivering these benefits and not raising its costs to the consumer to do so. TM LiveWell, McCarty emphasizes, has become "a core pillar of our brand and our ethos and how we talk about what we stand for."
The company believes this shows consumers that it cares about them "in a different way," helping it stand out in a sea of builders with somewhat similar offerings.
When Taylor Morrison first launched TM LiveWell, one in three new home shoppers said they had opted for new home construction because they valued better in-home health and that better quality materials and paint were important to them. Subsequent consumer research asking, "What do you value most in your home?" shows that this remains a top factor influencing US homebuyers' decisions.
With this initiative, the company is responding not only to the expectation of consumers but to the larger cultural shifts in the way we want to live in the world today. Protecting the health of one's family has always been a high priority but doing this means something different today than it did just three years ago.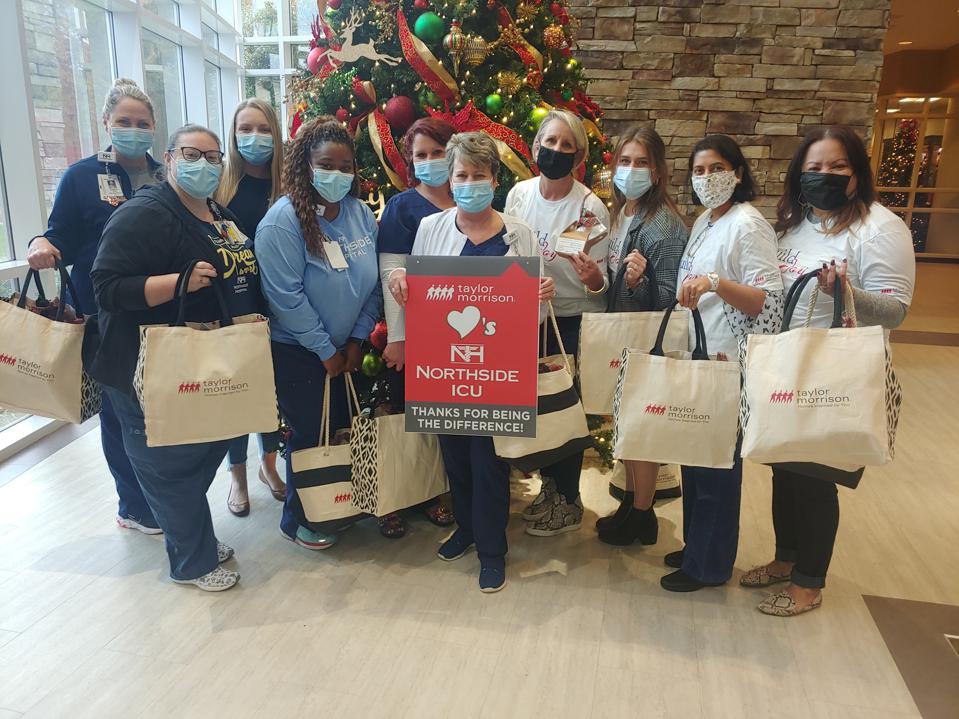 Smart Home
Another change in the way we live now is also reflected in how Taylor Morrison conducts its business: digital innovation. The pandemic only deepened consumers' already increasing reliance on buying whatever we need online.
Even as the pandemic phase of COVID-19 subsides and we are back out in the world, making most of our purchases online has become a way of life.
McCarty has taken this to heart and made sure her brand is responding to how this landscape has changed for US buyers. "They've got a phone in their hand and that's their cashier. That's how they're checking out," she says. "It's how they're purchasing everything. Most home builders think that you must see it, touch it, feel it, or else how could you buy it? How could you possibly buy a house sight unseen?"
But as we know, doing just that competed with baking sourdough bread as a craze during the pandemic, which contributed substantially to a booming housing market. People began relying on FaceTime, 3D tours, and other kinds of technology to buy homes.
Before COVID, the industry strongly discouraged that revolution, says McCarty. As an industry, "We said that it'll never happen."
But as a company, Taylor Morrison was already reading the digital writing on the wall. The company was about 18 months ahead of most builders on that front, she says, providing technology for customers to create their dream home online by allowing them to design it, build it, and see it come to life—and then put it in a shopping cart and check out.
And "when the world shut down, people couldn't go to models even if they wanted to."
Bringing it all home
Having Taylor Morrison at the forefront of this change in homebuying culture is a point of pride for McCarty. Enabling people to shop for homes when it works best for them fits the company's customer-driven philosophy, as opposed to, as she says, "Oh, come to our model home between 10 and four."
"From just a purpose standpoint," she says, "we do hang our hat on a lot of these values on how we treat people, how we treat the world, how we talk about how important this purchase decision is." It's the kind of relationship-building that helped the company earn the "America's Most Trusted® Home Builder" award seven years running.
"It's so much about how you make people feel," McCarty concludes. "And I think all of that goes into our training for our sales organization, and not being your stereotypical kind of 'car salesman' in a pressure environment, and letting people lead themselves."
Providing consumers with tools they can use to "lead themselves" is a great example of Lead With We. And harnessing the power of digital innovation, as Taylor Morrison shows, is an excellent way of accomplishing this.
If you'd like to dive deeper with more purpose-led companies like Taylor Morrison, check out the Lead with We podcast here, so that you too can build a company that transforms consumer behavior and our future.
Follow me on Twitter or LinkedIn. Check out my website or some of my other work here.