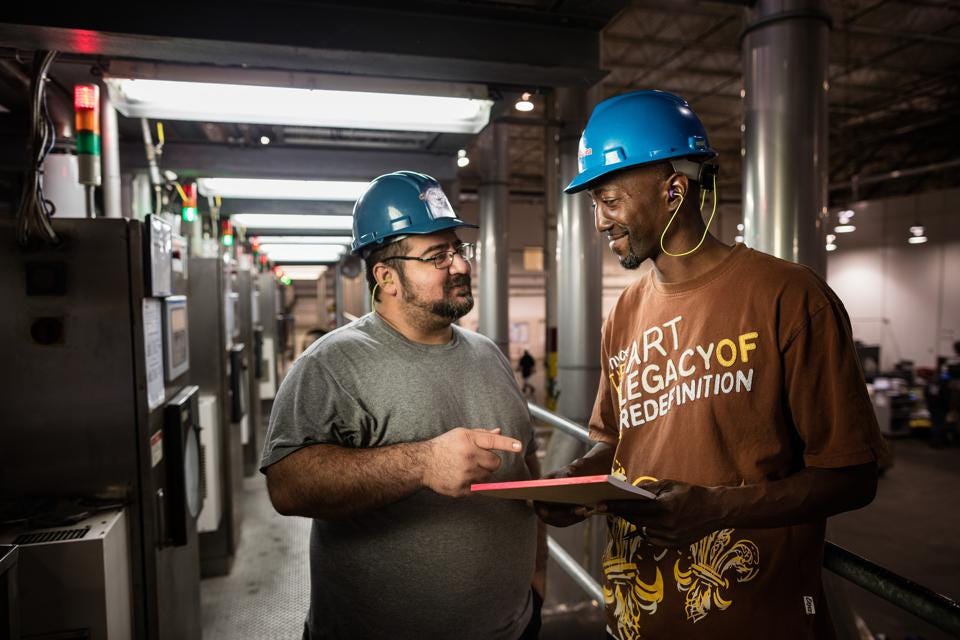 How Thai Union Group Stewards The Future Of Our Seas
Written By
February 2, 2023
"Our business depends on the health of our oceans." Thai Union Group (TUG)'s mantra perfectly sums up the emerging form of capitalism – "We First Capitalism" – necessary to sustain all the shareholders in our collective future even as we grow our businesses. That means that wherever we sit, we can lead through increasing collaboration, always aiming to consider, include, and attempt to benefit in our decisions and actions wider and wider groups of stakeholders.
With sales exceeding $4.1 billion and a global workforce of 44,000+, TUG is the world's largest producer of shelf-stable ("ambient") tuna. The company has its headquarters in Thailand but operates worldwide with facilities in France, Germany, Ghana, Poland, Portugal, Papua New Guinea, Norway, the Seychelles, Vietnam, Thailand, and the US.
It aims "to be the seafood industry's leading agent of change, making a real positive difference to our consumers, our customers, and the way the category is managed."
Health Comes First
TUG's portfolio of seafood brands spans North America, Europe, Asia, and the Pacific. Based in El Segundo, CA, its Thai Union North America (TUNA) is one of TUG's major holdings. It comprises Chicken of the Sea International (COSI), and Chicken of the Sea Frozen Foods (COSFF), the top importer of frozen shrimp and pasteurized crabmeat into the US.
"We are committed to 'Healthy Living, Healthy Oceans,' says Adam Brennan, TUG's Bangkok-based Group Director of Sustainability. "The broader purpose when Thai Union entered the North American market was to really bring [our] capabilities in providing transparent, traceable, and vertically-integrated supply chains. Those are some of the key enablers that allow us to build on …the 'Sea Change' commitments that we have in place."
SeaChange, TUG's half-decade old global sustainability strategy, covers every aspect of the seafood business, "from how we look after the oceans to how we manage our waste; from the responsibility we take for our workers to building brighter futures for the communities around our key sites." SeaChange consists of four integrated programs: safe and legal labor; responsible sourcing; responsible operations, and people & communities.
When the SeaChange initiative first surfaced in 2016, says Brennan, "It was very much 'enterprise-down.' The company saw much room for improvement. Over the past several years, the current has shifted in the other direction—especially, he says, as private label companies come to TUG with consumer demands for more sustainable and regenerative practices. They want to know how the company treats fish—and people.
So, for example, its COSI brand thinks of itself as a "Sea of Good," says Brennan. It works to ensure that our oceans remain sustainable for future generations; that its workers are safe, legally-employed and empowered; that it's actively combating climate change, and promoting healthy diets through sustainable seafood. In turn, it hopes its efforts ripple into meaningful improvements across the greater global seafood industry.
Towing the Line
Brennan explains just one of the many complexities of its business model when it comes to sustainability. Across its whole portfolio, the company's committed to full traceability "from catch to consumption" to ensure every vessel in its supply chain complies with its industry-strictest codes of ethics and conduct. To do business with TUG, you've got to follow the leader.
But, the company itself owns and operates none of its own vessels. The ships on which people work to track, fish for, collect, and ship its seafood–"All that's outsourced." Starting in 2015, TUG began cutting ties with its noncompliant sourcing vessels (1,200 alone in Thailand that year).
Consumers at some of its brands, such as COSI, can even trace their own product life cycles. It's just good business, says Brennan. Sourcing strategy balances seafood stock availability with price volatility, securing continuous access to sustainable raw seafood material from reliable traders, he explains.
But those policies and procedures under the ethics banner also include how those individual crews are treated by their local bosses.
"Obviously, most of our people [are] out in the supply chain. So, creating clear requirements, codes of conduct, auditing mechanisms, but also most importantly, remediation and technical support to actually allow the suppliers to elevate their performance," says Brennan. "So, that's a lot of the work that we've been doing under the social labor pillar."
For these and other reasons, TUG is number one on the Seafood Stewardship Index of the World Benchmarking Alliance two consecutive times for SDGs. It made it on the Dow Jones Sustainability Index Emerging Markets eight straight years for its ESG efforts, and FTSE4Good Emerging Index Series for six years, also for demonstrating specific ESG practices.
Blue Ocean Opportunities
TUG sees its focus on health and wellbeing across its portfolio not just "nice to do," but a must do, to bolster the growth and profitability of its core businesses and expand into new areas, including, says Brennan, pet care and alternative proteins. "So, obviously, when we're looking at expanding our product portfolio, we need to make sure that the sustainability framework sitting behind that is also evolving just as quickly, if not quicker, to keep up with those increasing demands, and with some of those new ventures."
TUG and its affiliates today recognize the power inherent in practicing Lead With We. They have created some key partnerships with the likes of The Nature Conservancy, World Wildlife Fund, Cabrillo Marine Aquarium, Monterey Bay Aquarium, and Global Ghost Gear Initiative. They partner with Feeding America to rush aid to victims of natural disasters. Regional offices partner with local food banks to combat food insecurity in their communities. It's through partnership efforts such as these that the enterprise and its brands hold themselves, their people and their products accountable to standards that preserve the oceans that make their business possible.
If you'd like to dive deeper with more purpose-led companies like Thai Union Group, check out the Lead with We podcast here, so that you too can build a company that transforms consumer behavior and our future.