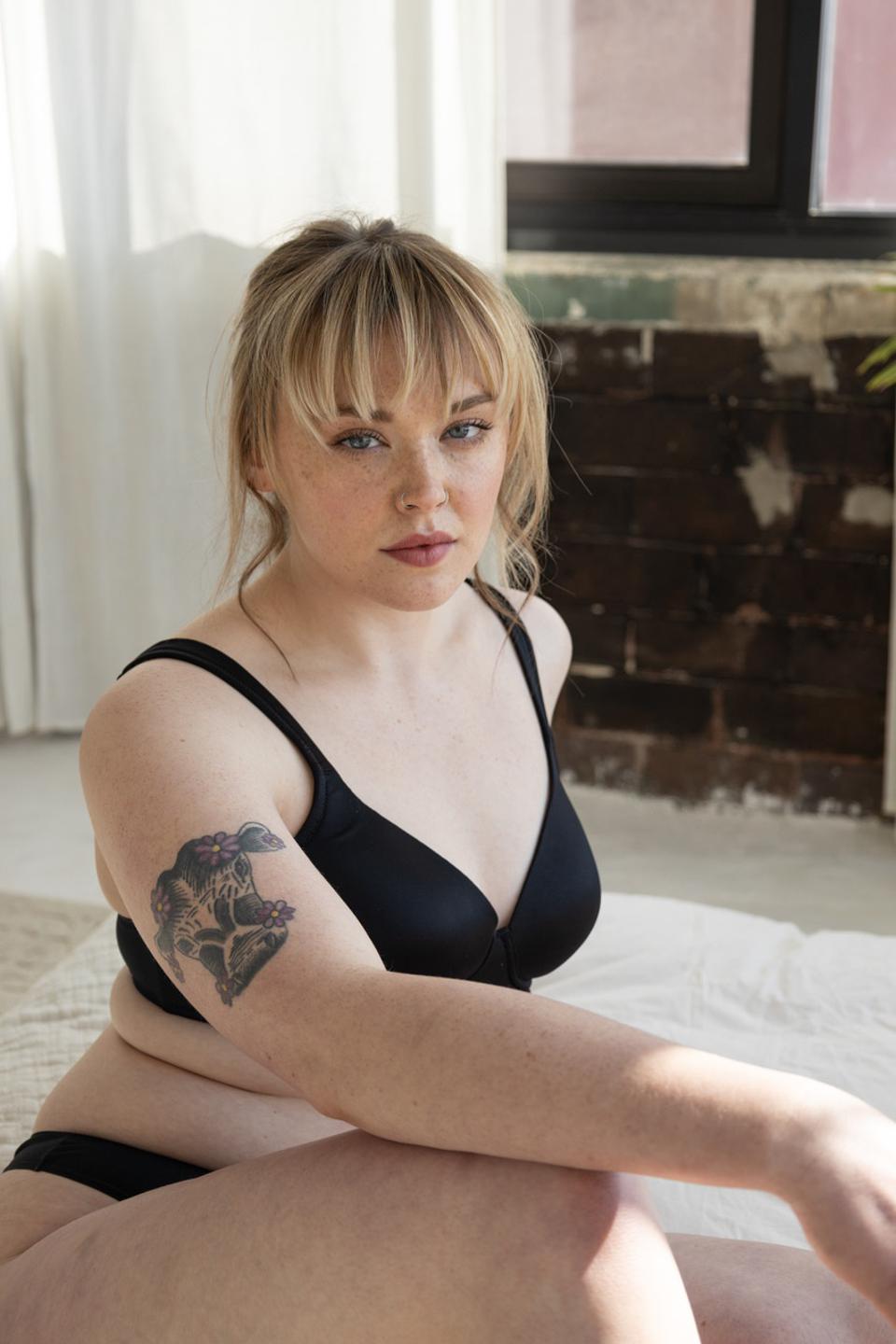 How Vibrant Body Is Changing How Women Interact With Their "First Layer"
For more than seven years, Ali Schwebel has disrupted the status quo as a managing director for Beautycounter, arguably the vanguard in the Clean Beauty movement. And "now it's time for clean intimates," she says, admitting she hates the word "intimates," preferring "first layer."
In September 2021, after overcoming some self-doubt – more on that later – Schwebel joined Milwaukee-based Vibrant Body Company as CEO. Vibrant is a D2C company, with products available online, at specialty retailers, and pop-up stores in New York City, Los Angeles, and Milwaukee. Brand awareness spreads through an affiliate movement Schwebel started.
How is Vibrant different? And on what basis does it embody a "Lead With We" mindset? "At Vibrant, everything we do starts with what's best for a woman's body," she says. "From the design of our products to the materials we use."
So, Vibrant's "We" is women. "For too long, we have had bras designed for what a male gaze wants to see," says Schwebel. "Not," founder, president, and lead investor Michael Drescher told Yahoo!finance in January 2022, "designed to empower and enhance the lives of women,"
With that clear purpose and plan, the startup sticks to the basics, making wireless bras, tank tops, and underwear—the first layer essentials formerly referred to as "intimate apparel." Every piece of every product complies with strict "Certified CLEAN" standards, meaning they are free from harmful levels of more than 100 substances known to be unsafe to human health. CLEAN is an acronym for Conscious, Live, Ethical, Active, and Nourishing, and is typically associated with food products, but has recently expanded into other industries such as textiles.
Though a pioneer in clean skin care at the time Drescher recruited her, Schwebel confesses she "just had never thought about what I was putting on my body" in terms of clothing. "I should have known better ... Of course there are harmful toxins in that, and of course there's no regulation. I just hadn't gotten there mentally, and I consider myself very educated. And that's what I'm finding, too, when I'm talking about Vibrant with my Beautycounter friends and others:" Few women, even those experienced in other clean movements, were considering the potential harm inherent in the textiles they put on their bodies.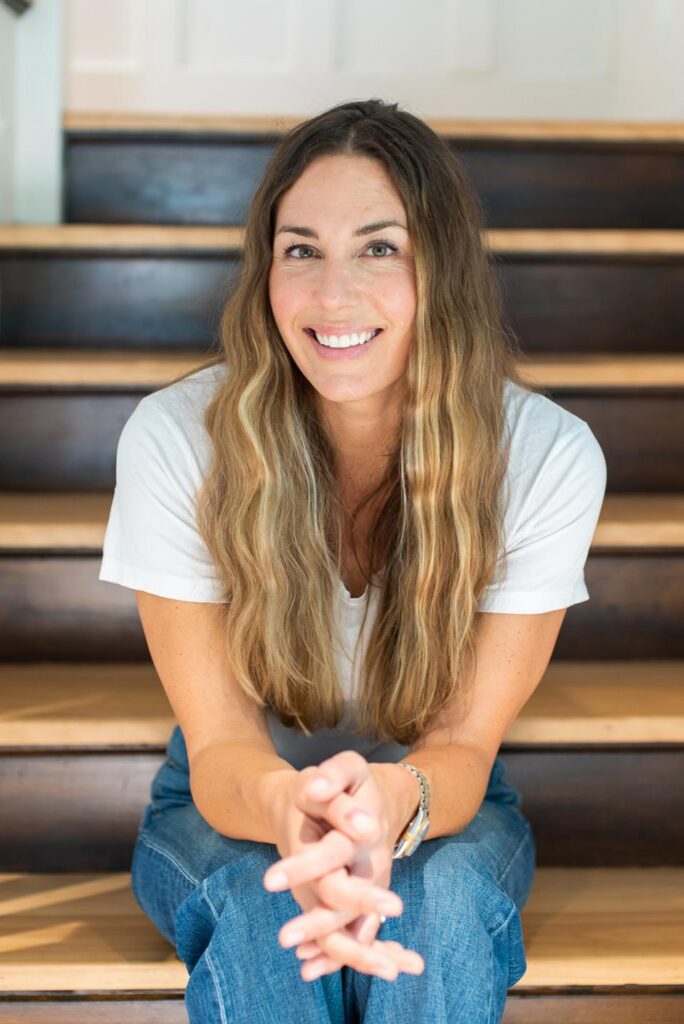 Separating sales propositions
"So, I think from a foundational level, we are an education-first company," Schwebel says. "We educate women about the two most porous areas on her body and what they're putting on that area. And then the fact that there is a lack of regulation [regarding] the harmful chemicals, toxins and dyes that are being put into our products every single day."
From a marketing perspective then, Vibrant often leads with the women's health and wellness component of their line, says Schwebel: "Hey, we have this amazing clean product—and by the way, it's the most comfortable thing you've ever put on your body!" This works as more consumers wake up to the problem of harmful clothes.
But owing to the general lack of awareness that lingers, the educational component is often easier when the company leads with the comfort-in-construction proposition. "You say the word 'bra' in a company of women who can hear you and they're automatically totally zeroed in," Schwebel says. There's no woman out there who isn't interested in a more comfortable bra, she says. Because, "You can look at a bra from 1910 and you can look at a bra today—and the same design applies," she says.
So, Vibrant started with an "obsession" with the design, engineering, and construction of each SKU, the company says. "Every stitch to every silhouette. Seven years of research, three leading international lingerie designers and one utility patent later," the products are "evolved and now we have this revolutionary design. For the first time I've ever found, we have a bra that's going to lift, support, and separate—and is going to be comfortable," according to Schwebel.
Specifically, Vibrant's EveryWear bras are wireless, with soft, stable straps, and padded back clasps. The stitching is seamless, and a patented teardrop cutout and flexible side boning round out the innovative design and engineering.
Finally, that first layer doesn't cause "women to groan before they put it on at the beginning of the day, and then literally rip it off the second they get through the door. They have a bra that actually fits their body, and was made to work with … their anatomy."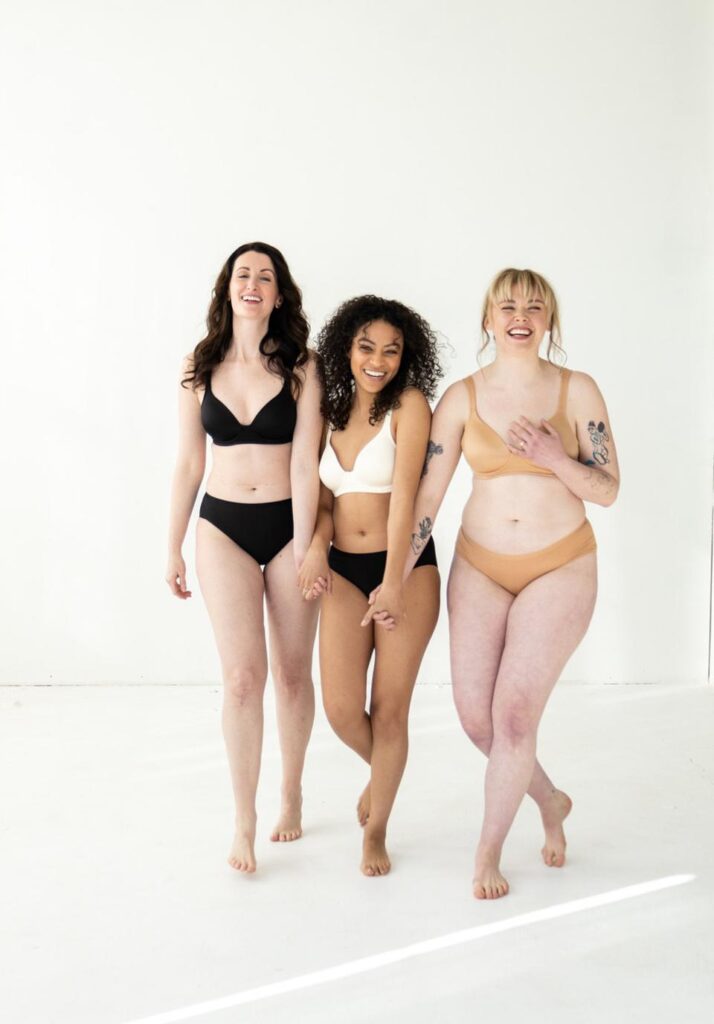 Supporting half the human population
It's difficult to overestimate this high-performance comfort element, Schwebel argues—and to not see it through a feminist lens. Most men "really can't understand what it's like to put something on their body day after day, year after year, decade after decade, that you do not enjoy,
that does not feel good, that is constantly bothering you. To be able to finally find something that you forget is on you all day long is such a relief," Schwebel says. "It allows you to just really be more present, as opposed to trying to wiggle this or jiggle that and be so uncomfortable. There's just not really a male equivalent. And if there were, it probably would've been solved a long time ago."
Schwebel has spent much of her career – she previously worked for Columbia Sportswear and Theory – advocating for women. Her lobbying lawmakers on the importance of personal care legislation has helped transform the skin care industry—and propelled Beautycounter to its billion-dollar valuation.
So, why the "self-doubt" alluded to earlier? "I think women in general, we don't talk about that enough, about our self-doubt," says Schwebel. "We just think, 'She said yes or she's doing that, so she must have her stuff together.'" Such is not always the case—and it doesn't have to be, according to Schwebel.
"Before I said yes to this, I think I pictured a female CEO as a woman in a power suit and pumps and perfect hair sitting at a conference table. And I didn't really see anyone like myself, in perpetually ripped jeans and a sweatshirt and a ponytail—someone that I could relate to."
Schwebel said yes regardless. And her mantra was, "'I have everything I need to be successful. I can do this. Maybe you don't have it all together before stepping into this, but you have the courage to say yes and you're going to learn along the way."
If you'd like to dive deeper with more purpose-led companies like Vibrant Body, check out the Lead with We podcast here, so that you too can build a company that transforms consumer behavior and our future.
Follow me on Twitter or LinkedIn. Check out my website or some of my other work here.