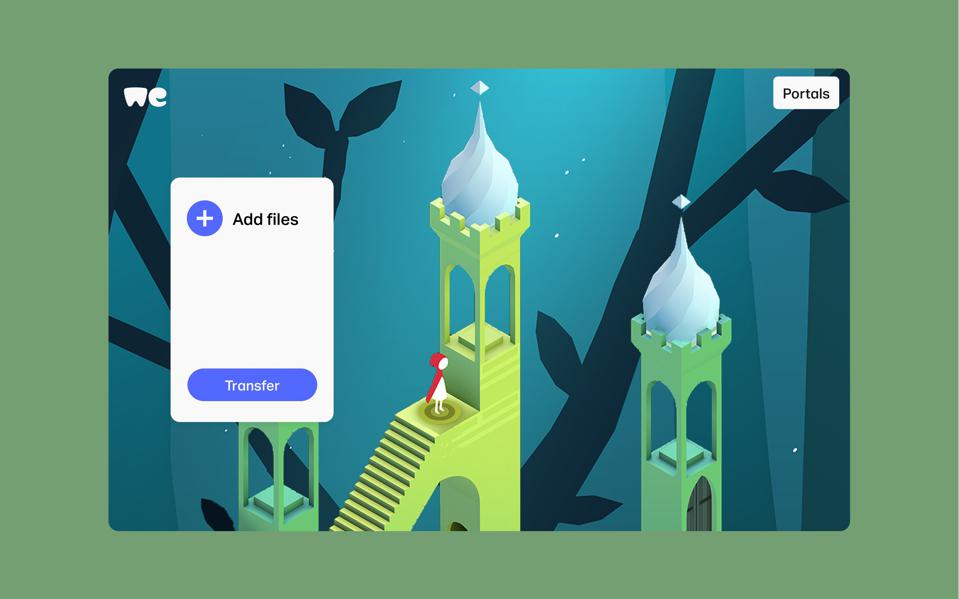 How WeTransfer Elevates Creativity, Community & The Impact Of Good Ideas
It's not like WeTransfer cofounder and chief creative officer Damian Bradfield is particularly old—but he still remembers his time as an adman in the late '90s and early '00s when a lot of advertising media design assets traveled by motorcycle courier.
The more sophisticated technology at the time was FTP – "File Transfer Protocol" – the often complex, laborious, and bug-ridden rules and algorithms required to send big digital packages from one system to another over the internet.
What WeTransfer accomplished, shares Bradfield, was to "break it down to the simplest technology, the simplest methodology that you could utilize to get something from A to B ... so that your mom or my mom, or just Joe Public without any explanation could really easily "access" the process.
Meaning WeTransfer is a kind of digital courier whizzing material with immense velocity and literally no size limitations—and no helmet required.
Founded in Amsterdam in 2009, WeTransfer remains to this day one of the user-friendliest ways to send large files anywhere across the globe. The company's grown to encompass a comprehensive suite of productivity tools "that take care of other tricky bits of the creative process"—even as the company acts as a responsible steward of that globe and mentor to its most innovative and prolific creators.
Because, tech breakthroughs aside, the key to WeTransfer's real impact is the fact that it was engineered for use by the "creative class"—artists, designers, writers, musicians, etc.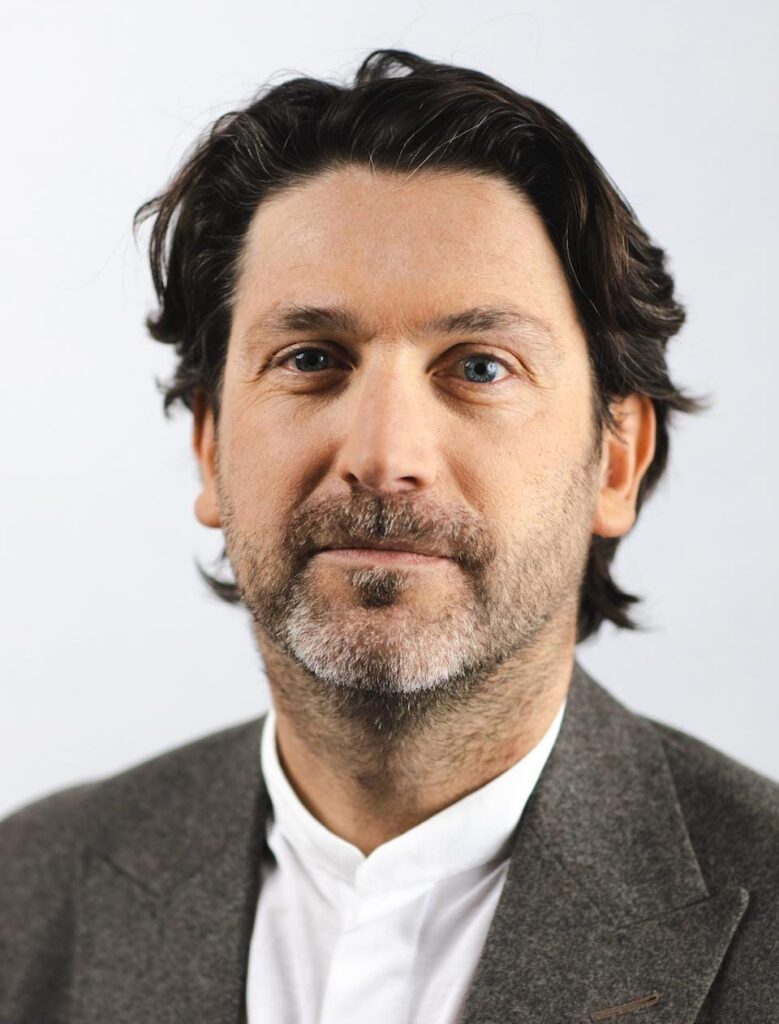 From the beginning, WeTransfer's core value of sustainability-through-creativity and perpetual relevance has permeated every aspect of its business philosophy and practices. The company elected to have its social and environmental performance, as well as its focus on accountability and transparency, assessed against the proprietary criteria established by B Lab, an independent non-profit organization. And in 2020, it joined the ranks of other B Corporations.
Since the beginning WeTransfer has famously donated 30% of its advertising real estate – typically huge billboard ads rather than mere online banners – not only to raise awareness for artists and other creatives, but for key global challenges, too, says Bradfield, such as gun reform and Black Lives Matter. This has led to partnerships with organizations like the Nelson Mandela Foundation, the UN Development Program, and SeaTrees—as well as artists such as Björk who work on the bleeding edge of social consciousness.
Focusing on the creative class is not just a business decision, says Bradfield. WeTransfer believes "creativity" is the driving force behind humankind's greatest achievement. It'll unlock scalable solutions for the world's most pressing challenges, such as the environmental emergency and socioeconomic inequalities. That's why WeTransfer helped launch the world's first free Masters of the Arts in design thinking in 2016 with the University of the Underground.
Nearly 90 million monthly active users across 190 countries transfer their large files – a billion a month – on WeTransfer. The company highlights some of the best of that work product on WePresent, its digital arts and editorial platform that tells "weird, wonderful, and unexpected stories about creativity, to celebrate the extraordinary impact it has on the world around us."
The platform presents stories from diverse and underrepresented communities—"because we believe that more voices equals better ideas," the company says.
To date, WePresent has featured the creative output of 1,000+ established and emerging artists from more than 100 countries. It has three million monthly readers, says Bradfield.
Most recently, one of its featured projects – "The Long Goodbye," a short film collaboration with Riz Ahmed and Aneil Karia that WeTransfer/WePresent co-produced – picked up an Oscar at the 92nd Academy Awards.
Its Lead With We purpose (business as a force for the collective good) embedded across all 300+ of its employees served the first decade of WeTransfer well with "organic" growth and impact, says Bradfield. But that got the company only so far.
Early on, Bradfield and others at WeTransfer used to say, "We'll never have a CSR department," he recounts. "Everyone in the company is the CSR department. We're all in it for the greater good. The reason I had to go back on that was because when everybody is the CSR department, then everybody has things they care about, and everybody wants to say something. You can't. Physically, we can't do it."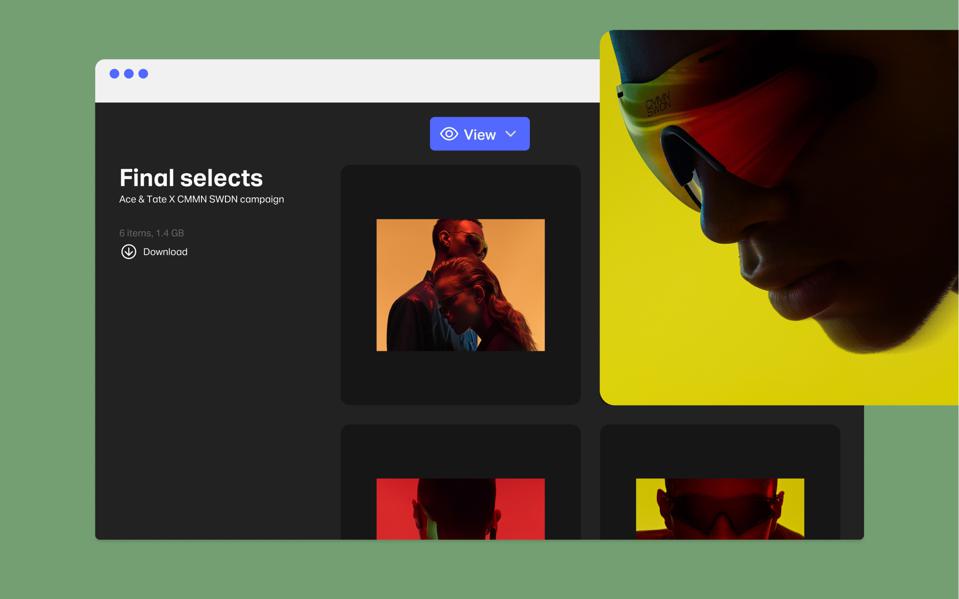 So, in the early days, "for quite a few years," Bradfield laments, "we just spread ourselves too thin. We would get involved in too many causes, too many projects. We would get over excited about
things that ultimately we could only support with a limited amount of money or a limited amount of media. And it just wasn't good business."
With the advent of a small CSR department the company's now working toward transitioning to a net zero footprint, says Bradfield. The CSR arm also works closely with its new foundation, The Supporting Act, launched in 2021. The foundation's mission is to inspire and enable young creatives to fulfill their potential.
For artists such as musicians, filmmakers, photographers, and designers, the foundation provides funding for study, project development, and commissions—to the tune of €1M and 1% of all future annual revenue.
Such collaboration with artists has allowed the company to become better able to scale impact from creative solutions, even as it can now get "more granular" on each project, says Bradfield, who chairs the foundation.
"What we are trying to produce is evergreen content," says Bradfield. "I'm quite proud to say we're a relatively nimble and adaptable company that as things have moved on and as situations have changed, we've been able to adapt to make sure that we're working on stuff that matters right now, and hopefully will matter again in the future.
"But it's really basic. It's exactly the same as a brand would've done in the fifties and sixties and seventies. You are trying to build an experience that doesn't have a gate at the front and a security check. It's an open door where you can come in on the High Street, walk through, experience, browse, be entertained, find something that you like, and maybe you don't have the money to purchase that thing right now," he says.
"And that brand needs to have the confidence to let you go, to walk away and come back maybe in a month, maybe in a year, but to come back in because they know that they've given you something that is aspirational or exciting and interesting. That's just basic business and it's decades old."
If you'd like to dive deeper with more purpose-led companies like WeTransfer, check out the Lead with We podcast here, so that you too can build a company that transforms consumer behavior and our future.
Follow me on Twitter or LinkedIn. Check out my website or some of my other work here.