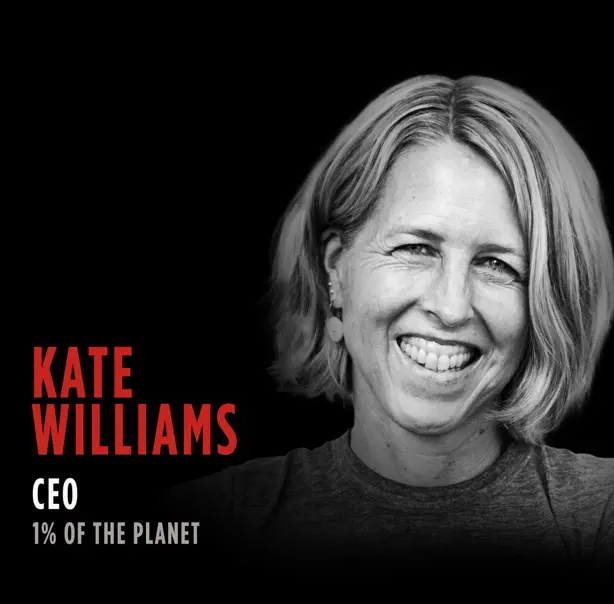 Kate Williams, CEO, 1% of the Planet
LEAD WITH WE reveals how brands survive in a crisis, thrive in a fast-changing market, and accelerate growth in a challenging future. Discover how the world's top companies and entrepreneurs are driving growth and impact that employees and customers now demand. What worked, what didn't and what you need to do to get everyone to build your business. Your host, Simon Mainwaring, CEO of We First and New York Times bestselling author, dives deep with CEOs and CMOs to reveal the mindset and actions that put them ahead of the competition. Whether you're a start-up, high growth company or large corporation, you'll learn how to build your reputation, increase employee productivity, and inspire customers to promote your brand. Engaging, entertaining and actionable, this is your chance to listen in and learn a lot about how business does well and does good.
By now, almost everyone has realized that business is responsible for creating many of the challenges we face today, but also that business is uniquely positioned to solve them. The question is– How can business make a meaningful difference, but also in a sustained manner? How can you ensure the integrity of those actions and the impact they create? And how do you make sure that you do it in a way that is not only accelerated, but also scales to meet the challenges we face with equal force? Kate Williams is CEO of 1% for the Planet, a global movement, inspiring businesses and individuals to support environmental nonprofit solutions through annual membership and everyday actions. In this episode, she shares how companies can build their reputations, strengthen their culture, and drive sales by supporting the future of our planet– and how you can become part of a fast growing movement of companies that together are a force multiplier for positive impact.