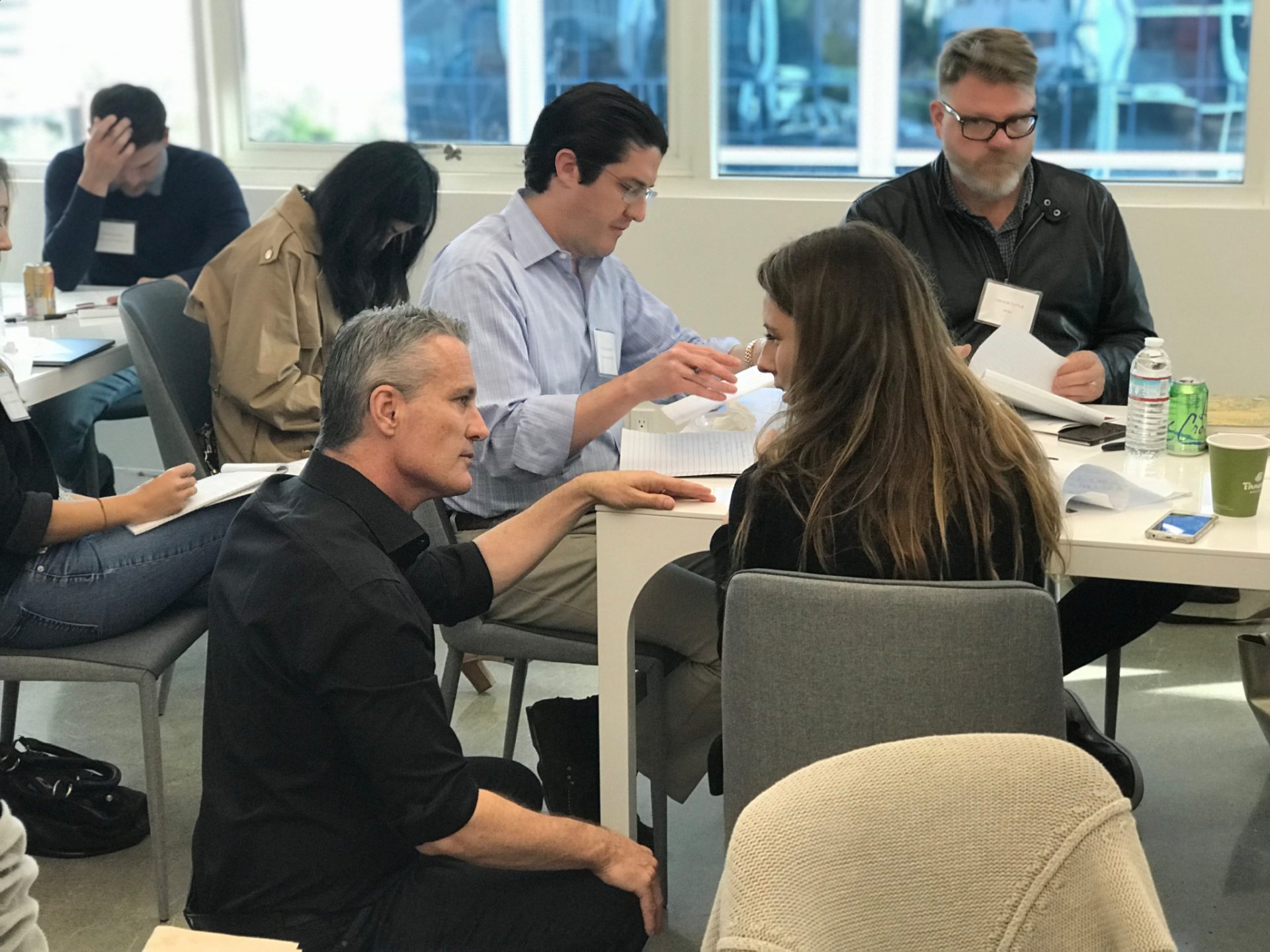 What We Learned From Our Company Purpose Masterclass
Written By
December 4, 2017
On Wednesday, November 29th, We First hosted a Brand Purpose Masterclass for 30 entrepreneurs in Los Angeles. The event was a huge success and great fun for all for several reasons.
First, it was a collaborative experience. I, Simon Mainwaring, started with a presentation around best practices in purposeful branding, but we quickly transitioned to having each attendee walk through several key questions designed to reveal the themes of their purpose. These questions included:
What is your enemy?

What are you the only of?

When you are at your best, what are you doing?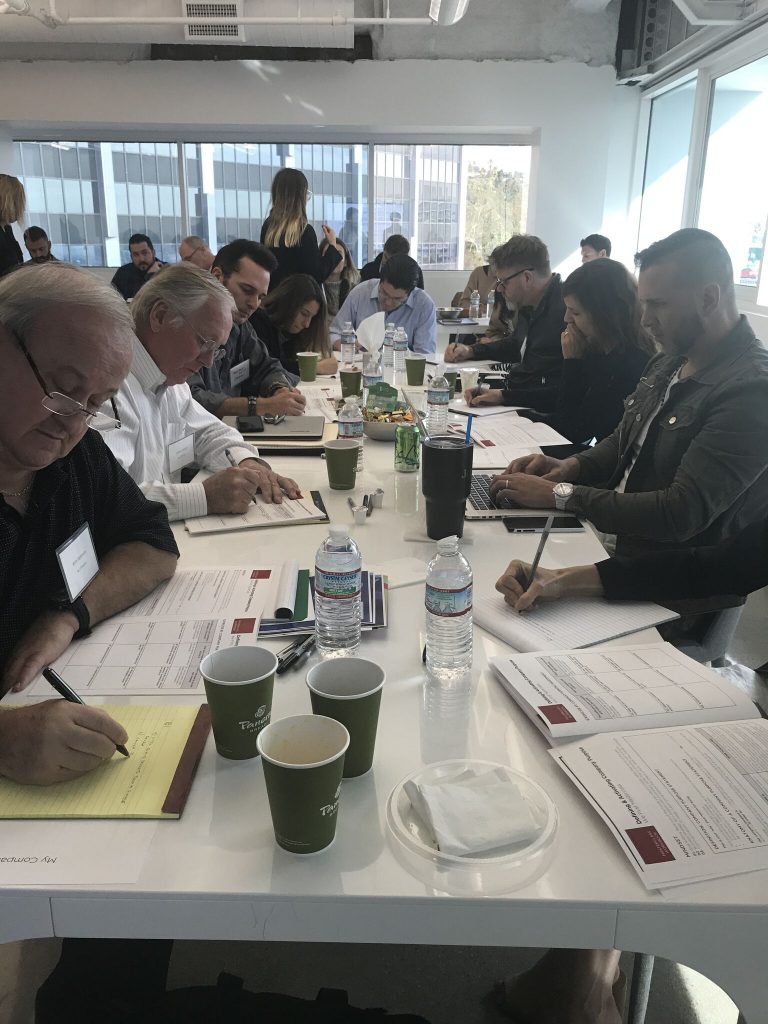 These and other questions helped to externalize the truths at the heart of each brand for the 30 entrepreneurs in the room. The attendees answered these questions and then shared them with their peers who then interrogated their answers to make sure each person had pushed his or her thinking as far as possible.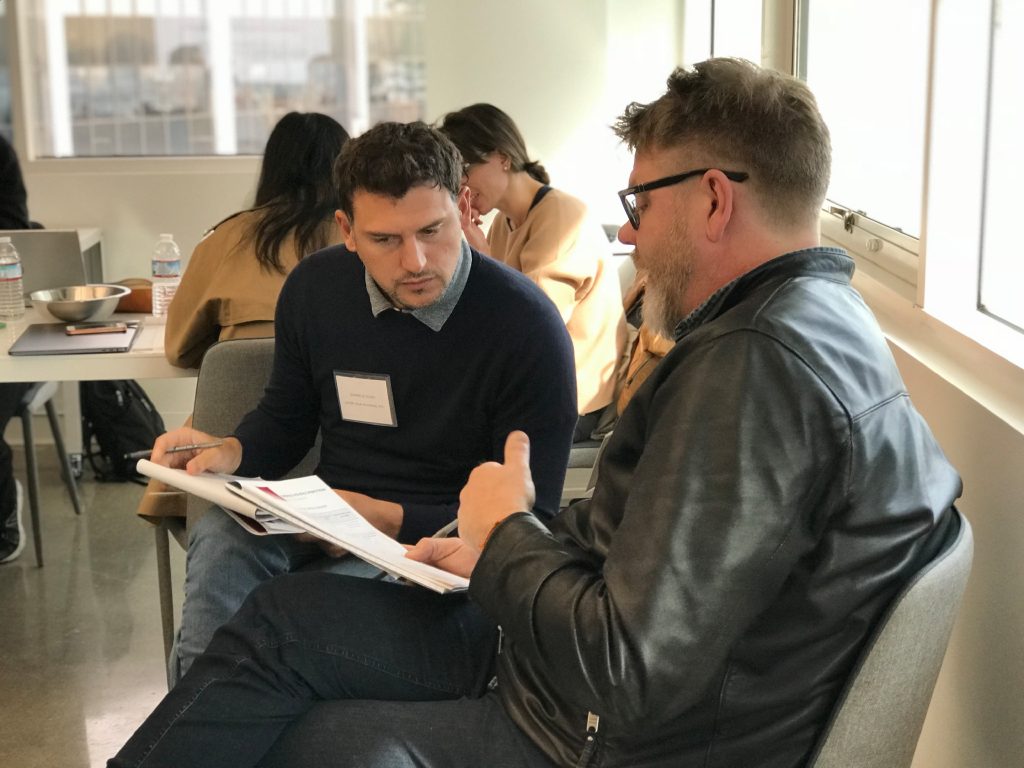 Participants then worked through several drafts of their purpose statements before landing on a final articulation that stated their purpose in specific and proprietary terms. From there, attendees broke off into groups and explored how to bring their unique purpose to life across all aspects of their business including 3 month, 6 and 12 month goals.
It was a demanding day for all as you had to think through several key aspects of your business and brand in a condensed timeframe, but this ensured that the critical work was done with the support of the We First team and their peers so that everyone walked out with three things in hand:
A deep understanding of the best purpose activation practices used the smartest brands.

A clear purpose statement for your company.

An actionable roadmap for how to use your purpose to unlock value to your business.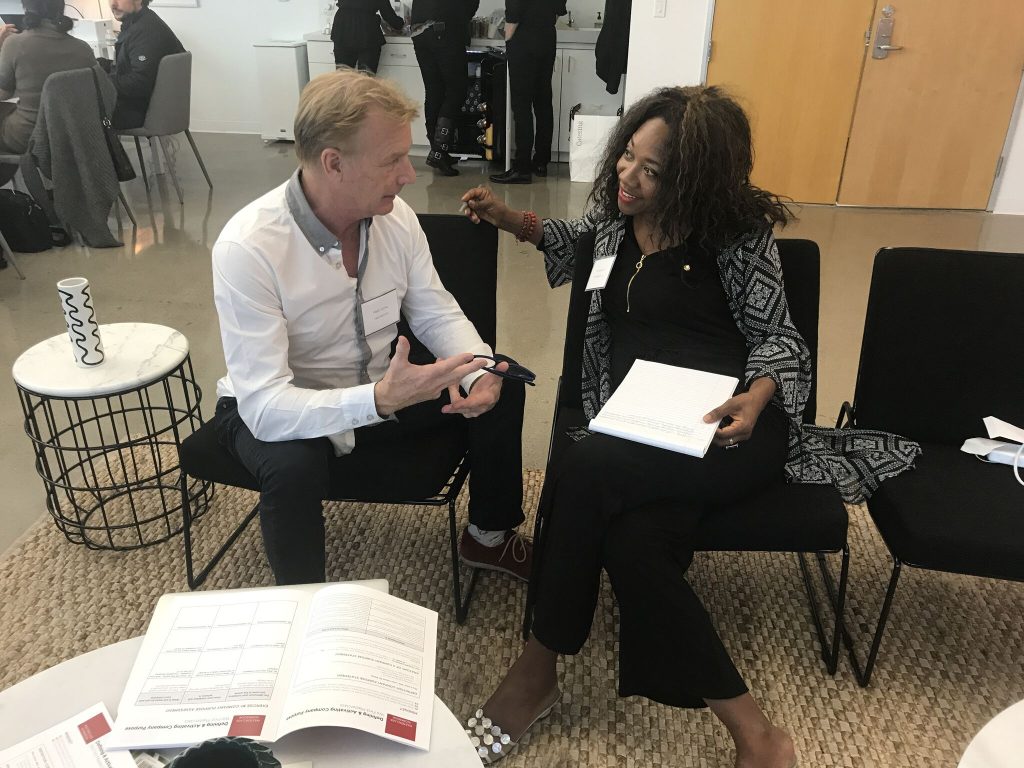 As for what we learned, there were several things that stood out:
Everyone agreed that purpose was critical to attracting and keeping the talent they needed to grow your business.

Purpose was personally meaningful to everyone leading their own business because they wanted to have a positive impact on the world.

Purpose was critical to ensuring their brands and products were compelling to customers who are now very distrustful of marketing.
It was a fantastic day where we got to work very closely with a special group of entrepreneurs and we look forward to doing our next Masterclass. If you're interested in attending the next one, email us at: [email protected] and we'll make sure you hear about it first.
Connect with We First!
Twitter: @WeFirstBranding
Facebook: WeFirst
LinkedIn: WeFirst
Youtube: WeFirstTV
Join our mailing list and invite Simon to speak at your next event or meeting.