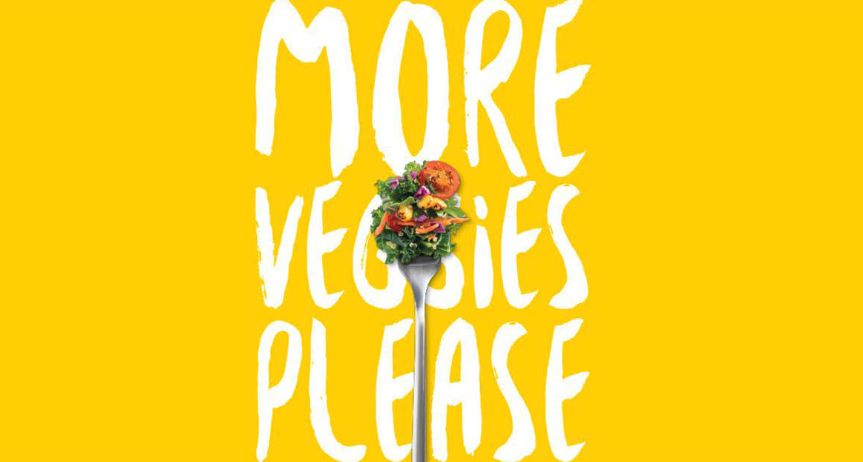 Lessons From Veggie Grill On How To Launch and Scale New Markets
Written By
September 11, 2018
.The fast food Industry has been dominated for decades by legacy brands like McDonalds, KFC and Taco Bell. Yet Veggie Grill is now changing the game of fast food. The expanding fast-casual food chain serves strictly plant-based meals in the California, Washington, Oregon, Illinois and Massachusetts, and is opening the way for consumers looking for affordable, healthy fast food.
Consumer awareness about the impact of excessive red meat consumption on human health has been increasing. It follows that consumer demand for plant-based food products has also been on the rise. In fact, a recent study found that 14% of US consumers regularly consume plant-based proteins and over 85% of this segment aren't vegetarian. While the market is fertile for innovation, Veggie Grill's founders were inspired by more than profits. Kevin Boyle and T.K Pillan wanted to share the benefits of plant-based food with the masses.
"My research led me to learn about the vast number of benefits of a plant-based diet, so I decided to try it myself," Pillan told Huff Post. "Within 3 months of changing, I lost 20lbs, my cholesterol dropped from over 200 to under 140 and I felt great." "Coupled with the environmental and ethical hazards of factory farming I'd learned about, I was fueled to create a restaurant concept that would help take plant-based foods from a niche market to the mainstream."
As such, Veggie Grill's purpose-driven business offers valuable lessons for brands looking to launch and scale new markets.
Here's how Veggie Grill leverages purpose to carve out a competitive advantage
Lead With Purpose:
Today's consumers are looking to do business with brands that build a better world. To be a market leader in today's business climate you must be a mission with a company, not a company with a mission. Veggie Grill was founded with the purpose of increasing consumer accessibility to healthy and environmentally sustainable foods. Every restaurant they open and every meal they serve is progressing that mission towards improving public health and the environment. In doing so, Veggie Grill has effectively positioned themselves as a resource for people looking to take control of what they eat and how to live healthier lives. This demonstrates in entering a new market, your brand must have a clearly defined purpose and mission. Then use your product offerings to advance that mission. This will not only distinguish you from the competition but also build your reputation and consumer goodwill.
Dominate a niche market:
The fast food industry is often criticized for being unhealthy. This gives the industry a negative connotation, and deters people seeking healthier lifestyles to eat at fast food restaurant. Veggie Grill's founders saw this as an opportunity to fill the need for healthy quick food. By marketing their brand as a healthy choice for conscious eaters, Veggie Grill is breaking stereotypes typically associated with fast food chains. In turn, the health aspect attracts patrons who don't typically frequent fast but casual restaurants.  The novelty of healthy fast food brings in people who are accustomed to eating fast food but want to try something new. The key lesson here is, to penetrate a competitive market you must position your brand as an innovator and bring something new to the table. Focusing on your brand's disruptive purpose is an excellent place to start when thinking about how to dominate niche markets and what products to deliver that will capture consumer attention.
Be inclusive:
While focusing on a niche segment of the market is a proven way to establish your brand, you don't want to alienate potential customers who are unfamiliar with your specialty. Veggie Grill serves strictly plant based foods; however, 70% of its customers aren't vegan or vegetarian. The brand focuses on cultivating a community by celebrating healthy food and healthy lifestyles; not prescribing a vegan diet to all patrons.The company also purposefully crafted its menu to offer dishes that meat eaters are familiar with. The vegan food chain serves foods like the Steakhouse Burger, Crispy Fries Mac-n-Cheese, Nashville Hot Chicken Sandwich, Mondo Nachos and other fast food staples. Essentially, this strategy ensures that their brand welcomes everyone. Further, Veggie Grill doesn't ask its patrons to be vegan. The brand sells healthy and delicious plant-based foods and allows patrons with all preferences to make their loyalty decisions based on the food experience itself.
Join cultural movements:
Gone are the days when vegetarians were seen as outliers. Plant-based food is increasing in popularity and availability. Celebrities such as Brad Pitt, Beyoncé and Serena WIlliams have all eaten vegan diets. Even McDonald's advertises vegetarian and vegan options. This shift in diets is preceded by a shift in consumer consciousness towards healthier, more sustainable food choices. Veggie Grill is joining the conversation around health, food and nutrition with every meal served. Ultimately, every brand should align with cultural movements that resonate with your purpose and inspire all stakeholders to build the business as part of that movement. . And work to progress the mission of the movement you are part of.
Make purposeful partnerships:
Partnerships are key to business success. Purpose-driven businesses can utilize partnerships to strengthen their brand and gain consumer trust. Veggie Grill partners with Beyond Meat and Follow Your Heart to source veggie burgers and non-dairy cheeses respectively. A VC funded startup, Beyond Meat, is changing the veggie burger industry by making soy and gluten free burgers which taste like meat and actually bleed (beet blood). Follow Your Heart is a vegetarian food staple that has over 20 years in the plant-based food industry. By sourcing from both brands, Veggie Grill positions itself as both innovative and classic. The lesson here is that partnerships can increase consumer goodwill and trust while providing you with key ingredients making it easier to run your business.
Purpose is paramount to entering new markets. Let your brand mission guide your business decisions so that you carve out a niche for yourself, build a strong repeat customer base, welcome consumers from all worldviews into your brand community, and join movements that are bigger than your brand or industry to accelerate business growth.