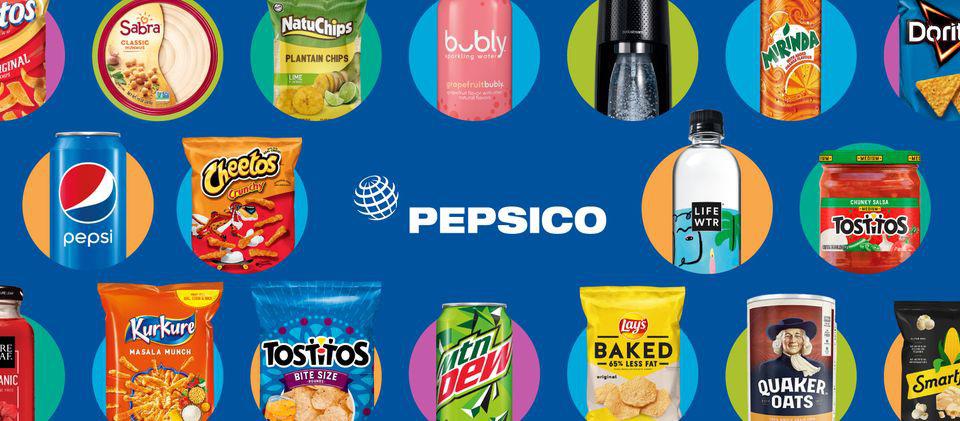 PepisCo Pours Intentionality into It's DE&I Efforts
As Global Chief Diversity, Equity, and Inclusion Officer, PepsiCo's Tina Bigalke is the responsible for leading PepsiCo, the world's second-largest food and beverage business's global DE&I strategy. That means progressing toward PepsiCo's ambitious aspirations, including racial equality, gender parity, and pay equity, she says. Bigalke relies on her decades-long human capital management, business growth, profitability, and sustainability experience, including 20+ years in the senior leadership trenches at the Purchase, NY-based multinational food, snack, and beverage corporation.
"At PepsiCo, we're guided by our overall vision, our CEO [Ramon Laguarta]'s vision of pep+ [pep Positive], which is our ongoing, end-to-end, strategic transformation of how we create growth and shared value with sustainability and human capital at the center," Bigalke says.
Launched in 2021, pep+ represents a model for Lead With We thinking and action. The idea is to "create growth and value by operating within planetary boundaries," the company says. What does that mean? It encompasses sourcing ingredients and making and selling its products in a more sustainable way. It does this by leveraging its 1 billion+ daily connections with consumers "to take sustainability mainstream."
This is no small feat for an enterprise with 23 brands operating in 200+ countries, bringing in $70 billion in annual net revenues. But, the company's leadership sees its mass and reach not as a complication, but an opportunity, says Bigalke.
A space to be you
Through the pep+ initiative, says Bigalke, "We want to drive action and help build a more sustainable future for our people and the planet. So, our culture encourages go-to-market innovation and new product innovation. We believe that investing in our people, in the local communities where we live and work, is a way for us to bring this to life."
PepsiCo's business comprises all aspects of the food and beverage market. It oversees the manufacturing, distribution, and marketing of its products, ranging from Aquafina, Lipton ready-to-drink tea, Doritos, Cheetos, Ruffles, and bubly. So, the company expects its ambition will affect the world beyond the "four walls of PepsiCo, by bleed[ing] into our business partnerships and in our communities," says Bigalke. "The DE&I agenda tucks under this PepsiCo positive vision of us wanting to create a space. That's our mantra in DE&I: A space to be you. We want to create a space for our associates, for our business partners, and for our communities to thrive and be their best selves."
For PepsiCo, diversity is not just a utopian vision, Bigalke argues. It's best practice. Companies in today's market must respond to changes on the ground—and in the hearts and minds of consumers and team members. To discover, attract, retain, and develop diverse talent for its team of 310,000, she says, you have to create a safe and inclusive work environment.
"Here, execution is my forte," says Bigalke, "which is why I've been in this job for a couple of years. The first thing we do is start with intentionality. Diversity isn't new to us at PepsiCo; we've been doing it for many years. We felt like 2020 was an opportunity for us to look at the agenda, and re-engage in a
different, broader way. That's where you see us going beyond the walls of Pepsi and looking at our
partnerships in our communities."
Long path thinking
Bigalke tries to lead achievable changes, and that means thinking beyond the now. "It's being very intentional by looking at what we think we can achieve within a longer-term horizon. We know that with diversity, there's no silver bullet to it. You have to look over the long term, see what we can achieve."
For example, in 2020, the company announced it would donate $570 million over five years to Black- and Hispanic-owned businesses across the country. But, such initiatives have never been about quotas, says Bigalke, not about mere numbers and demographics. It's about people.
"Our CEO fondly says we want to be a human-centric company, and that falls right in the heart of our
sustainability efforts," says Bigalke. "In order to be more human-centric, we have to look at our employees like consumers, and make sure that we're personalizing their experience. We make sure that culturally we're leaning toward inclusion."
What does inclusion mean?
"What we've done to be a more inclusive company," Bigalke reflects, all begins with gathering and studying information through multiple surveying tactics. "We measure our employees frequently, [including] sentiment. How are our employees feeling? What do they need from us in the environment? What does that look like?"
The company also benefits from data gathered by multiple Employee Resource Groups [ERGs]. These voluntary, affinity-based, employee-led groups aim to foster a diverse, inclusive workplace aligned with the overall organization.
"We have a really strong ERG infrastructure," says Bigalke. "We get feedback from them all the time as to what we could be doing better."
One key finding uncovered from within the ERGs, Bigalke reports, was that "we found that one of the single biggest drivers of people staying with our company is career growth and development. So we have thousands of internal programs within our PepsiCo University." Employees can get a four-year degree certifications for free within thatinfrastructure.
By equipping PepsiCo employees with the right learning resources at the right time, says Bigalke, the company intends to help them solve the business and global challenges they encounter in real time. Associates develop new skills to grow in their careers—and prepare for transitions inside the business.
Another important (and related) finding from the ERGs concerned mental health. Associates get barraged by a bevy of challenges in their daily lives, in and outside work. "So, we leaned heavily on [improving] mental health at the company. We started last year with a few programs specifically for certain cohorts. In the US, when anti-Asian hate was very strong, we contracted with mental health counselors, and hosted small roundtables with the Asian cohort. We almost had a thousand people attend," Bigalke says.
Similarly, with its Black associates, the company received a lot of feedback on associate mental health, for example after the killing of George Floyd in 2020. "We realized that it was really important to include families, so we piloted a series of three sessions with the Black cohort and their families. It was hugely successful," says Bigalke, and provided a lot of information for the company to help build a larger "resiliency program" available to all associates.
The PepsiCo Way
All of what Bigalke's office leads falls under the larger rubric of PepsiCo's internal cultural touchstone, the seven guiding attitudes embodied in its PepsiCo Way guidelines.
"The first thing that we do, and I cannot emphasize enough how important this is," says Bigalke, "is the set of behaviors called the PepsiCo Way. 'Here's how we expect you to act and behave in our environment.' And one of those behaviors is raising the bar on talent and diversity."
The seven guidelines include details on dealing with an internally diverse culture, and the norms expected in such an environment. "We also have what I would call a 'hot team' or task force that helps our people come together, integrate, and initiate very quickly with some of these flashpoints."
"I think we can make our culture a competitive advantage, and that's why the PepsiCo Way is so important," says Ramon Laguarta, chairman and CEO.
PepsiCo reports it's either hit or remains on target to hit its diversity goals originally set in 2016 for women, Hispanic, and Black associates and managers. But diversity for the company means more than those categories alone and it has wider goals ahead.
"About eighteen months ago, we started down a path to do a global self-ID campaign for those folks with disabilities, for LGBTQ, for veterans, for caretakers of people with disabilities, and for spouses of veterans, so that we could better understand the makeup of our workforce," says Bigalke. "How can we better adjust our programming to become more inclusive for a broader spectrum of folks?