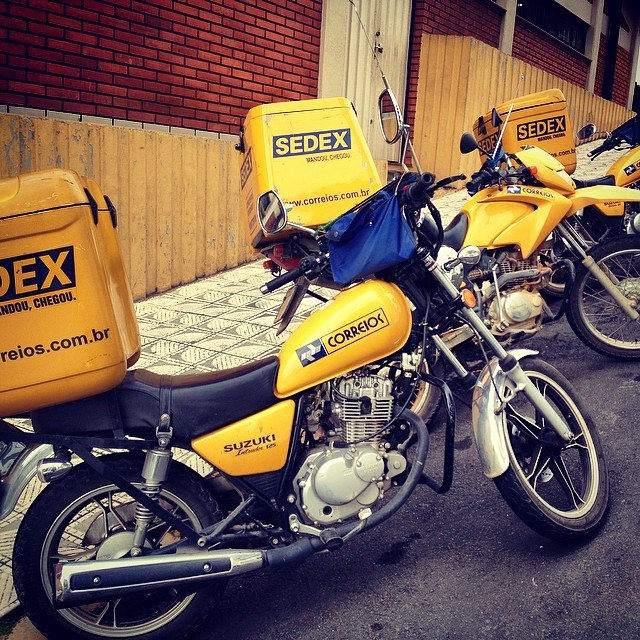 How to Pick the Right Non-Profit for Your Brand's Social Good Partnership
Written By
April 11, 2017
The internet and social media empower consumers to put pressure on corporations to change global capitalism by adopting We First thinking and accepting their role as the third pillar of social transformation. This growing force from consumers is motivating corporations to actively take part in building a better world. Companies are in a unique position to not only provide a steady flow of money to social good movements, but also contribute time from top talent, cutting edge technology, marketing strategies and business acumen to supplement the work of governments and non-profits working to make the world a better place. It's important that these good deeds don't go unnoticed and they serve as compelling subject matter for emotionally marketing initiatives and brand storytelling. What's more, companies that exhibit their contribution will receive consumer goodwill, loyalty and purchases, ultimately driving bottom line growth.
Partnerships are vital to scaling both social impact and financial returns of purpose-driven campaigns. The right non-profit partner can not only provide valuable insights and connections in the social space you want to advance, but it can also amplify word of mouth advertising, increase brand credibility, and strengthen consumer trust. While contributing to a cause bigger than your company itself and striving to produce purpose along with profit is an important step to building a better world, to create a truly successful collaboration it's important that partnerships are mutually beneficial, relevant and mission-aligned.
Here are three ways to select the right non-profit purpose partner:
1) Connect over shared vision: Shared values and mission are essential ingredients to any successful partnership. From the beginning, this will provide clarity of purpose and guide collaborative initiatives. What's more, it establishes that both parties are working separately towards the same goal but can each benefit from collaboration.
An excellent example of a partnerships built on shared vision is Marks & Spencer's collaboration with the Supplier Ethical Data Exchange (Sedex). Marks & Spencer's is dedicated to improving efficiency, sustainability and social responsibility within its supply chains — which source everything from food, to textiles, to consumer goods. To improve internal operations and set global standards for best practices, Marks & Spencer's helped form Sedex, a non-profit that offers benchmarks and metric systems as well as shared information on responsible value chain management across sectors.
The key takeaway here is that it's vital to select a non-profit partner that is dedicated to advancing the same mission as your company, which can help not only with staying true to brand ethos but also get you closer to your goals faster by tapping into your partner's resources and expertise.
2) Use your strengths: One of the most important elements to succeeding in the profit game is a brand's ability to provide goods and/or services of superior quality, availability, or prices compared with competitors. The purpose game isn't so different. In the same vain, to have the largest return on purpose you must tap into your brand's core capabilities and apply not just cash, but talent, insight and technology to advance both your own and your non-profit partner's shared mission.
A company using its strengths to enhance its social contribution is Cox Entertainment. The media company creates content and manages owned channels that broadcast to millions of viewers every month. Cox teamed up with The Trust for Public Land to advance their goal of creating and protecting more public lands. Instead of offering a financial donation or employee volunteer hours, the digital entertainment offered donations in the form of free ad space on its sites.
Essentially, by offering your non-profit partner a product or service that your brand excels in, you can have a bigger impact than exclusive financial contributions. What's more, it's important to identify synergies for campaigns in which you can provide added value with your unique position.
3) Align commercial and charitable relevance: There are so many good causes in the world and so many amazing NGO's doing exceptional work that it can be difficult to choose which cause and non-profit to partner with. An excellent way to stay true to your brand image while simultaneously contributing to social change is to pick a partner whose work fits into your internal and external character. This could mean an organization that would benefit from your products or services, a group working in a similar space, or an NGO working with causes particularly important to your employees or consumers. In other words, make it relevant.
A purposeful partnership that truly embodies brand culture through charitable giving is Montblanc and UNICEF's literacy campaign. The high-end stationery and accessories manufacturer has a line of exclusive writing utensils that donate 3 percent of sales to schools around the world teaching children to read and write.
Ultimately, to maximize the value nonprofit partnerships can have for your brand identity, you must choose and partner and campaign that compliments your own products, services and culture.
To ensure your purpose-driven marketing initiatives have the biggest impact on society and your bottom line you must pick relevant partners who share your vision, fit into your brand image, and benefit from your specific expertise. Thus, by collaborating with NGO's and government institutions (we'll discuss this in a later post) you can join today's corporate leaders to mobilizing the private sector to rise as the third pillar of social change needed to build a better world.
Connect with We First!
Twitter: @WeFirstBranding
Facebook: WeFirst
LinkedIn: WeFirst
Youtube: WeFirstTV
Join our mailing list and invite Simon to speak at your next event or meeting.
Title image via Flickr courtesy of user Mark Hillary at https://flic.kr/p/nfbg4U.