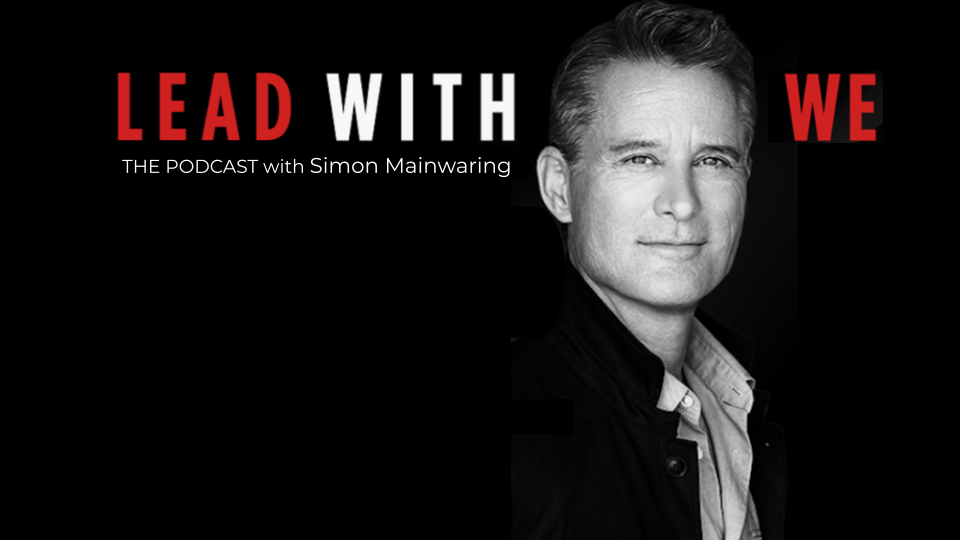 LEAD WITH WE reveals how brands survive in a crisis, thrive in a fast-changing market, and accelerate growth in a challenging future. Discover how the world's top companies and entrepreneurs are driving growth and impact that employees and customers now demand. What worked, what didn't and what you need to do to get everyone to build your business. Your host, Simon Mainwaring, CEO of We First and New York Times bestselling author, dives deep with CEOs and CMOs to reveal the mindset and actions that put them ahead of the competition. Whether you're a start-up, high growth company or large corporation, you'll learn how to build your reputation, increase employee productivity, and inspire customers to promote your brand. Engaging, entertaining and actionable, this is your chance to listen in and learn a lot about how business does well and does good.
---
Latest Episode: Dr. Mark Goulston
Dr. Mark Goulston has had a fascinating career as a psychiatrist. From helping those contemplating suicide to assisting the FBI with hostage negotiations to now coaching the world's top executives at companies like IBM and Goldman Sachs, Mark helps people become better leaders through his company, Michaelangelo Mindset. Oh, and did I mention he's written nine books?

In this episode I spoke with Mark about the type of leader the world needs now and in the future, and he shared with us some of the techniques he uses to draw out leadership qualities like humility and empathy. We also chatted about how business leaders can persevere through the enduring challenges of the pandemic by taking care of their own mental health and the rising power of women's leadership.
---