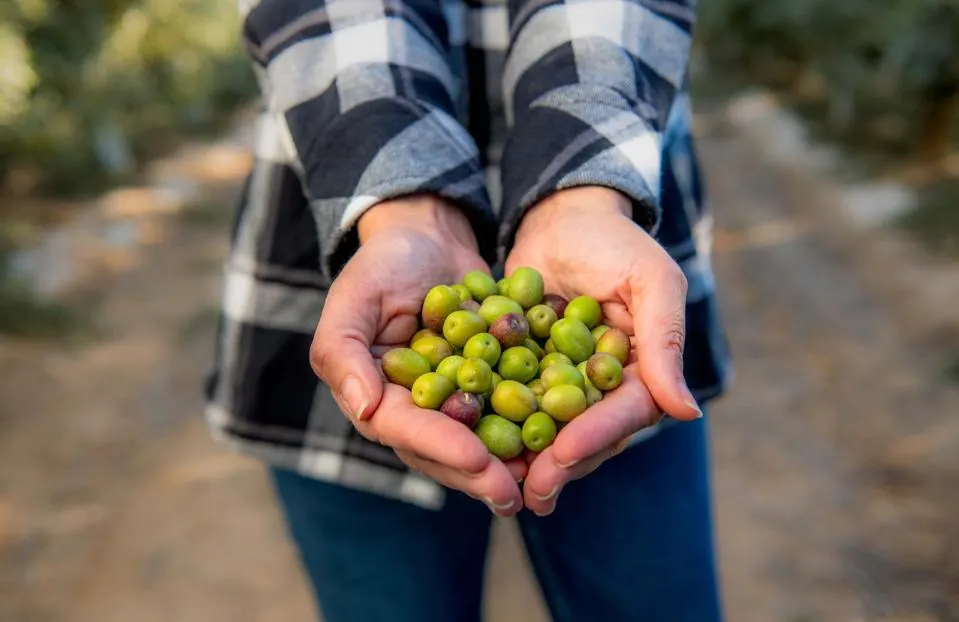 Pompeian: Nurturing A Legacy Of Quality, Sustainability, & Wellness
Written By
September 26, 2023
In the Kresson neighborhood of Baltimore, Pompeian, Inc., a keystone member of the Pompeian Group, has been crafting cooking ingredients since its founding in 1906.
Pompeian's unwavering commitment to providing authentic and healthy Mediterranean-inspired products has helped catapult it to the number one brand of extra-virgin olive oil in the US, with an annual revenue of $700M in 2022.
Pompeian, says Mouna Aissaoui, Executive Vice President and Chief Operating Officer, is preserving the time-honored art of olive oil production even while embracing modern advancements in technology and sustainability.
The company's philosophy centers around the Mediterranean diet, in turn informed by the eating habits and traditional plant-based foods typical of southern Spain, southern Italy, and Crete. The idea is encapsulated in the motto "Eat & Live Well" and the guiding principle of "Crafted for Quality." Pompeian's "mission is to offer premium-quality products that elevate culinary experiences while promoting a healthy lifestyle," the company says. Its offerings include extra virgin olive oil, avocado oil spra , coconut oil spray , grapeseed oil spray, gourmet vinegars, and other products.
Aissaoui: leading with passion & purpose
With 15+ years of international experience, Aissaoui has been instrumental in Pompeian's most recent market ascent through innovation. She emphasizes the importance of Pompeian's legacy, though she argues that "Being a company founded in 1906 gives us a very strong heritage, but that also reminds us that we have to be aware of that heritage ... What do we do to stay forever relevant" in a competitive and dynamic market?
The answer to that question, says Aissaoui, is for Pompeian to continue to make "healthy superfoods such as olive oil accessible to all" consumers while protecting quality and transparency. And along those lines, she highlights the company's commitment to reimagining the olive oil industry's sustainability standards and obligation to foster diversity and equality.
"We make it our mission to reimagine how responsibly olive oil is made, and the food that we are bringing to the people to help them eat, live, and feel better. By always raising the standards for what it means to be sustainable in the olive oil industry …
"Most times," though, says Aissaoui, "because we've been around since 1906, when we look around for higher standards, we find out that we have to set them ourselves. [But] it's not enough to just set those standards. It's also about making sure that we bring in the entire category with us, and that the standards don't apply to only Pompeian."
"And this applies in terms of sustainability, but also to diversity and equality within the company. What's in our DNA? It comes down to having in our team people who are very passionate about what we do and about the products that we're bringing to consumers. And to really ensure that we are all working toward a common goal, and that we don't sacrifice any of those values along the way."
Manuel, a sixth generation olive farmer-partner from Málaga, Spain, is one such passionate partner, cultivating olives since 1950. He heads to the fields at dawn and says, "My entire family has worked in agriculture. And my grandchildren will follow in our footsteps. They'll be the seventh generation."
Squeezing the most out of challenges
Throughout its long history, Pompeian has faced difficulties, from global conflicts to changes in ownership. Aissaoui acknowledges the importance of preserving the company's culture and ethos owing to its status as "family- and farmer-owned" for more than a century. She emphasizes the significance of finding ways to help each of its 150 Baltimore team members and partners beyond feel like part of the Pompeian family.
Making sure that new employees, especially, feel they have "added value, and they feel their contribution, whether it is professionally or personally," is key to company culture, Aissaoui asserts. "And rewarding that, I think, is very important as well. So, those things, whether a century ago or today, they remain, I think at the core of what the company can do to go through our challenges, learn from them, and come out stronger."
At the top of the list of challenges facing the olive oil industry is the climate crisis, including rising temperatures and reduced crop yields. Aissaoui points to Spain's recent drop in olive production as particularly concerning to the industry. But, she notes that Pompeian's resilience is evident as the company sources olives from various regions, including domestically, in California, helping mitigate regional variations in crop yields.
Rapidly changing consumer demands represent another challenge. Pompeian has implemented a traceability system that allows it to track every bottle of olive oil back to its source. The company uses barcodes, QR codes, and blockchain technology to record and store information about the origin, production, processing, and distribution of its olive oil. It also shares this information with its consumers through its website and its app, so they can learn more of the story behind their bottle of olive oil.
Sustainability as a guiding light
Initiating change within the agricultural sector is a daunting task, Aissaoui says, especially when dealing with generations of farmers rooted in tradition. Pompeian has navigated this challenge by creating a tiered approach to sustainability in its 100 percent farmer-owned supply chain, ensuring it accommodates the diverse needs of its farmer partners.
The program represents Pompeian's dedication to cultivating a sustainable future while respecting the traditions of the past, Aissaoui says. "It's not just a marketing campaign; not just another seal that we are going to add to our bottles. We need to do this because it's the right thing to do. We needed to hold ourselves accountable, but also the people that we work with in sourcing our olive oil."
It's a genuine commitment to preserving the environment, engaging with the community, and elevating ethical stewardship. The program's focus spans from waste management and water conservation to climate neutrality and biodiversity protection. It's an inclusive approach that enables farmers to take small but significant steps toward securing a sustainable future.
"This wasn't really for us a way to stand out or another way of saying how our brand is differentiated," says Aissaoui. "We are differentiated because were taking the lead, we're making huge investments in understanding what is the best program for olive oil, what does it mean for the farmers. And really creating a platform not only in our industry, but in all industries, for those producers that recognize that they need to be more sustainable, but don't know where to start and don't know what it means. And maybe don't have the means to do it and just feel lost."
This is one way Pompeian will continue to stay, as Aissaoui says, "forever relevant."
If you'd like to dive deeper with more purpose-led companies like Pompeian, check out the Lead with We podcast here, so that you too can build a company that transforms consumer behavior and our future.