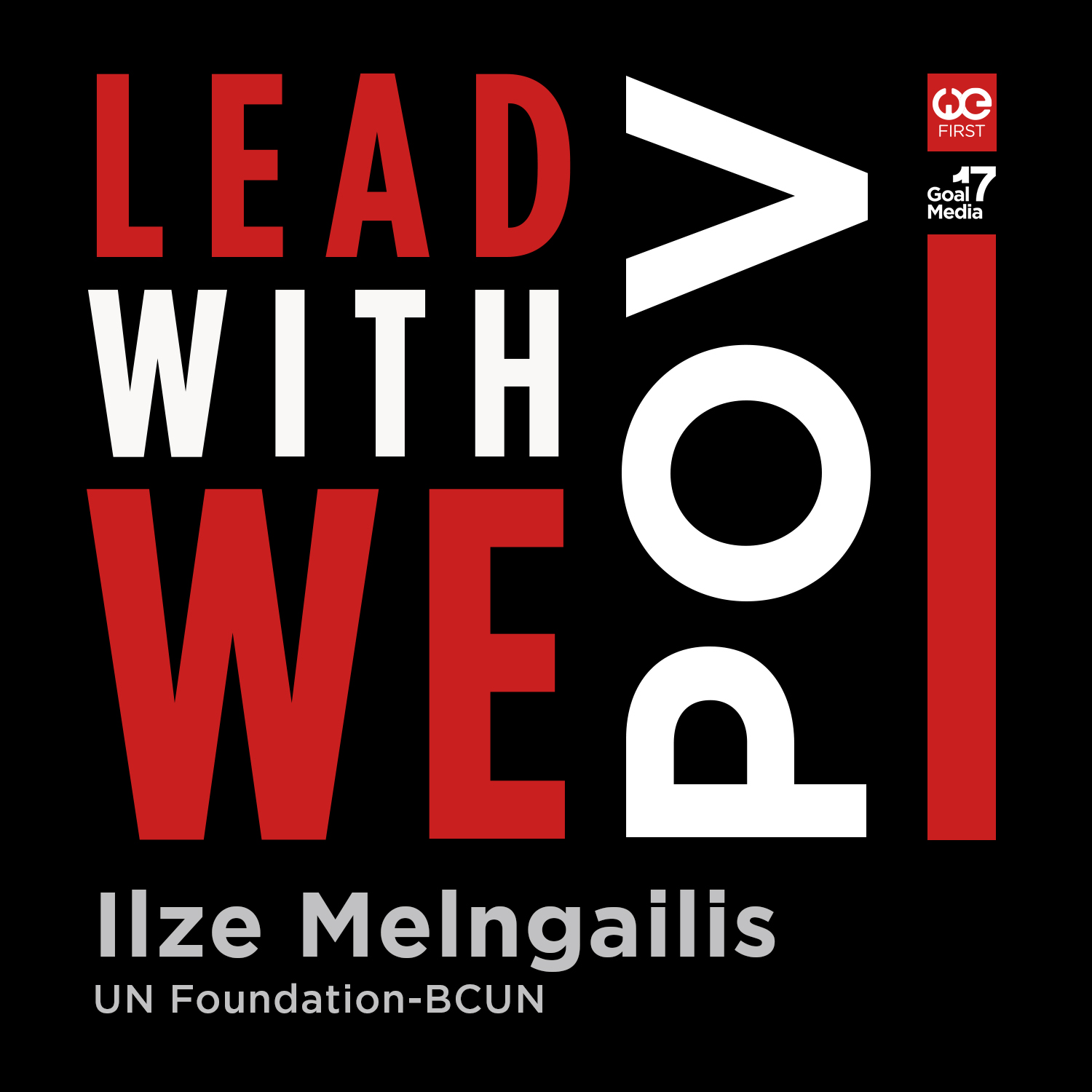 POV: Ilze Melnagilis, UN Foundation BCUN, Senior Director for Global Partnerships
LEAD WITH WE reveals how brands survive in a crisis, thrive in a fast-changing market, and accelerate growth in a challenging future. Discover how the world's top companies and entrepreneurs are driving growth and impact that employees and customers now demand. What worked, what didn't and what you need to do to get everyone to build your business. Your host, Simon Mainwaring, CEO of We First and New York Times bestselling author, dives deep with CEOs and CMOs to reveal the mindset and actions that put them ahead of the competition. Whether you're a start-up, high growth company or large corporation, you'll learn how to build your reputation, increase employee productivity, and inspire customers to promote your brand. Engaging, entertaining and actionable, this is your chance to listen in and learn a lot about how business does well and does good.
Uniting all nations on Earth around a common cause is a daunting task– and with a hotly-debated issue like the global climate emergency, it can lead to questions about the best path forward for all people. Ilze Melngailis is Senior Director for Global Partnerships at the United Nations Foundation, an independent charitable organization created to work closely with the United Nations to drive global progress and tackle urgent problems. In this episode, she reveals the progress business is making to address those pressing challenges – and how we can work together in new ways to accelerate and scale those efforts to course-correct our future.
Lead With We is Produced by Goal 17 Media - https://goal17media.com