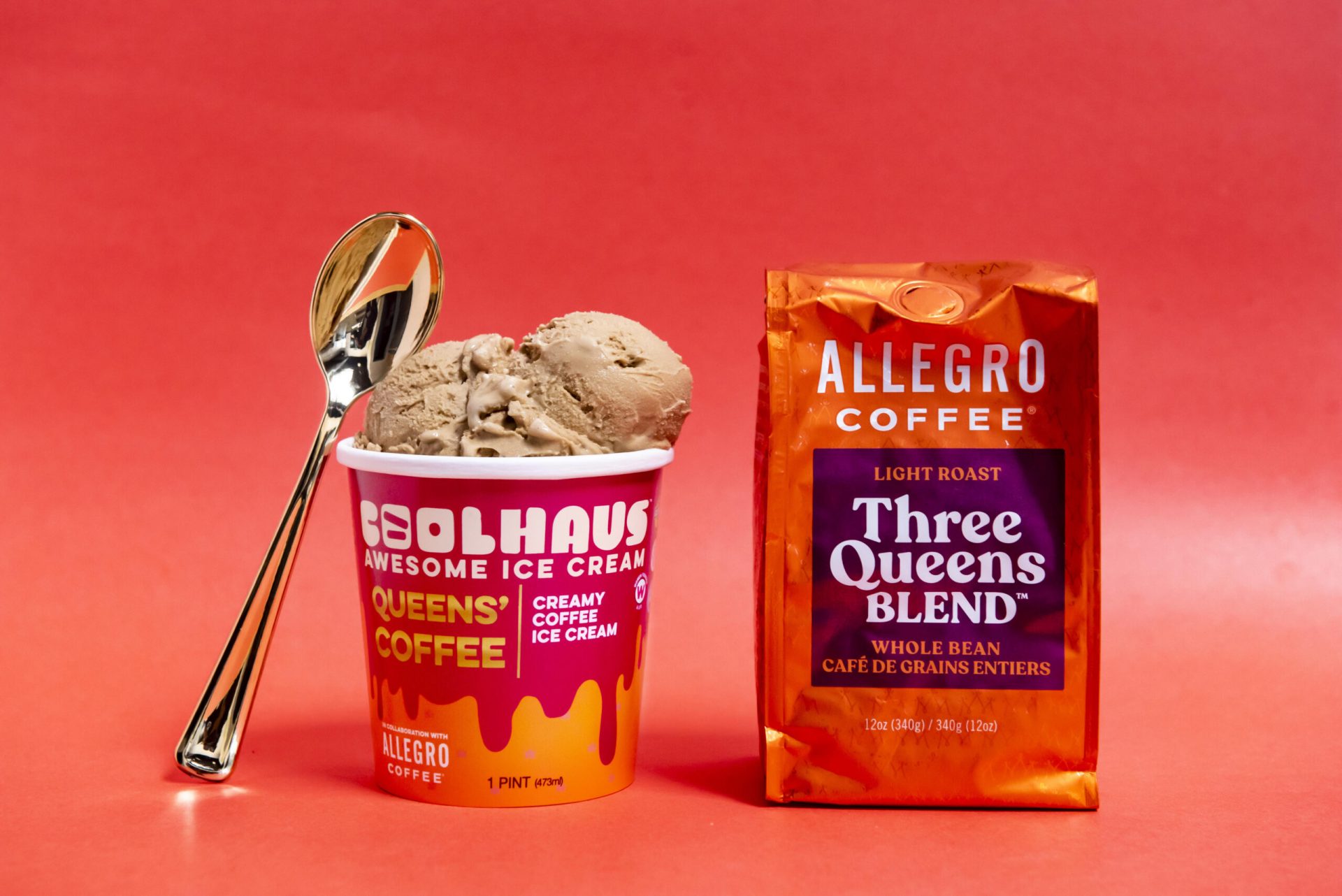 Purpose At Work: 12 Lessons From Coolhaus On Purpose, Products And Partnerships
To build a purposeful business you must intertwine products, partnerships and storytelling with societal issues that go beyond your brand or industry. An excellent example of a brand weaving together these critical pillars of conscious leadership is CoolHaus. Architecture and super premium Ice Cream might seem like an unlikely combination, but Natasha Case and her partner Freya Estrella have built a chill business around those very things. They innovate by combining collaborations with brands like Ritz Crackers, offering plant-based options as well as supporting diversity in entrepreneurship and LGBTQ rights.  
"The most interesting and innovative businesses set the tone. I think consumers can demand something, but it's hard for them to ask for what they can't envision," Case, Coolhaus' CEO, tells We First. "It is the innovator's role to move the dial."
By leveraging purpose and creativity as a guiding force for the entire business, Coolhouse is gaining consumer loyalty with delicious products, innovative packaging, and a socially conscious story worth sharing. Natasha's success and experience offer actionable insights for founders and executives seeking to Lead With We.
Find a niche and take action:
Ideas and opportunities can present themselves in the most unexpected ways. Natasha got the inkling to start the business while studying architecture in college. 
"One of my professors criticized this model I made. He said it looked like a layer cake. I was like, 'Why is that a bad thing? Layer cakes are delicious.' I baked the next model as a cake," Case says. "I had so much more fun creating that project than anything I had worked on. My colleagues were lit up by it. And I thought, 'This is what I want to do.'" She continued to make food and design projects throughout graduate school and while working as a Disney Imagineer after graduating. 
"It's a lifelong goal of mine to make things that are intimidating for people feel more fun and accessible. If I bring food into the architecture conversation, it's memorable, it's fun, it's welcoming. It brings people together," she says. Then the 2008 recession happened and Natasha started experimenting with making ice cream sandwiches from scratch. She named the flavors after architects like Frank Berry and Mintimalism. "It was really a lighthearted way to bring awareness to architecture and make people feel better with ice cream," she said.
It wasn't until Natasha met Freya Estrella that she saw the real business potential. The two got married and started the business together. "There had been a lot of the same stale brands sitting there for decades and they didn't really have stories. They weren't relatable. They were all made by the same people, which are generally older white men. There weren't brands created by women or millennials or the queer community or women of color. We saw this opportunity to be authentic creators," Case says.   
Consumers today are looking for authenticity, transparency and a good story. While the post-recession economy was uncertain, one thing was for sure, Natasha was getting good at ice cream creations. "I was making ice cream from scratch with friends and it tasted so much better than what you could buy," she says. "We didn't have any money but we made the best of what we had." 
The entrepreneurs tapped out credit cards and borrowed money from the family to get the business up and running. They bought an old ice cream truck with no engine for $2,500. After some TLC, they made it their own and had it towed to Coachella with their AAA membership. That was where they started the brand. 
The lesson is to take obstacles and criticism as an opportunity. "It's all a question of how you perceive it. A lot of life is trusting your instinct and believing in how you may be uniquely positioned to do something cool." Natasha says. "Recognize when it's a good time to act. There's no way to really know if something's going to happen unless you give it a try."
Tell Purposeful stories:
Purpose opens the door for meaningful storytelling that captures consumer attention. "We lead with our origin story. People feel a connection to the brand and they want to buy it. It's a North star for how we think about growing the brand," Case says. "Story informs how we use the platform for the mission. That's how we empower the next generation of diverse creators, women, minorities, the LGBTQ community, to be able to live out their dreams in a way that they want to and that we are moving the dial for that generation."
Leverage your mission to raise money:
Storytelling also has a role in raising capital. Venture capitalism and many investor circles are dominated by white men. "When there's so few people who come from your community on the other side of the table, there is going to be a disconnect." Case says. There can also be opportunity by representing a unique perspective and tapping into social justice movements looking to create more opportunities for historically marginalized communities.
"It could be something as simple as if you're a woman raising money and you were creating a product for women and you're pitching to all men. Of course, they may not see the value because they wouldn't even know how to use that product," Natasha explains. "Adversity can serve you in business. You have had to question things. Maybe you've had tough conversations or a different relationship with risk. It's just a question of feeling empowered and hopefully having a community that can share those stories with you and you feel you're in it together. Freya and I have a lot of lesbian friends that have started their own businesses. I think that really does make a big difference." 
Coolhaus also received early investment from the Action Opportunity Fund, which is the largest micro-lender in the U.S. and supports many women and minority owned businesses. "We have a great social mission-based private equity partner as well as angel investors that have brought in some highly influential folks," Natasha says. If investors aren't on board with the Coolhaus' commitment to quality, creativity and social justice, the company doesn't take the funds. "I  believe that as far as strategic acquisition, that (purpose) is going to be one of the number one things in this generation of brands that gets bought."
Coolhaus is putting purpose front and center with storytelling as well as making partnerships decisions around fundraising. In turn, the brand has created a supportive and influential investor circle, dedicated to advancing the original mission.
Create a unique and competitive product:
While purpose is important, it doesn't carry a business on its own. You must have a stand-out product that draws people in and keeps them coming back, especially in a crowded industry like ice cream. "If you look at our competition, the easiest way to get into the marketplaces is with a pint. You come up with a cool flavor, some cool branding, every factory wants to run pints and they will do it for you. And you could probably get something on the shelf. It's another thing to do novelties really well, to do ice cream sandwiches, mini sandwiches, and cones," Case says. 
Coolhaus offers unique flavors like a Churro Dough Swirl and plant-based ice cream sandwiches and has gained placement at well positioned national retailers like Whole Foods. While flavor and placement are important, Natasha also thinks about how the products will be consumed and what other options are available to consumers. "I think of a pint as curling up and maybe having some alone time. A cone or a sandwich is more about celebrating together," she says. "There is no other premium cone in the marketplace and we're launching dairy and dairy free. They're all less high quality ice cream. I think taking that approach sets us apart." 
Weave purpose into product sourcing:
With challenges around climate change, biodiversity loss, and environmental degradation, consumers are looking to support brands that practice sustainability. To show up in a climate conscious way, Coolhaus is shifting its product line.
"Investing in our plant-based options was a big part of wanting to move in that direction and we expect that to be half of our product line within a couple of years," Natasha says. The company is also shifting towards getting its products non-GMO certified, minimizing food waste and actively working to hire and partner with women and minorities when seeking vendors. 
"I see purpose as a long game. If you're going to lead with that story in that mission it helps you build a culture around something bigger than a product can be," she says.
When it comes to packaging, it can be challenging for new brands on a shoestring budget to justify investment in sustainability. "It gets easier as you grow," Coolhaus' CEO says. "When we were smaller, more sustainable packaging was more expensive and that was a hard thing to justify. We always try to find ways around that. For example, from our trucks, the sandwiches come in edible paper."
Coolhaus products and packaging present an excellent case study on how purpose can inform supply chain decision making. 
Create Win Win Partnerships:
Partnerships are an excellent way to align around a common goal and scale the reach of your marketing efforts through cross promotions. "We did a great partnership with Ritz Crackers last year," Case recalls. "It was a Ritz Cracker swirl and peanut butter ice cream. It went viral. Kristen Bell had it in her freezer. We were giving it out through all the non-truck channels. Now we're doing a sandwich with them for national ice cream sandwich day this year."
Larger brands can provide a platform for startups. At the same time, it gives legacy brands a fresh look and keeps them relevant, creating win-win opportunities. Coolhaus has also collaborated with companies like Hulu, French's Mustard, and others. "It's marketing that pays for itself because we access their platform," Case says.
Use business to break down social barriers:
Despite movements like Black Lives Matter and LGBTQ rights, people hold stigmas and stereotypes.  Natasha says that it's important for LGBTQ entrepreneurs to take a stand. "You're helping to be the change that ultimately will inspire the next generation. Connecting with others in the space is really valuable." A great example of how business created unlikely connections is the Coolhaus Utah factory. "I think business is the great equalizer. The factory workers in rural Utah know everything about my family and we're all here to make a great product," Case says. "It puts you in a room with people that could be easy to not connect with. I think the number one reason we fear each other is we just don't connect."  Essentially, through shared business goals, Coolhaus is breaking down barriers around stigmas and stereotypes.
Internally assess diversity and inclusion:
Even companies that have a purpose and clear social intentions make mistakes and can improve. An interesting example Natasha brings up is the debate around unpaid internships. It's a luxury to be an unpaid intern because it's basically someone who can go in and work for free, mostly you're going to get wealthier and white candidates," she says. "If you can change that to a paid internship, you're going to attract a more diverse range of candidates." Where can you improve your diversity and inclusion practices? Have the hard conversations. Case is an advocate of anonymous feedback, as it helps create a safe space for honesty.
Inspire contributory consumption:
Today's consumers want to feel like they are making the world a better place by supporting sustainable and ethical businesses. Businesses that offer opportunities for consumers to make a difference, carve out a competitive advantage.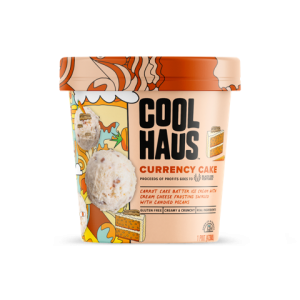 An exemplary case study in contributory consumption is Coolhaus' Currency Cake "Proceeds from this pint go to grants from Black Girl Ventures, which is a platform that holds pitch competitions with live fundraising and they have mentorship and incubators and webinars." By connecting their product with a noble social cause, Coolhaus is effectively inspiring contributory consumption amongst consumers.
Practice flexibility and adapt to adversity:
COVID-19 affected businesses and individuals throughout the world. Many brick and mortar shops had to shutter their doors and look for new ways to generate income while people quarantined in their homes. Coolhaus did an excellent job retooling its business model. "With no customers in the shop, we switched to the full, last mile delivery model. The top line is good, but what's really insightful is that we're running almost doubly efficiently on the bottom," Natasha says. "It makes you wonder if we should reopen the full hours.  We've gone to all these other cloud kitchens, dark kitchens that are virtual Coolhaus shops on the delivery apps. We could have those all around the country. We could never open another scoop shop and have virtual scoop shops anywhere that we wanted."
COVID-19 has been a learning opportunity about consumer purchasing habits. "We looked at things like 'What's the affordable luxury that's most ideal when people are at home versus when they're out?' I think e-comm is a frontier in ice cream. That has been accelerated by the pandemic," Case says.
Share your ideas and hold yourself accountable:
Ideas are important but they don't always come to fruition. To be an entrepreneur, you have to have that glimpse of madness that gets you to dive in and go for it. "I don't believe in not sharing an idea even early on because people don't steal ideas. It's all about execution," Natasha says. Just share the idea and see what people think and get feedback." 
The founder recommends writing ideas down, making 1 year plans, 3 year plans, 10 year plans and sharing them. "There's something about that accountability for yourself when you share it with others, That's meaningful when you get it out of your head," she says.
Be fearless and take initiative:
There's no one size fits all formula for successful entrepreneurship. That said, it is critical to have a supportive team and community that encourages you to follow your dreams. Both of Natasha's parents were creative professionals and saw the opportunity to take risks and create a non-traditional career path. 
While community is vital, "To be an entrepreneur, you have to be a self-starter. You have to have the confidence and the conviction and the fearlessness to learn," Case says. "Be autodidactic. Figure things out. Ask questions but also just get it done. One of my favorite quotes comes from my first angel investor, Bobby Margolis. He would say, 'Walk through a wall when you don't know it's there.' There's some negativity when you start. That's a good thing. If you know too much, you go into analysis paralysis. Sometimes, done is better than perfect."