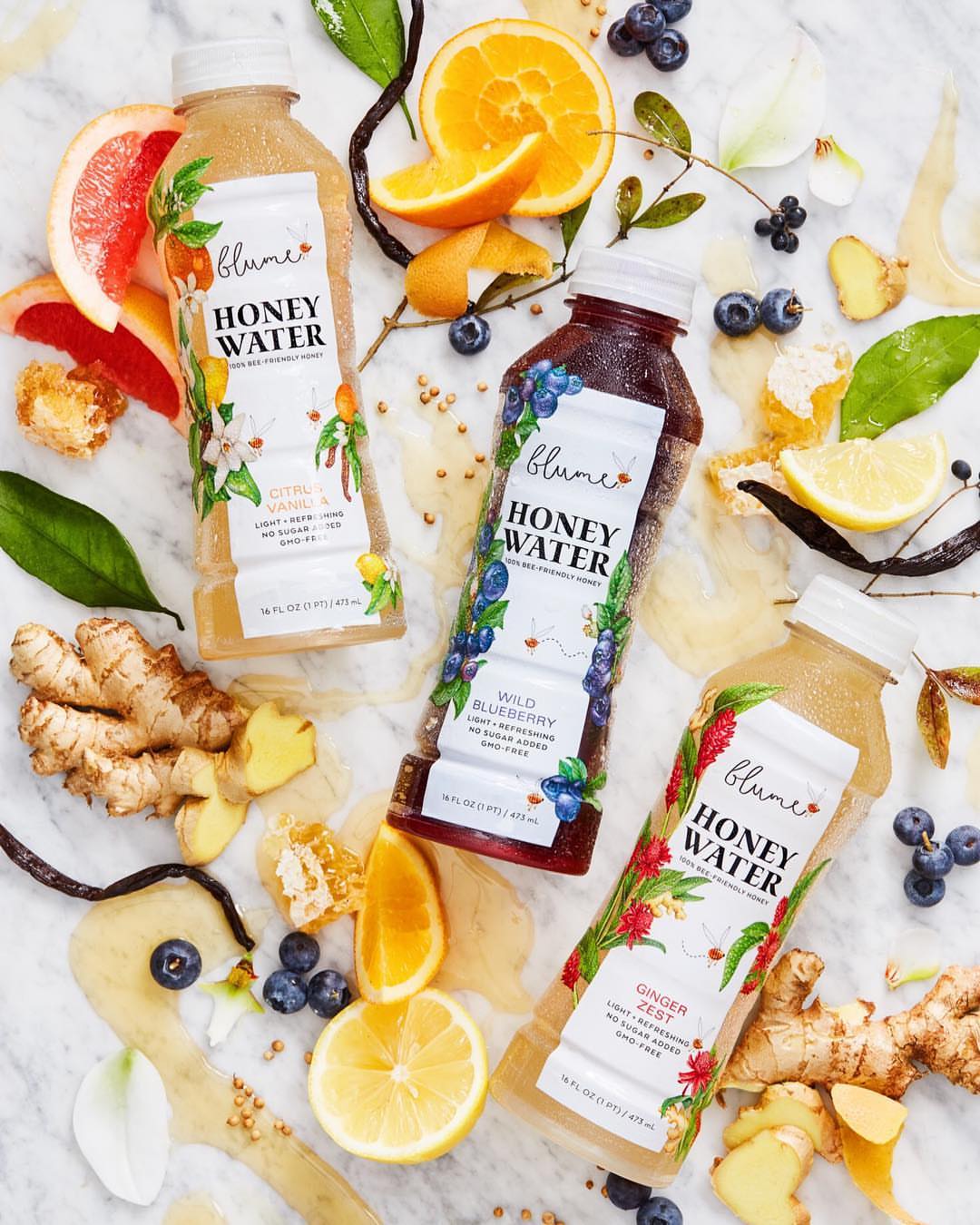 Purpose At Work: Blume Honey Water's Path to Product and Pollinator Success
Whether you're launching a brand with its first product or expanding your existing product catalogue, new product launches are excellent opportunities to weave your higher purpose into your core business strategy.

A company doing an excellent job not only building a purpose-driven brand, but also building out a new product category is Blume Honey Water. The women owned beverage company is calling on the historic roots and healing powers of honey infused water to capture the expanding market of soda pop alternatives. What's more, Blume Honey Water connects its business success with environmental conservation via responsible bee stewardship.

The beverage innovator is expanding its presence and has secured placement in over 50 Whole Foods' in the North Atlantic and roughly 100 Giant Eagle's Markets as well as numerous select markets and cafes across Colorado. Blume's purpose-built brand growth offers valuable insights for entrepreneurs and executives looking to grow their brand and impact. Here are some key strategic lessons you can apply to your brand.

Develop an emotional brand story:

Storytelling is key in today's hyper-connected market. Consumers are constantly bombarded with unwanted advertisements. To capture eyeballs you must share stories that matter, stories that touch the heart, and leave people with a memorable impression. Blume Honey Water's story starts thousands of years ago in the distant lands of Ancient Greece and the homes of India's Ayurvedic practitioners. In fact, the first Olympians used a form of honey water for hydration and energy. What's more, Ayurvedic medicine has long utilized the healing properties of honey as part of ailments for illnesses such as a sore throat.

In addition to its historical and curative benefits, Blume is actively supporting biological preservation by sourcing its products from sustainable beekeeping. Bee health and diversity is astoundingly vital to earth's biosphere. By connecting consumer goods with conservation, Blume is weaving the conservation story into every sip. Ultimately, Blume Honey Water's brand story is a welcome invitation for consumers to support causes they care about while enjoying a refreshing beverage.

Foster awareness about social issues:

When you lead the way in developing a new product category, you must educate consumers about the benefits of the new product. This is a great time to establish your brand as an authority in its space. Focusing awareness campaigns on issues bigger than your brand or industry connects you with a larger stakeholder network. You not only put the emphasis on an impact-driven mission that resonates with consumers, but also open doors for more interesting content angles.

Bees are incredibly important to global food systems, biodiversity, and natural ecosystems. Without them the human race would struggle to feed the global population of 7.7 billion and growing. Unfortunately, threats like habitat destruction, disease and pollution have led the global bee population to decline by an estimated 45 percent over the last 40 years. Now more than ever we need to combine the engine of capitalism to sustainable conservation efforts.

In addition to spreading information about bees and their impact on the planet, Blume shares the buzz with consumers and followers about delicious drink recipes. The beverage maker also shares information about the multiple uses for honey. Who knew that Cleopatra used honey in her beauty treatments?! The lesson here is that inviting consumers to learn more about issues like our food system, biology, environmental conservation and health is more engaging than promoting a product for profit's sake.

Cultivate community:

Awareness is the first step to action. Awareness and sharing knowledge with others is a powerful connecting point for community development. Blume Honey Water welcomes consumers into its community by not only providing information but also suggesting ways for people to get closer to sustainable beekeeping and the people making it happen. For example, the brand runs a traveling apiary that invites people to check out Blume's glass beehive and learn from a beekeeper first hand.

The bee enthusiastic brand also invites consumers to interact with one another on the internet via product giveaway engagement campaigns. What's more, Blume has made alliances with several other social good organizations pursuing shared goals such as Women Owned, The National Honey Board and TEDx. By reaching out to stakeholders with common interests, Blume is fostering a community around its brand a mission.

Connect products with purpose:

Today's consumers want to use their spending power to support socially responsible businesses. A powerful and effective way to showcase your brand impact is by connecting your core products with a social and/or environmental cause. As your business grows, so will your impact. When your customers connect with your purpose-driven brand they feel good about contributing to something bigger than themselves when they purchase your products. Contributory consumption also builds stronger emotional ties between consumers and brands, which sparks consumer advocacy, word of mouth advertising and loyalty.

Every bottle of honey water that Blume sells supports biological conservation via its partnerships with responsible beekeepers, effectively preserving ecological diversity. Customers can feel good about using their money to support an important environmental issue and enjoy a refreshment they love.

Product launches that weave together social impact and individual benefit have an easier time resonating with consumers, generating earned media and ultimately scaling growth. Blume Honey Water is a ripe example of a business that's using powerful storytelling, purpose driven products, awareness campaigns and community development to pollinate the American beverage industry.