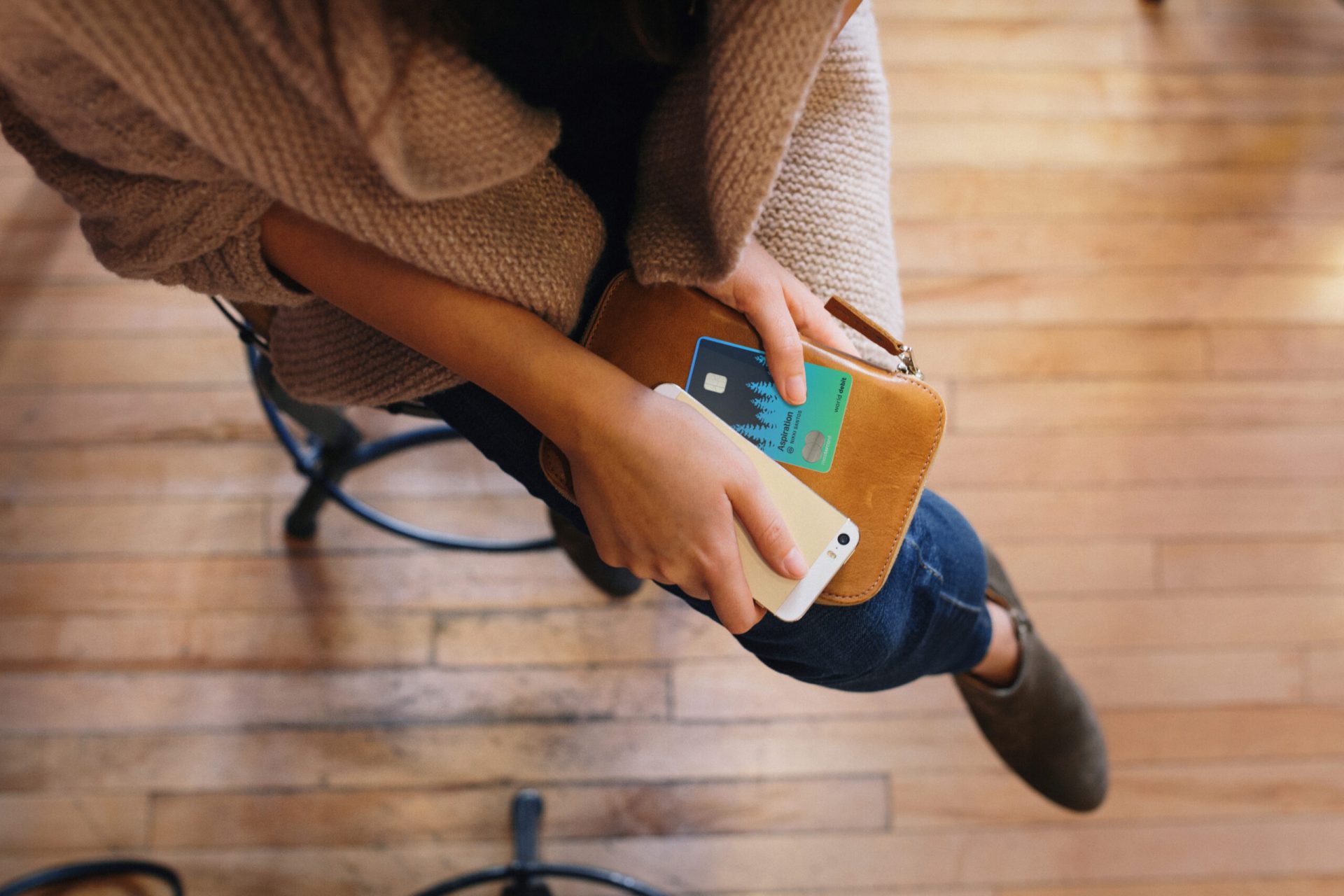 Purpose At Work: How Aspiration Is Disrupting The Financial Services Industry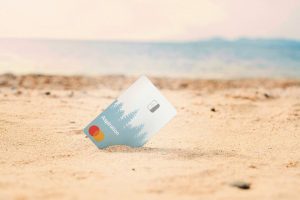 The beauty of capitalism is that innovative companies can shift the status quo and transform what is possible. While often abused, when done with purpose these transformations can create strides for humanity and our planet. An excellent example of a brand changing what's possible in terms of impact is Aspiration, a truly disruptive financial services company turning every transaction into a positive action.
"We didn't set out to build a bank, we set out to build a better world," Andrei Cherny, co-founder and CEO of Aspiration, tells We First. To have the most impact, Cherny says he, "followed the money. We have enormous powers as citizens to change the course of our country. American consumers spend $36 billion a day. Where and how they spend that money and the decisions that drive them to do so matters a great deal. Those are enormous levers for change and impact."
Before starting Aspiration, Andrei focused on climate and economic opportunity issues in the public and private sectors. Of note, he worked for Bill Clinton and Al Gore. Cherny also served as a financial fraud prosecutor alongside Elizabeth Warren on what became the Consumer Financial Protection Bureau. "I saw an enormous need for a financial institution that put customers first, that put their conscience first and that allowed them to make a positive impact, both for themselves and their families, but also for the world around them," he says. "We can do well and do good."
Aspiration's user's-choice fee structure, fossil fuel and firearm-free investment vehicles and 10% charity give-back differentiate the company from the competition.  Aspiration's leadership is disrupting the financial services industry and offers valuable insights for brands looking to Lead With We.
Building a new model:
"If people aren't telling you that your idea is crazy, then you're probably not thinking big enough," Cherny says. The entire Pay What Is Fair pricing structure has led Aspiration to face some resistance.
"When we presented the idea to regulators they said, 'Oh my goodness, what are you doing?' They have a box for mutual funds that show what the fees are. There was no set fee. It was literally outside the box for them," he explains.
Regulatory hurdles couldn't stop the purpose-driven pioneers from pursuing their mission.  In addition to savings and checking services, Aspiration offers investment and insurance products. Aspiration is technically not a bank, but a cash management account. "It has all the same features as a bank, it's FDIC-insured, offers debit cards, paper checks, and so on," Cherny says.
The main difference is that Aspiration prioritizes people and the planet and they created their business model to support that. One of the ways is via investment vehicles like the Aspiration Redwood Fund. "Our sustainable investment fund  is fossil-fuel free and invests in companies that have strong ESG practices." Cherny says that investors can also pay what they think is fair in terms of service fees "even if it's zero dollars."
The Dime's Worth of Difference program is another way Aspiration works to build a better world. They donate 10 cents for every dollar earned to Accion, a non-profit that offers micro-loans to Americans in need.  "What really makes us unique is the way we think about what we're doing, which is helping people make their money have a positive impact on their life and on the lives of those around them,"  Cherny says.
Monetization:
In addition to consumer payments, Aspiration generates funds similarly to many banks.  One way is via interchange fees incurred when vendors scan an Aspiration card. Another is via loans to community banks.
"When people move their money out of Chase, or Wells Fargo to Aspiration, they are saying, 'I don't want those dollars to fund the Dakota Access Pipeline or a gun manufacturer,'" Cherny says. "That means more deposits are coming to Aspiration. It's about making sure our business model is aligned with our impact model."
User engagement: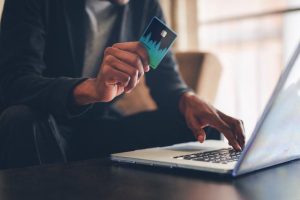 To keep people informed and engaged, Aspiration incorporates game-like features into its user experience design. For example, the Aspiration Impact Measurement gives you feedback about your environmental footprint while you are shopping. "It's like Fitbit for sustainability," Cherny says. "It shows you how you're doing on a daily basis and what your score is in relation to other people. It also shows planet scores of the different places you're shopping and how do they stack up against one another."
The Planet Protection and Plant Your Change initiatives are other ways Aspiration is keeping people engaged and eco-friendly. "Planet Protection allows you to make all of your driving carbon neutral. It's linked with the Aspiration Card and automatically calculates the amount of offsets necessary to get rid of the carbon impact of that gasoline without you having to think about it," Cherny says.
Plant Your Change allows you to plant a tree with every purchase in exchange for your change rounded up to the nearest dollar for each transaction. "We're now planting more trees a day than there are in Central Park and we're just getting started," Cherny says. the app also includes the "Treemometer" that rewards users with cash back after reaching planting benchmarks. "It gets people going and fosters continued commitment," Andrei says.
The storytelling is also essential to building community and a loyal network of customers. From COVID-19 to climate change, the world's challenges can feel paralyzing. Cherny says we've got to do the opposite.  "Each of us can make a difference," Cherny says. No one person is going to change the world but the snowball effect of collective positive action can be substantial.  Since 2020, Aspiration has planted enough trees to offset emissions from all the cars in Utah for a year.
Essentially, consumers are looking for easy ways to take responsibility for their own impact. By automating and gamifying sustainability metrics, Aspiration is inspiring consumers to take action.
Attracting investors:
Cherny's co-founder, Joe Sanberg, was Aspiration's first investor. The founders didn't have the same ease when raising the next round of capital. "It was a real slog. A lot of doors slammed in our face."
While many investors were turned away by the alternative model, a small yet influential few saw Aspiration's potential. One of those believers was Jeff Skoll, co-founder of eBay and founder of the Skoll Foundation.  After Cherny explained Aspiration to Skoll, Skoll said, "I think it's going to work. Every decade or so, there's businesses that come along and take a big bet on trust. That's what made eBay successful early on."  Around the early 1990's people weren't used to making purchases online and relied on complex escrow systems.  eBay came along and made that leap of trust by telling consumers that, "You're just going to have to believe that you're going to be sending money to somebody on the internet, and they are actually going to send you the baseball card or Beanie Baby that you bought," Cherny explains. "Skoll saw the perspective of people being fundamentally good and doing the right thing."
By putting people and our planet first, Aspiration was able to garner support from investors that share the visions of a more ethical financial services sector.
Lessons:
Throughout his journey navigating the uncharted territory of impact-forward banking, Cherny has cultivated wisdom on how to run a responsible and sustainable business that can be applied across industries.
"It's important to realize that your money speaks with a voice. It's not neutral. You can spend money in one way or another. Money is what pays for oil drilling. It's what pays for a solar panel. You have a choice every day."
"Every step forward is a step into uncharted territory. Sometimes we'll step into a pothole, but we're constantly learning.  Apply those lessons and keep going."
"We've been successful as a business, not in spite of the ways in which we put sustainability and impact first, but because of it.  Build impact into the DNA of what you're offering."