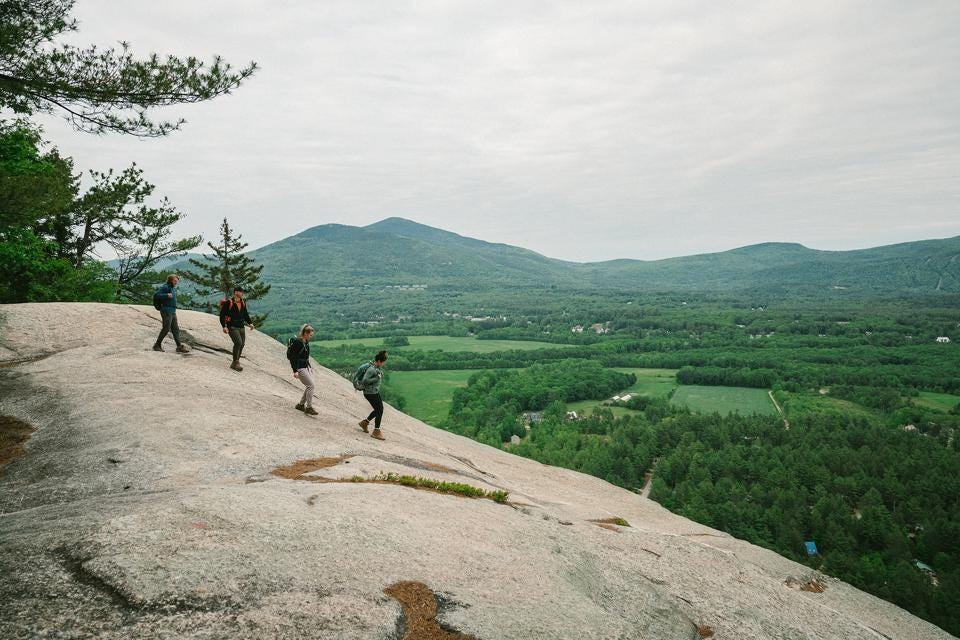 Purpose At Work: How Ibex Outdoor Clothing Activates Its Purpose From 'Sheep To Shelf'
Written By
September 8, 2021
Ibex Outdoor Clothing is striving to make its environmental footprint as soft as the Merino sheep from which it derives its 100 percent high-performance men's and women's wool activewear. Because, second only to oil, the apparel industry accounts for some 10 percent of global carbon emissions.
"Even though we contribute only a small fraction to that number," the company says, "we know that everyone has a choice — and we're taking action." Partnering with its entire global supply chain, it's measuring — and steadily decreasing — its carbon footprint through more clean and regenerative processes, as well as some offsets.
Simultaneously, the company is among the leaders in its rapidly iterating industry for cruelty-free animal treatment and the human rights of its own employees and supply chain affiliates. Ibex aims for all its collaborators to operate fair, safe, non-discriminatory, and empowering workplaces. It's a company that learned — at times, the hard way — the value of a Lead With We mindset and practice.
Ibex isn't taking these actions because they're nice to do: They are absolutely necessary to thrive in today's hypercompetitive and increasingly conscious market. Consumers' increasing expectations for environmentally-, economically-, and socially sustainable apparel and clothing industry brands means the most successful manufacturers are those that are actively facing and responding to those growing demands, which in turn, arise out of real-world, urgent need.
"I think that as a company in this day and age," General Manager and Director of Product Bonie Shupe tells We First, "we have to be responsible. Especially as an outdoor company. I've spent way too much time in nature to not understand its delicate balance."MORE FOR YOUIn Crypto 'Arms Race' For Mass Adoption, Companies Ink Sports Sponsorships Worth Hundreds Of MillionsCAA Signs Jenkins The Valet: Is This A Sign That Hollywood Is Embracing NFTs?HPE's Sandy Ono On Insights At Hyper Speed To Drive Growth And The Value Of Marketing's Currency
The market as wooly mammoth
Balance has sometimes been a challenge for Ibex. The company was co-founded in 1997 by John Fernsell, a former Boston investment banker, and Vermont sheep farmer Peter Helmetag, an avid mountain climber. Part activewear, part urban performance wear, each garment they planned to make would avoid advanced synthetics akin to the GORE-TEX-like material that was ubiquitous at the time. Instead they intended fine tailoring paired with the many benefits of "nature's original performance fiber" — Merino wool. A product that provides superior temperature regulation, sweat-wicking, anti-microbial properties, and resistance to wear, staining, and odor.
And — this is important — it doesn't burn easily. This is relevant for military uniforms, as many soldiers returned from battle in the Middle East with synthetic fibers fused to their skin after IED or other explosive attacks.
Ibex's trajectory followed a typical startup path: It reported $1.5 million in annual sales by 2001. A decade later, it was pulling in more than ten times that. And by 2014, it began to average $20 million annually. But along the way it had gradually ceded equity and control to outside investors required to bolster its working capital and manufacturing capability, as well as refinance its growing debt. It laid off staff. It ceased supplying the chic retail outlets that had carried its apparel, intending to focus instead on DTC sales.
Then the outdoor gear market as a whole began to consolidate through bankruptcy and collapse. Companies like Gander Mountain and Sports Authority, once the largest outdoor gear chain in the US, succumbed to ferocious competition, overextension, and a failure to keep up with evolving trends and changing customer demands among new generations.
On the one hand, such space-opening might have helped startups like Ibex. But later-starting, warmer winters hurt its sales. Consumer habits continued to shift radically. PR and logistical scrambles between outsourcing to cheaper and more available Chinese factories, or "insourcing" back to the U.S. ensued for Ibex and its ilk as more conscious buyers — and more regulations — hobbled growth.
In 2017, Ibex sold at auction to the New York investment group Flour Fund. "We were still selling off stuff all the way into 2018," says Shupe. In fall 2019, the fund tapped Shupe, who'd spent 13 years working in Merino wool, to rebrand and relaunch a more durable Ibex.
David Hazen, the marketing whizz and Fashion Institute of Technology grad who runs Flour Fund said of the acquisition that in addition to the amazing properties of Merino wool, the brand's community architecture is what sold him on the buy: "Community: This is thematic in how we buy brands in general. Above everything, we acquire communities. A truly great brand to us is literally built by its community, and Ibex was clearly community-built. This was obvious in our discussions with the team, and in how much they spoke about Ibex from the community's perspective rather than a management-oriented one. It was impossible to have any conversation about any part of the business without the community anchoring it. This was a great sign for us."
So, after some retooling and a move across the country from Vermont to Colorado, Ibex 2.0 was born. Relaunching, Shupe recalls, "is terrifying in a good way."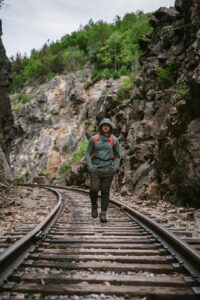 Counting sheep
For one thing, Shupe knew that the new and improved Ibex would require culling its herd of products to make a leaner flock for this next round. "At Ibex 1.0, they were innovating wool at a level that no other brand was." But too many innovations too fast might have oversaturated the market in retailers' and consumers' consciousness.
"I really want to try to keep the SKUs down now and develop hero products — less product, that's better overall, and then continue to make that product better," Shupe says. "Ibex 1.0 had 450 SKUs or something when they closed. I don't want to knock that — but it's not the most sustainable way to run a company." Ibex 2.0 launched with fewer than 30 SKUs.
The second challenge was, of course, "building consumer trust back," Shupe says. "Because here they have this beautiful brand that had a full following and everyone just loved it. And when they went out of business, Ibex ended up burning a lot of people. It left consumers hanging, it left wholesale partners. Even in the supply chain, they were USA-made, but when I went back to those partners, we couldn't get into US-made right away."
Community rebuilding would be more difficult than anticipated.
Finally, just as the wool dust settled, trust was slowly rewon, and business began to take off — COVID 19 swamped the world in 2019. That brought, according to Shupe, "some huge issues with the supply chain. We have factories and we have supply chain people — like my main beanie supplier — that are still on lockdown. But overall, we're carrying on."
Carrying on because of the confluence of passion, purpose, and expertise. Shupe previously consulted for outdoor gear company Cabela's, Spyder, and women's outdoor brand Stonewear — the former two of which also fell victim to the financial woes of the mid-2010s. But "From the first time that I wore Merino socks," she says, "I knew it was going to be a huge part of my life. I have a textile degree, and that degree really helps me work intensely with wool. I've gone through the entire process, the whole process from sheep to shelf. I've been involved in the shearing, the picking, the carting — all of that."
Shupe "truly believe[s] Merino wool's been the best fabric for 100 years, and it will continue to be the best fabric. I'm just so passionate about wool, and working with wool in everything that I have done."
That kind of passion is "one of the pillars that drives our company: mindset over skillset," says Shupe. "So, we team with people who love the brand, and we know that passion and grit outperform rote skills. Like our mission, we believe in less — but better. We rely on fewer partners, but of higher quality."
Shupe says, "No matter how you look at it, purpose is what drives people. As humans, we need purpose. So, when you offer a workplace with purpose, you have more engaged and fulfilled employees, which really drives retention. And when you have strong retention and very motivated employees, then you're not wasting time and money retraining because of staff changeover. And studies have also shown that you have good and stronger consumer retention as well."
Make of this what you will: Ibex's team is about 95 percent women. "We take pride in that," says Shupe.
"And we get every employee to be part of that process of building our mission and our values and our pillars," Shupe says. And because of that, obviously, our employee engagement is high because they're a part of the team."
Rebranding sheep
Now, contrary to popular opinion, sheep are in fact quite different from one another. And, like the sheep on which their business relies, the Ibex team, Lead With We teams is truly unique:
Smart. They're particularly adept at understanding each other's feelings and needs.
Gregarious: They form strong bonds with each other, and prefer to stay close to others in their flock.
Moveable: They are easily motivated to act as a group when it serves the collective interest. They are willing to follow a leader they trust, with all members going in the same general direction without clashing.
"So, as the GM and the leader of Ibex," Shupe says, "I guess at the end of the day, yes, I have the final say, and I have to make the end decision — but I want to hear everybody's expertise and their feedback and what they feel and what they're passionate about before I make that decision. So, everyone gets to be a part of shaping who Ibex is."
Pinking shears
Essential to the brand's DNA is Merino wool. It was originally developed in Spain in the 13th and 14th centuries, when native Spanish (possibly via North African) sheep were bred with another strain, likely from England. This merger produced the finest grade wool humans had yet encountered. Among the thousand different breeds of sheep in the world, the Merino's wool is still one of the finest — more than three times finer than human hair.
The sheep were so prized that before the 18th century, the crime of exporting Merinos from Spain brought death. In the late 18th century, though, the first Merinos were imported to Australia, during the same period when England was shipping off its criminals to the same backwater outpost.
Today, 80 percent of Merino wool derives from Australia, which is among the world's top three leading wool producers.
People have likely worn wool for its utility for thousands of years. It's warm and moisture-wicking, it blocks excessive sun, and it's renewable. Coco Chanel, Christian Dior, Yves Saint Laurent, and Karl Lagerfeld evolved the textile off the backs of nomads and onto the fashion runway. Today, you're equally likely to see it in sophisticated couture as in robust outdoor wear.
Either way, wool's chief benefit is functionality. "Merino is one of the best performance fibers on the market," Shupe says. "It's naturally a performance fiber, but it's also a heritage fabric that people have been wearing for hundreds of years." Even though it's remarkably biodegradable — in its pure form, it will disintegrate in about a year buried underground — people tend to hold on to it, and pass it on down the generations.
Of course, wool begins its journey on sheep. For humans to wear it, it must be shorn. "Shearing can be a beautiful process," Shupe says. But some aspects of its modern practice have come under much scrutiny over the past two decades.
"There haven't been a lot of changes in how wool has been processed for hundreds of years," Shupe notes. For the most part, "It's a pretty efficient system and with good natural processes."
But the issue of late is the practice of mulesing, once extremely common in Australia since the 1930s, but more recently on the decline. Critics decry it as a "a cruel mutilation of Merino lambs" that causes unnecessary pain and trauma for at least two weeks. Over the past decade, at least a hundred renowned fashion brands and textile companies have taken stands against mulesing. Abercrombie & Fitch. Ann Taylor. Columbia. Patagonia. H&M. Calvin Klein. Gucci. For Ibex's part, none of its sheep have ever been victims of mulesing. In fact, Shupe claims, "We never used wool from the farms that are not treating their animals right."
"I want to see every other Merino brand looking to Ibex and following our example," says Shupe. "There are a lot of brands out there that are taking a stance or saying, 'Oh, because wool is naturally regenerative, we're sustainable, we're doing the right thing.'"
"But I hope that we're leading the charge for ethical apparel, and that everyone sees that and follows us by example," she says.
"We're always going back to our suppliers to make sure that the treatment of our sheep is very fair and ethical, that they're well cared for," Shupe says. "And it all comes back to the natural and eco-conscious dyes and how they're treating and discarding their wastewater."
For example, Ibex's main supplier at the moment employs a five-stage water recycling and treatment plant that allows 85 percent of its wastewater to be either reused in the dyeing process or as gray water for agriculture, Shupe reports.
That dying process can be fraught with ecological and environmental challenges. Shupe has "taught and learned natural dying down in South America, working with artisans there, mostly because they don't have really great systems for discarding wastewater. So, I think that that passion has carried over with me to Ibex. In all of our suppliers, we're always looking at Oeko certified dyes or Bluesign certified materials.
Critical to Ibex's improvements on its own circular and regenerative processes is the innovation that continues apace. "When the product development team [headed by Shupe] is looking to develop products, we're thinking of them from the outlook of cradle to cradle. We look at our entire supply chain from the very start, all the way through again," says Shupe. "So even when I'm developing new textiles, sure, I will continue to do my 100 percent Merino, but I'm also asking, 'Is there a way for me to develop a new textile with the best that nature has to offer, and the best bet of human innovation, to make a more durable, long-lasting textile that's going to end up being a heritage product?'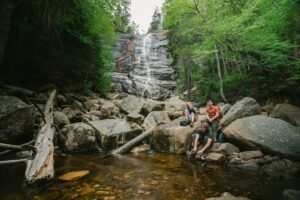 Don't pull the wool over consumers' eyes
In its new iteration, Ibex has "definitely been trying to define what we're doing and where we want to go," Shupe recounts. "When we first launched, it was direct to consumer and we were really just getting our footing at that DTC business, and trying to figure out where we would go from there."
The brand's reengineering relied heavily on consumer feedback — that community architecture that attracted Hazen. One key information source was the 5,000-member strong Ibex Insiders Group on Facebook that Shupe started. It was through Shupe and co.'s extensive discussions with brand loyalists that the company "decided to do boutique co-selling, meaning that we're going to be in just some small boutique shops around the country. It's important for us to do some wholesale partnerships with smaller boutique shops because our textiles are just better than all of the competition," Shupe says. And the best way of "telling that story" is for customers to touch the product, try it on.
Beyond quality products and ethical and moral leadership is full transparency wherever possible. "We are, as a company," says Shupe, "always just really mindful of that, and we're always thinking through ways we can, in our supply chain and in our office and in our environment, make a difference. But I don't think we do anything outstandingly special — because everyone should be doing that."
Either we're all in this together — or we all fail, together.
Says Shupe: "Everyone needs to be thinking about their actions and what they can do." Ibex today is headquartered in Colorado, out of a free passive solar house that's also net-zero VOC (volatile organic compounds including a variety of chemical gases emitted from solid objects or liquids, whose pollution is most dangerous indoors).
"In our site supply chain, we are certified climate neutral, so our main textile supplier has just switched over to solar. Every year, we're taking an audit and looking at how we can lower our footprint," Shupe says. "And we're obviously addressing wastewater treatment and natural dyes through Bluesign certified textiles."
Bluesign is an independent, third-party tracer of a textile's route along the manufacturing process, making improvements at every stage from factory floor to finished product.
Ibex also recently joined the Plastic Impact Alliance. The PIA was founded in early 2019 as a coalition of outdoor industry companies committed to eliminating single-use plastic from their businesses. "For Fall '21 we have taken plastic out of all of our packaging," Shupe says, "Which is great. I don't know how many plastic bags [we were using]. As a product person, the plastic just piles up … and now I'm not crazy."
Like its predecessor, Ibex 1.0, the new Ibex also belongs to the Conservation Alliance, which engages businesses to fund and partner with organizations to protect wild places for their habitat and recreational values.
Is Ibex's storytelling hitting its mark? "I think we're still working on cutting through," Shupe admits. "And we're still working on what exactly the message is. We have values and … this mission, and we've written out our pillars and we're living by those pillars and really working to be a purposeful brand — but it's really hard to convey that to our consumers. I think in trying to figure out how to tell and how to message every day, a lot of it just comes from integrity and just trying to do the best job possible," says Shupe. "Then sharing that message rather than being just a kitschy campaign. We want to continue to just share with integrity."
If you'd like to dive deeper with more purpose-led companies like Ibex, check out the Lead with We podcast here, so that you too can build a company that transforms consumer behavior and our future.