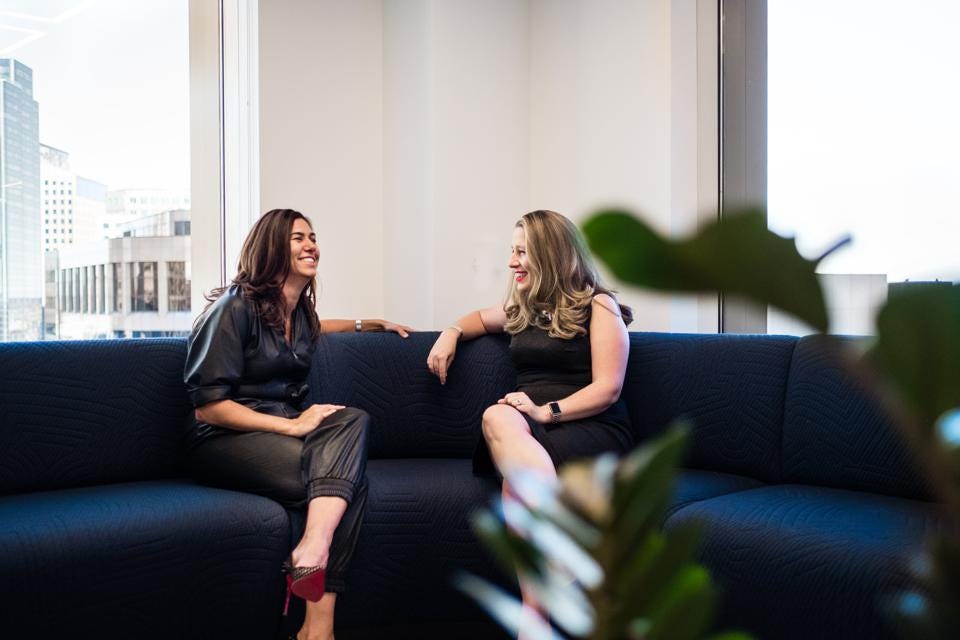 Purpose At Work: How Mendoza Ventures Injects A Diversity-Purpose Along With Millions In Startup And Growth Cash
Senofer Mendoza is an investor and GP at Mendoza Ventures of Boston, a hands-on, seed-, early-, and growth-stage FinTech, AI, and cybersecurity venture capital firm she founded with her husband, Adrian Mendoza, in 2016. The partners' purpose is to help founders and startup CEOs — the more diverse, the better — to expand their reach and impact as they embark on the perilous road of entrepreneurship and growth.
The couple wanted to go beyond "the traditional VC experience of, 'Here's your check and please go and multiply it and I'll see you at the board meeting— and please try to look profitable by then,'" Senofer Mendoza tells We First.
With their launch, the prior operators and veterans of the Boston start-up ecosystem broke a couple of other too-long traditions of venture funds with a diversity-centered purpose and practice. Mendoza Ventures is women-owned and the first LatinX-owned venture fund on the East Coast.
"My cofounder is Mexican-American and I'm a woman," Mendoza says. "Every general partner at our firm is a minority or a female. That instantly differentiated us in the market, I would say, much more than we thought it would when we started. And so, [diversity's] part of the core of who we are. Our core values as a company are to be a family, be inclusive, and be profitable! So, they're each equally important."
Its small, targeted portfolio allows Mendoza Ventures to specialize in an actively managed approach to "location agnostic" VC, in areas where it has deep domain expertise — and with diversity as a critical factor (in addition to the standard early revenue, clear value proposition, and effective due diligence model). About three-quarters of its 12–15 company portfolio consists of start-ups led by immigrants, people of color, and women, Mendoza reports.
"We're on our second fund now, a $10 million fund that we've oversubscribed. And we're just going to market with fund three," Mendoza says. That's an impressive fundraise in a market albeit overflowing with cash but "still not quite awash with cash for emerging, diverse managers, but we're working on that part."
Adventures in venture capital
Mendoza didn't originally aim for VC. "I was not the 7-year-old that wanted to work in finance when I grew up," she says. "I graduated undergrad in 2004 and came out of grad school in 2010" — in the aftermath of "the last global meltdown — designing four- and five-star hotels internationally. So, now our mindset is very much around, 'Is this a need to have or a nice to have? And do we really need to be in this business for 17 years before we IPO and turn a profit or — especially in financial technology where we're strongest — is there a path to exit sooner through an acquisition or something else?'"
Mendoza describes her fund this way: "We essentially took what we think are the best parts of private equity, which are a smaller portfolio, a more hands-on approach, and real integration with your investors. And the best parts of venture capital, which is cash and exits."
It wasn't always a smooth ride, Mendoza says. "We did everything that every startup founder does. We hired the wrong developers. I promise you; we hired the wrong marketers." The Mendozas quickly remedied those mistakes.
But even on the diversity purpose front, Mendoza told bizjournals.com last year that it's still learning. "We're one of the most diverse VC firms with one of the most diverse portfolios, but it's not that we're free of bias. We still have to do the work that everybody else has to do all the time to make sure that we're creating as much opportunity as we can."
For example, the Mendozas had been aware through the Boston tech ecosystem of the entrepreneur Brittany Greenfield: In fact, "we kept tabs on her" as the CEO and founder of Wabbi, a continuous security platform. "When she went out to raise, she came to us," says Mendoza, "which was amazing."
Early this November, Wabbi raised more than $2 million in an oversubscribed seed funding round led by Mendoza Ventures, along with Cisco Investments. Wabbi will use the capital to scale its team to accommodate growing customer demand.
Team-scaling, of course, means DI&E. For example, Mendoza says, developers tend to possess "a skill set that isn't sourced from a diverse group of people … a lot of [Greenfield's] team was male, and a lot of her team was White … she sent me a picture of them together." The two laughed about the homogeneity, but both understood it as an opportunity to diversify. So, to start, Greenfield "age diversified her team by working with a wide spectrum, age-wise, of developers."
What's next for Wabbi? Same as for Mendoza Ventures: "As we grow, we want to be as representational as the population."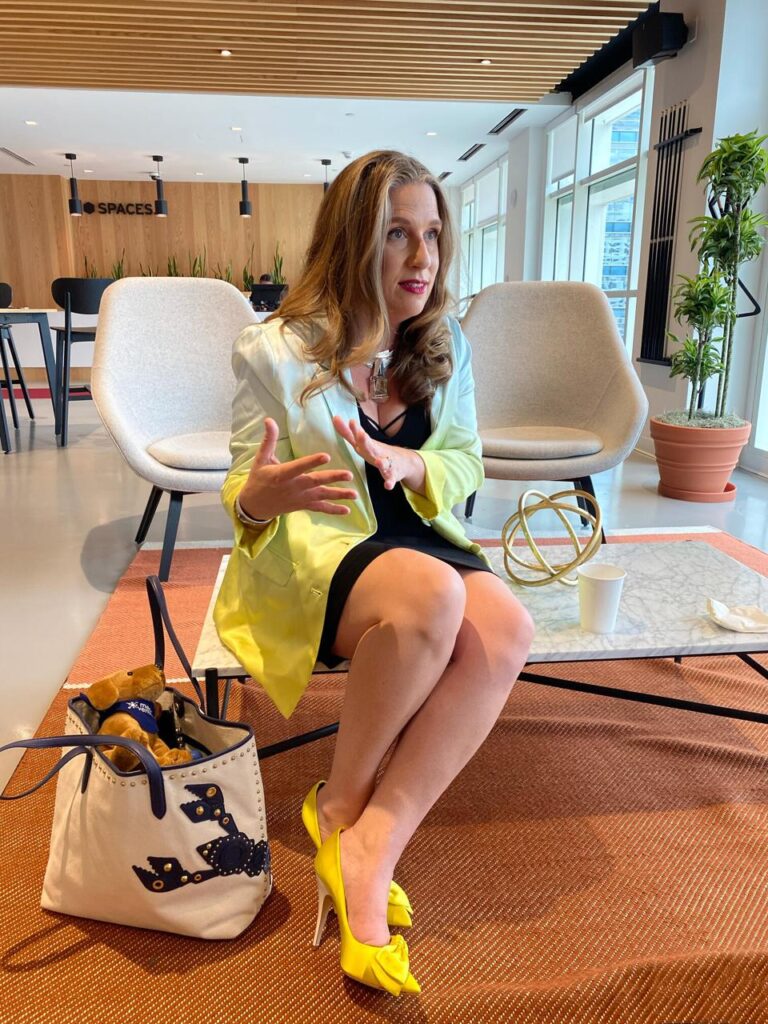 Venturing into optimal DI&E
It wasn't only because of the partners' deep knowledge of the industry and the relatively "low-hanging fruit" of VC over private equity — "there was no way that we were going to raise half a billion dollars in our first fund!" says Mendoza — that they chose their focus.
"There is such an incredible opportunity to do good with your money in FinTech," she says. "In a private equity example, if you're improving a mining operation, it's really hard to inject a massively inclusive model into that."
"A lot of the companies that we invest in, we're not only investing in a minority or a female founder but then, they are creating financial access across a new or different category," says Mendoza. "Or helping millennials and everyone younger than a millennial figure out how to make the most out of their finances so that they have a shot at retirement. There's such a potential there to be able to create access that, for us, it's a natural vertical."
"And so … We meet the startup where they are and we ask them to diversify from there, from the board on down through whoever's sweeping the floor, really," says Mendoza. Because "if you don't have diversity at each step in that chain, then there's nowhere for people to go. And so, it's not just about the check given to the startup, as important as that is — it's also about the ability for that startup to create financial inclusion in a capitalist economy."
Mendoza herself is "a product of financial inclusion," she says. "I went to a state school [U. of Massachusetts Amherst] and I went to a city school [Suffolk University] for graduate school and I couldn't have done it if I didn't have loans and all sorts of" other financial support, opportunities, and access.
Mendoza is clear, though: Supporting diverse startups "is not a charity investment" any more than financially supporting a minority student. "The facts are out that diverse teams financially outperform non-diverse teams. Indeed, the National Association of Investment Companies in the US regularly reports on studies that demonstrate minority business is poised to fuel the necessary growth of the US economy, as well as that diverse funds of all sizes deliver the same or better results for their investors.
It's one reason among many that Mendoza Ventures runs an effective "fellows program so that we're sourcing MBA students from diverse backgrounds, who are women or people of color," Mendoza explains. "We pull them into the firm. And instead of being under an associate or under an administrator, they're partnered with a GP for their entire semester. So, they help write memos, they sit on the investment committee with us, they contribute to the overall fabric of the firm in a meaningful way."
Venturing upon maximal collaboration
Sooner or later, according to Mendoza, a diverse board, set of founders, or the whole team is going to find itself in an uncomfortable conversation. Inevitably, someone will say something that offends someone else. And those companies that are likely to survive and grow are those that don't shy away from the discomfort. They welcome such opportunities to communicate, clarify, and ultimately come to a consensus on key matters such as company purpose, goals, and expectations.
That requires a modern Lead With We mindset that can marshal a crowd of individuals into a powerful unit wherein all constituents share the burdens and opportunities of the business, even as they express their own unique selves within the cultural architecture.
"It shows us an ability of that founder to really get out of their own head and get other people on board with their idea," Mendoza summarizes. "There's no science behind this part of it but that is the secret sauce that I've seen after seeing hundreds, thousands at this point, of startup companies. When people are able to assemble a diverse team around them, they're able to inspire someone with a radically different background to get on their team."
Of course, the respect, influence, and collaboration have to work both ways — all ways — among the team — which will likely include as much listening as insisting.
"And when you have that skill set," says Mendoza, "you can grow a company to a thousand people or more and still inspire them to your cause. Whereas, I think, the typical startup example is a couple of engineers have an idea. And if you build the perfect product in the forest and no one ever uses it, was it really the perfect product?"
Follow me on Twitter or LinkedIn. Check out my website or some of my other work here.