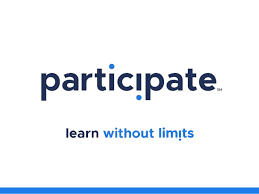 Purpose At Work: How Participate Learning Fosters Diversity and Inclusion
Written By
February 12, 2020
Companies that embrace their stakeholders' differences as strengths create high performing teams. Indeed, the Boston Consulting Group reports that teams with above-average diversity scores are almost 20% more innovative in revenue. This makes sense. The more perspectives you have at the table, the better prepared you'll be for ensuring you've considered all strategic options. You'll also be ready to avoid unforeseen risks that you might not have thought of.
Diversity, inclusion and cultural understanding aren't something you can build overnight. They necessitate vertically integrated cultural alignment, from founders to followers.
Participate Learning is an excellent example of a company that's weaving diversity, inclusion and cultural understanding throughout its value chain. The for-profit organization works with schools to bring a global perspective to student curriculum.
Participate Learning's mission is "to ensure equitable and inclusive access to a globally focused education." Their core business is built on cultivating diversity and curiosity of different cultures. The award winning B Corp connects K-12 schools with Spanish and Mandarin teachers from around the world. Not only does this nurture empathy in the student body, it also prepares them with skills that will last a lifetime and participating schools report higher test scores. The showcase improved educator retention and facility with attracting diverse talent. Participate Learning's leadership offers insights into how to cultivate a thriving corporate culture.
Here are top tips from Participate Learning on how to foster diversity and inclusion:
Start with leadership:
Employees are the core of any company. When your team members feel included they produce higher quality work. Recent research found that inclusive leadership styles improve employee performance by 17 percent. It also increased collaboration by 20 percent and 29 percent, respectively. In other words, your leadership team needs to be the ribbon bearer of implementing your purposeful initiatives.
Over 30 years ago, Participate Learning was created to "celebrate and promote the value of international perspectives in U.S. education. Those founding principles shape the company's leadership objectives to this day."
The takeaway here is that it's the responsibility of the board and C-suite to make clear decisions that encourage diversity and inclusion. This means ensuring all stakeholders feel welcome and comfortable. This goes for the entire value chain, from employees to marketing to internal communication protocol. 
Offer opportunities for people from diverse backgrounds:
Encourage people from a myriad of backgrounds to join your stakeholder community. For many companies, diversity is largely correlated with hiring decisions. To create a more diverse community, hire people from different genders, religions and nationalities.
Participate Learning's Ambassador Program recruits teachers from over 30 countries to teach children in U.S. schools. They provide Visa sponsorship and facilitate job placement at schools within the network. By opening the door for people from around the world to live and work in America, Participate is able to attract top talent. In turn, business opportunities open with schools looking for unique language immersion curriculum.
The lesson is that creating opportunities for people from diverse backgrounds improves talent acquisition and retention.
Build community:
Community is built around trust, shared goals, respect and common interests. When all team members are respected for their talents and viewpoints they feel valued and heard. When these principles are honored in a team work setting, you start to build community.
Participate Learning's Bilingual Program improves on standard language classes. It connects students with native foreign language speakers from around the world. This puts teachers in a mentorship position for the students. The impact-driven company also offers the Global Program. That initiative focuses on teaching students about international issues and global perspectives. By weaving language, social interactions and intellectual concepts into the curriculum, Participate fosters community around culture.
The takeaway here is that it's important to create a social infrastructure that encourages interaction. Build a culture that holds space for open communication and shared values. Connecting around common values strengthens employee networks and scales your consumer network.
It takes work to build a culture of diversity, inclusion and cultural understanding. You must integrate policies and values throughout your company. Ensure your leadership communicates with employees, investors, consumers and media about accepting and supporting differences. Open doors for people who wouldn't typically have access to opportunities in your industry. Build community around your diversity and inclusion initiatives to improve performance and your talent pipeline. You'll also join a larger group of purposeful leaders working towards a more accepting, connected and unified global community.