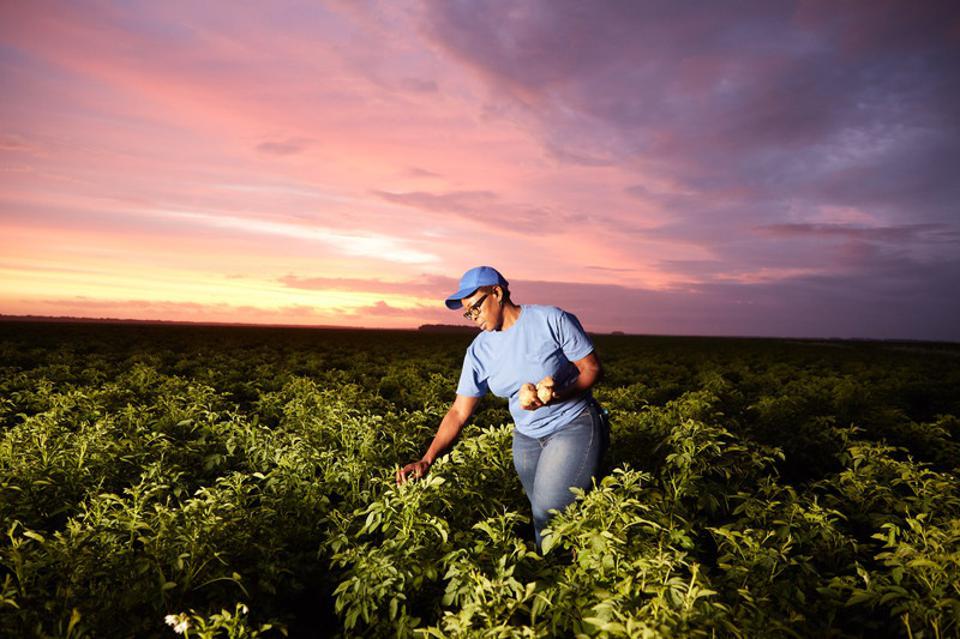 Purpose At Work: How PepsiCo Expands Growth Boundaries Even As It Operates 'Within Planetary Boundaries'
More than a billion times a day in more than 200 countries and territories around the world, someone opens a PepsiCo product—in many cases adapted to local tastes and ingredients. Catapulted by a strong growth mindset and an existing food and beverage portfolio of household brands like Frito-Lay, Gatorade, Pepsi-Cola, Quaker, and SodaStream – including 23 brands that generate more than $1 billion in estimated annual retail sales – the conglomerate reported some $70 billion in net revenue last year.
But all that's entirely dependent on a delicate and fraying ecosystem—human, economic, and of course, environmental. In fact, according to PepsiCo Chairman and CEO Ramon Laguarta, the climate emergency and interrelated challenges "not only threaten the health of our planet and communities, but they also present challenges for our business."
That's because PepsiCo sources its crops from more than 7 million acres of farmland in 60 different countries—its roots go deep and wide in the global food system. At the same time, as across the whole business landscape, its consumers are increasingly demanding more sustainable products made with minimal impact on the environment.
So, the company has been learning to "operate within planetary boundaries," its leadership repeats like a mantra, and that thinking has become the driving force behind all its ESG efforts—especially the all-important E.
For example, last month, the Purchase, New York-based behemoth announced its latest goal to help 50 million people gain access to nutritious foods by 2030, based on a baseline set in 2020. It plans to achieve this through its Food for Good food security program and the expansion of its affordable nutrition offerings via its ambitious PepsiCo Positive (pep+) initiative: "Charting a new course to drive positive action for the planet and people."
This new goal adds to PepsiCo's recently announced support for the Zero Hunger Private Sector Pledge, for which it joined 41 other companies and funds pledging $345 million in 34 countries—with $100 million committed by PepsiCo alone (in regenerative agriculture and food security initiatives by 2030, including training farmers and fortifying agricultural production to increase crop yields and help ensure a more resilient food supply).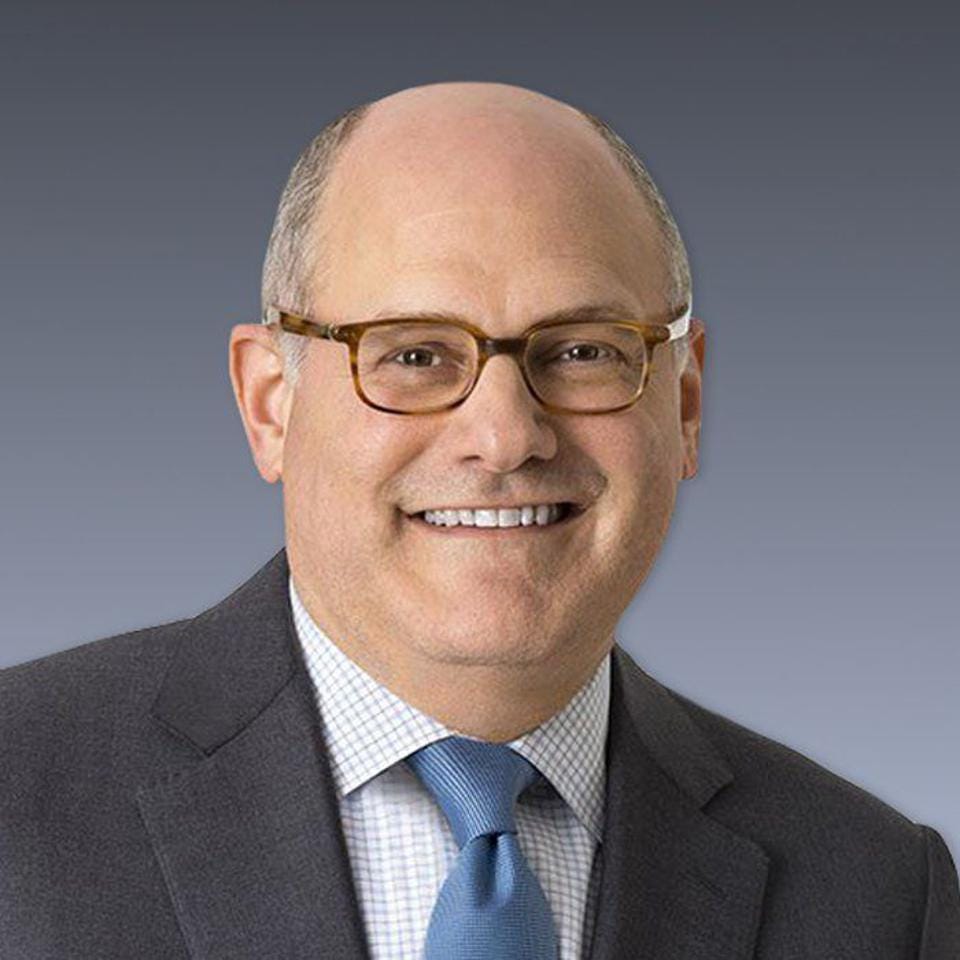 Jon Banner, who in May 2014 assumed the position of Global Communications EVP for PepsiCo, tells We First, "In order to enable our growth we have to be purpose-driven, and purpose has to be part of the business strategy. We devised this winning-with-purpose framework in an effort to become faster, stronger, and better," he says.
"Faster is about accelerating growth and investing to accelerate growth. Stronger is about building the capabilities and investing in digital tools and resources to become more agile, and stronger as a company, which would also accelerate growth."
Banner leads PepsiCo's communications across all business units and global sectors, and reports directly to Chief Corporate Affairs Officer Roberto Azevedo. In September 2017, he also took over as president of the PepsiCo Foundation, the company's philanthropic arm, which since JFK was president, has been building a legacy of investing heavily in community impact on six continents—focused recently on the company's sustainability agenda.
Rewriting the recipe for impact
Banner has reimagined and reengineered the Foundation's role in advancing a more sustainable food system through partnerships and philanthropic investments. The collaborators aim to alleviate hunger, responsibly manage water and waste, and support Diversity, Inclusion, and Equity initiatives, with a special interest in installing and supporting women change agents.
And in his communications role, Banner concentrates on recreating the narrative both for PepsiCo and the business world in general. "We've moved away over recent years from simple storytelling to really story doing. We want to drive actions across a number of initiatives, including living [PepsiCo's core] behaviors, including our sustainability agenda. We want to make visible progress," he says.
"So, we want to story tell and story do around our actions. Look at what we're doing to drive regenerative agriculture. Look at what our brands are doing to support football, or soccer in communities and developing markets by building pitches made out of snack bags" through the Lay's Replay program, says Banner. "Look what our Stacy's snack business is doing to support female-owned businesses" through the Stacy's Rise Project.
This narrative evolution from "tell" to "do" represents, according to Banner, a fundamental "shift in how we tell our stories across internal, external, and the Foundation. We have to move away from the idea of press releases, and making tent pole moments the big shiny object, to really driving an always-on, aggressive, proactive, narrative-driven plan to explain what we're doing and the progress we're making against it."
The people behind the products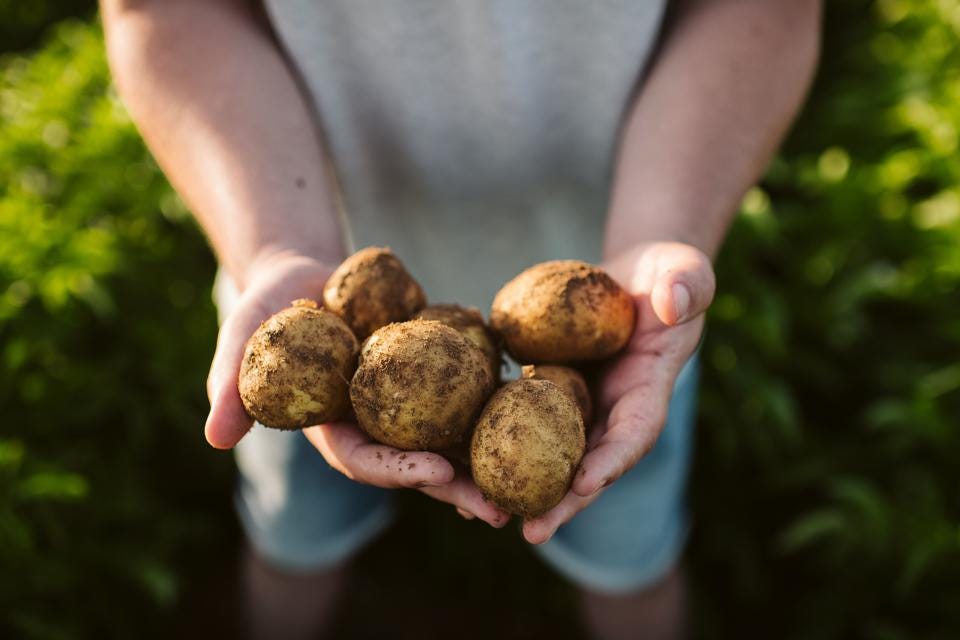 Who's that "We?" PepsiCo employs about 300,000 associates worldwide in its brands such as Aquafina, Lipton ready-to-drink tea, Doritos, Cheetos, Ruffles, and bubly. And the wellness of their local environments became paramount with the advent of COVID-19. The enterprises' number one priority over the past nearly two years has been the safety of all those frontline workers "who make, move, and sell our products," says Banner.
"We spent close to a billion dollars last year in COVID protection for our frontline associates."
The enterprises' global crew – from CEO in Westchester to plant manager in Pakistan to driver in Poland – are all trained and encouraged to practice an "act-as-owner" mentality: Everyone collectively "co-owns" the company. It's the "PepsiCo Way" for associates to act with integrity in all aspects of their job—and integrity means responsibility for others and the world at large.
When a global pandemic hits, everyone from Board on down takes responsibility for each other: For the We—not only "Me." And that includes consumers and non-consumers alike.
When facing racial injustice in society, everyone is supposed to step up. After the murder of George Floyd in summer 2020, says Banner, "We developed a pretty aggressive plan across three pillars for our racial equality journey: increasing representation within the company; increasing business with diverse suppliers, Black-owned businesses, and Black- and Hispanic-owned media; and providing relief to the communities in the form of either aid to small businesses, or scholarships to community colleges for Black and Hispanic community members." PepsiCo even offers the most promising employee scholars full rides to get Bachelor's degrees.
Why? Says Banner, the "real ROI" in fostering such a diverse and supportive internal culture derives from the extent to which the associate demographics "represent our consumer base. And that's not just because we need to understand them as we become more consumer-centric and our brands appeal more to our consumers. Being representative of the society where we're doing business is critically important to us. We have to understand them as consumers and associates. So, that drives innovation, that drives marketing, that drives all the things that a company has to do to be a successful enterprise."
Which ties back to the narrative Banner leads. "When you see consumers who understand what PepsiCo's role is in the community," he says, "that cements them as a fan, a consumer [with] an emotional connection to the brands."
So, with increasing urgency pushing the climate emergency to the brink – and increasing consumer scrutiny and shifting brand allegiance challenging the business growth trajectory – says Banner, leadership stepped up with more than hollow greenwashing, but "really lived the PepsiCo Way. We announced elements of our now—PepsiCo Positive transformation with sustainability at the center. We announced a net-zero goal by 2040. We announced millions of acres of transitioning to regenerative agriculture. We announced a net water positive goal in water-stressed communities where we operate and announced a plastic reduction target."
Making sustainability a meal, not a snack
"And so," says Banner, "the consumer expectation on enterprises is increasing. And as those expectations increase, we need to demonstrate what we're doing, whether that's about driving racial equity, diversity, and inclusion, or it's about sustainability and driving a net zero company—or any of the other parts of our PepsiCo Positive journey."
How does PepsiCo measure success on those metrics? Growth? Impact? Says Banner, "I think you see that in the ability to attract and retain the right talent, the ability to reach consumers in a more deliberate way, and I think the passion that consumers will have for your brands because of the actions you're taking."
Again, the keystone to all its "Lead With We" actions is PepsiCo's environmental commitments, Banner reports. He took it as a great sign that business leaders received a "warm reception" at the UN Glasgow Climate Change Conference (COP26) this fall. "It wasn't just that PepsiCo was there," he says, "but it was that business had shown up, the business community had shown up en masse. And I think, by and large – from several different highly influential people that I spoke to – that was treated as a very welcome sign. One person said that it was almost akin to the Marines arriving."
The business world "as owner" of the problems it contributed to or caused—what a potentially powerful concept.
And just in time. Says Banner, "The realization is that unless business is willing to lean in, that we're really not going to be able to get there. When you look at the supply chain of PepsiCo, or any of the other companies that were on the ground at COP, there's a large footprint that we control. And if we're willing to commit the resources, and the energy, and be aggressive in trying to reach our goals, we'll provide a tailwind to the governments to make commitments, and to drive their agenda."
But I'd be remiss if I didn't mention PepsiCo has borne decades of criticism by environmentalists for negative impacts related to various agricultural endeavors in its supply chain, including palm oil-related deforestation and pesticide use—and wasting water resources. And, of course, it's packaging: PepsiCo along with other global food and beverage companies like Coca-Cola and Nestle, have repeatedly ranked near the top among the worst of global plastic pollution offenders. Skeptics question whether its public comments regarding its commitment to minimizing impact have included enough transparency—and enough evidence of turning things around.
Perhaps His Royal Highness, Prince Charles can address their concerns: During the conference, PepsiCo became, along with Amazon, Salesforce, Bank of America, Unilever, Credit Suisse, and HP one of the 45 corporate recipients of the inaugural 2021 Terra Carta Seal, which recognizes global companies leading the clean energy revolution. Spearheaded by Prince Charles' Sustainable Markets Initiatives, the award is bestowed on private sector companies that are driving innovation and demonstrating their commitment to, and momentum towards, the creation of genuinely sustainable markets.
Enterprises of all sizes, both B2B and B2C, have much important work ahead of them to win, restore and maintain employee, investor, and consumer goodwill, even as climate and environmental timelines contract. But as the weight of stakeholder sentiment shifts towards regenerative brands and market forces reorient to reward companies like PepsiCo that are responding at speed and scale, the transformative possibilities for business, our planet and the future become truly inspiring.
Follow me on Twitter or LinkedIn. Check out my website or some of my other work here.