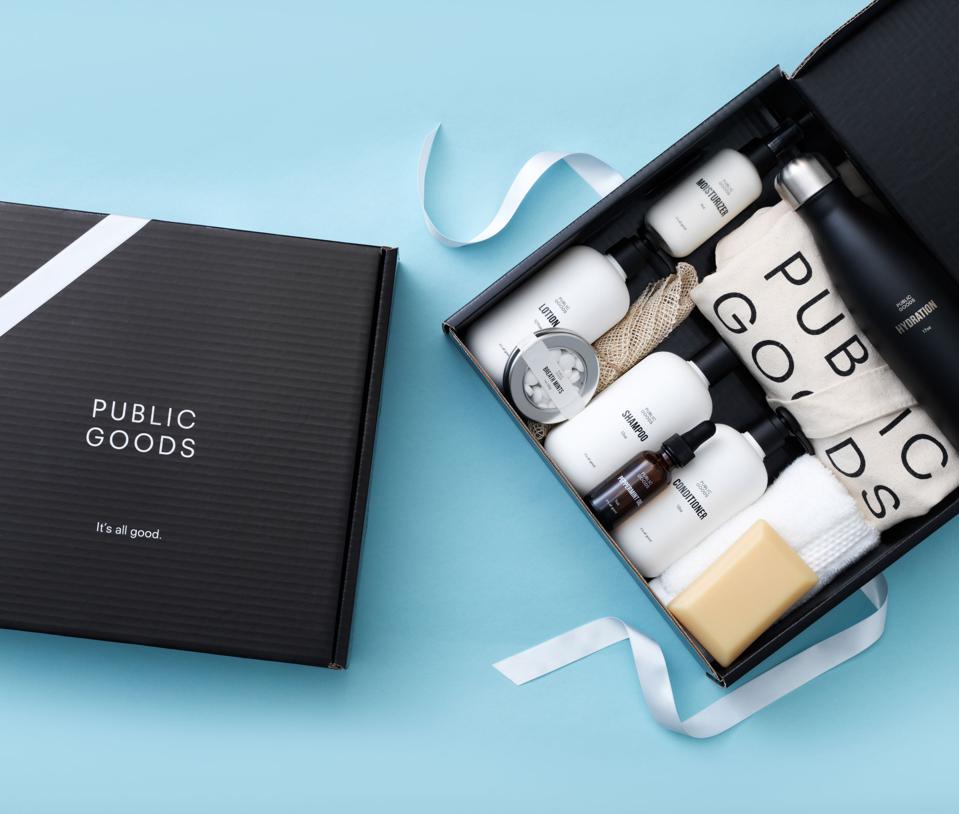 Purpose At Work: How Public Goods Aims To Build An Iconic Brand For All Things Sustainable
Public Goods is an e-commerce website founded in 2017 by Morgan Hirsh, CEO, with Michael Ferchak, C0-Founder & Head of Product Development. It's a Lead With We brand extraordinaire not only because it specializes in sustainable, organic, climate-friendly, and healthy personal care, household, grocery, vitamins, supplements, and pet product offerings. But because of its outsized sense of responsibility for making the world a better place, and willingness to transparently report on its progress in doing so.
In 2003, co-founder Hirsh was "adventuring" in Shanghai, learning the language, and intending to launch Green Cab, a fleet of electric taxis featuring rooftop ads from exclusively environmentally-friendly companies with a foothold in the forward-thinking city. At a Shanghai bar, he met Ferchak, an electrical engineer by training, and, sharing a passion for purposeful business, they became fast friends.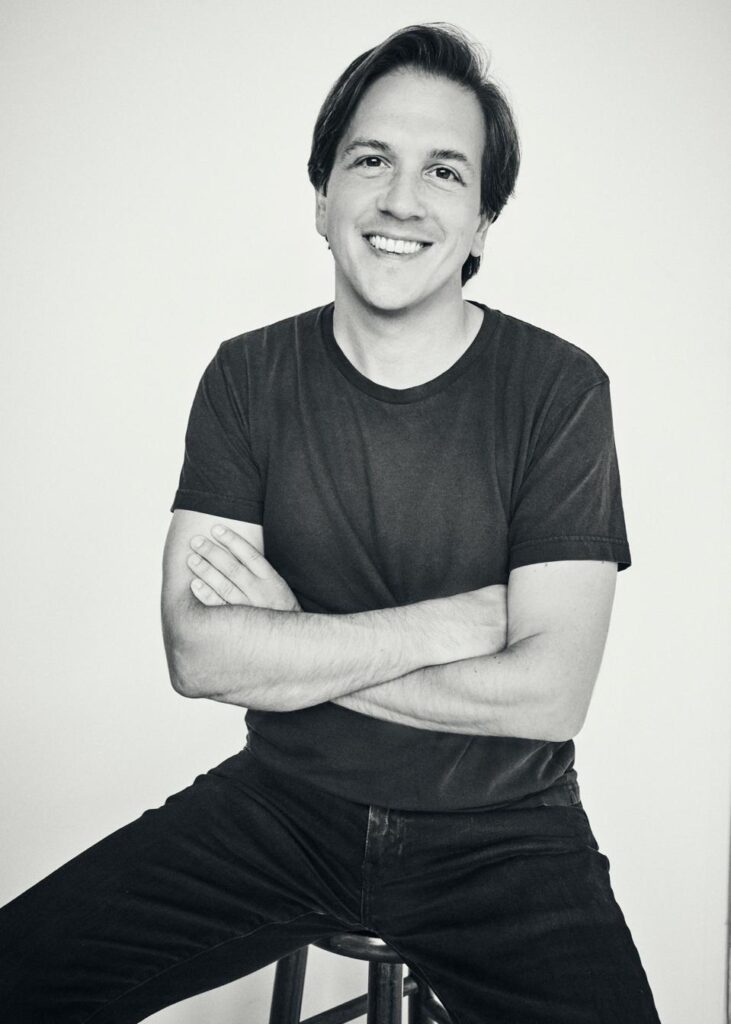 Hirsh got sidetracked from Shanghai when he took over Fullum & Holt, his family's century-old, suddenly flagging manufacturing business in Montreal. Founded in 1897, F&H supplied top-shelf leather goods to J. Crew, Barneys, Nordstrom, and Walmart, among others. Despite Herculean efforts, Hirsh was unable to staunch the flow of
customers and contracts to China and India, and the business dissolved in 2014.
So, Hirsh moved to New York City and with his old friend Ferchak founded Public Goods. It stemmed from the same impetus of Green Cab: "Many of the toughest problems we face are the result of the products we choose to consume."
The company's purpose would be to help make healthier, more informed choices easy and accessible to a much wider swath of consumers.
After having failed to inspire interest, no less cash, through traditional pitch decks and warm investor introductions, Hirsh pitched the company in a two-minute Kickstarter video as "Amazon with a soul."
"And within thirty-eight days," Hirsh tells We First, "we had sold ten thousand memberships valued at about seven hundred thousand dollars." This was 30x its target raise. Inbound interest with major investments followed. In 2018, raised a $3,000,000 seed round from Day One Ventures, Listen Ventures, and Yes VC. Total funding to date is estimated to exceed $22 million. Consumer growth investor L. Catterton is its biggest outside investor today.
Public Goods launched with a small bathroom products line. "Our bathroom was like Amazon's books," says Hirsh. It then allowed its customers to steer its evolution. Once you have a core of customers, "All you have to do is ask them what they want to see next," says Hirsh. "And they tell you." In 2021, it launched about 80 new products in pursuit of becoming a one-stop-shop for healthy, sustainable products, and plans to far surpass that number this year. It has about 400 SKUs in its assortment.
Its annual revenue has about doubled every year.
Goods from good, for good
"You don't need to be a superhero to save the planet," goes one Public Goods company mantra. "We believe that together, our small choices can make a big impact."
Put simply, the company "does not make products that aren't good for people and the planet." Sometimes this means white-labeling existing products, but more often Public Goods with its manufacturing partners and a crew of food scientists and chemists, etc. creates custom product reformulations that meet its strict sustainability, accessibility, and affordability standards.
One major way it does this is through its commitment to simple, minimalist packaging, "designed to look beautiful in your space, rather than stand out on a drug store shelf." It uses the most eco-friendly innovations whenever possible, from sugar cane bottles to recycled shipping boxes, to toxin-free ingredients.
Sometimes, as with its biodegradable trash bags, this means no packaging at all — just a sticker on the roll. Sometimes it means offering refills. Turns out, nobody was selling shampoo refills when Public Goods launched that offering — and it quickly became a bestseller.
Public Goods also carefully vets its supply chain partners, selecting only ethical vendors. Better-made, longer-lasting products with high-end, ethically sourced ingredients inherently make less waste and pollution. "We also find them more enjoyable to use."
Following the model of Amazon's Prime, Walmart's Sam's Club, and Costco, three of the world's largest retailers, Public Goods instituted a membership model. A fee of $79 a year allows the company to offer the public hundreds of healthy, sustainable goods at direct-to-consumer prices, thus "taking the guesswork out of finding the best value" in the sustainable goods space. Says Hirsh, it's about "building one place to deliver people peace of mind."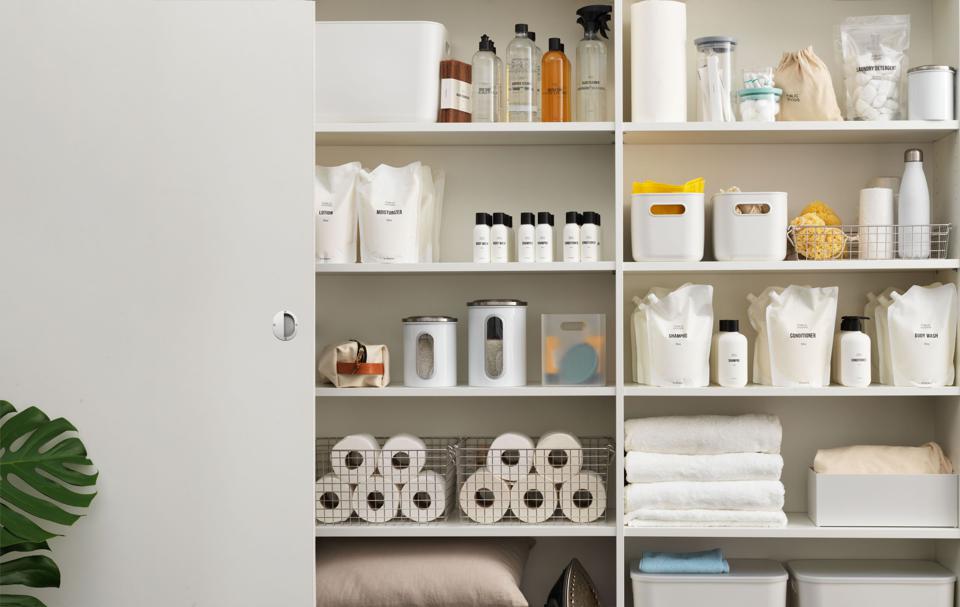 Sustainability transparency increases public trust
Of late, Public Goods' principal mission is to communicate progress on climate-friendly, healthy, and
cruelty-free products — and their impact on the world — on its website, blog, and eventual quarterly CSR reports. It's working with experts to define terms such as "climate-friendly" and even "healthy" using rigorous and measurable science-based standards and targets.
It's working to increase its sustainability outcomes and market position by evaluating product impacts, and engaging suppliers to drive positive change.
Public Goods aims to be able to certify all its beauty, personal, and household care products as cruelty-free as soon as practicable. In pursuit of that goal, one of its eight product developers is working with a team on animal welfare sourcing standards.
Along those lines, one of the company's most ambitious goals is to become "Forest Positive," which means that it will take direct and continuous action to promote responsible forest management and fight forest degradation and deforestation. All this while conserving nature, biodiversity, and the local communities that benefit from forest landscapes.
Between 2015 and 2020, the rate of deforestation was estimated at 10 million hectares per year. The area of primary forest worldwide has decreased by more than 80 million hectares since 1990, according to the US Food and Agriculture Organization.
This is alarming because deforestation is the second leading cause of climate change and the leading cause of biodiversity loss. A lot of that damage comes down to business-as-usual conducted by companies dependent on forest-related key commodities such as palm oil, soy, beef, and paper and pulp for products and/or packaging.
Public Goods joins Forest Positive ventures that already involve corporate giants such as Sainsbury's, Sodexo, Tesco, Walmart, Colgate-Palmolive, Danone, General Mills, Mars, Mondelez International, Nestle, PepsiCo, Unilever, Reckitt, and Procter and Gamble.
To further help counter this environmental catastrophe, Public Goods has planted hundreds of thousands of trees — one for every order placed. It sells "tree-free" toilet paper and paper towels. But Hirsh admits it's not always so simple to execute, no less communicate Forest Positive goals and decisions. The process of vetting, say, the relative sustainability of palm oil, is an "extremely involved, very complex process that is really more of a journey than anything else" — as opposed to a destination.
Simplification is the essence of good
At the core of everything Public Goods does is simplicity, Hirsh argues. It all started with his frustration with the whole CPG industry's sales and marketing practices. Do we really need five different sub-brands of whitening toothpaste from both Crest and Colgate, all masquerading as different, all packaged for maximum attention in the marketplace?
Public Goods doesn't spoil its consumers for choice. It sticks to the basics and leaves off the frills.
"All of this ugly design is unnecessary," says Hirsh. So, Public Goods said, "Let's strip it off. All of this assortment in shampoo" is superfluous. "We have one type of shampoo. Personal care is a huge category for us — hair care is a huge category for us — and we have two products."
The company decided to "get rid of all the unnecessary assortment and then that just carries through in the ethos of the brand: Let's get rid of all the unnecessary ingredients, let's get rid of all the unnecessary packaging. And I think that spirit of just taking out what's unnecessary is core to the brand. We leave you with what's essential."
Hirsh summarizes three key lessons he's learned from his years in the purposeful business space:
Build a healthy internal culture. Public Goods has doubled its staff in the last year. The team has always met on Mondays, whether in person or virtually, to share their thoughts, feelings, and experiences not only at work, but at home, with family, and in the world. Sometimes this sharing is "banal," says Hirsh, and sometimes deadly serious, as with recent COVID-related traumas. All of the sharing builds a "tight-knit" internal culture.
Set ambitious goals. Never rest on your laurels or worse yet, settle for falling short. In 2022, Public Goods intends to "make [its] membership more valuable," expand product assortment and digital footprint in pursuit of nothing less than "building an iconic brand."
Don't rest on sustainability — that's just every company's job. It's not going to be sustainability that builds Public Goods' iconic status. "I don't think that anybody is going to start a brand today that doesn't reflect today's values. And that's always been true." He points to Amazon's founding era as having all but set in stone the company's values. But now, "it's just that those cultural values have shifted. Anybody that's going to start a brand now is going to try to make their products healthy for people and the planet, and that's good. It's great. So, that's why for us, the fact that one of our values is that we're sustainable doesn't make us different. What's going to actually set us apart is that you can get everything you need at Public Goods."
If you'd like to dive deeper with more purpose-led companies like Public Goods, check out the Lead with We podcast here, so that you too can build a company that transforms consumer behavior and our future.
Follow me on Twitter or LinkedIn. Check out my website or some of my other work here.