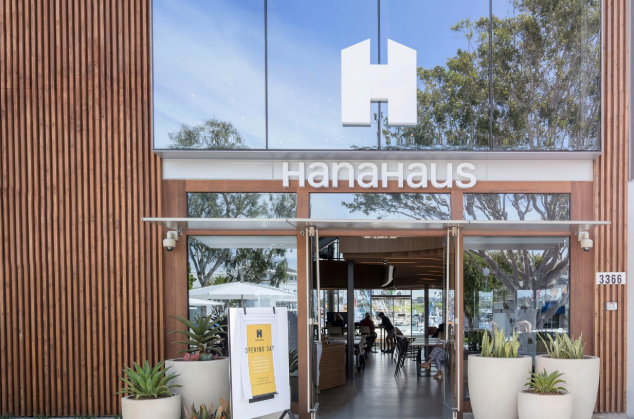 Purpose At Work: How SAP's HanaHaus Builds a Community of Purpose and Innovation
Transformative global change requires collaboration. When individuals and organizations unite around a common purpose, groundbreaking advancements can develop. These partnerships can lead to new business opportunities and drive critical impact at scale.

SAP's HanaHaus initiative is a great example of how to catalyze collaboration and spark transformation. Its new Newport Beach Innovation Center that opened on April 28th is part of a series of impact hubs to that end. It's designed to nurture entrepreneurs and companies that want to have a positive impact and directly address the Sustainable Development Goals.
HanaHaus opened its doors in Newport Beach "because the community is here," Daniel Zimmer, GM of the SoCal Innovation Center, said at its opening. "It's a community of tech companies and seasoned business people who have a sense of the future and are making investments for building that future together." Whether you are looking to connect with other like-minded entrepreneurs in a co-working space or interested in building community and innovation in-house, HanaHaus offers valuable insights into how large and purposeful corporations like SAP drive meaningful and measurable impact.

Here's how HanaHaus scales its community network and impact

Activate inclusion:
While co-working spaces offer individuals an opportunity to network with other professionals, they can be prohibitively expensive. HanaHaus distinguishes itself from other brands in the space by offering flexible and inclusive membership options. "If you bring together people with good ideas and money for good ideas, great things can happen. And that's what we're here for," Zimmer stated. Unlike other co-working hubs, HanaHaus also caters to short-term and transient workers. Visitors can rent work space for as low as $3 dollars per hour in the common areas. The co-working innovator also offers private offices, meeting rooms, and other facilities at varying price levels and leases.

"We want people during the day to use the co-working space and enjoy the good coffee. At night, the entire space is available for events, TED talks, meet-ups. We want this to be the path for innovation for Newport Beach, Orange County, and Southern California," states Ann Rosenberg, Senior Vice President of SAP Next-Gen. It's a powerful and tangible demonstration that gathering a diverse group of individuals and hosting events is essential to building an innovative community.

Unite around purpose:
SAP is encouraging organizations that share its drive to address the Sustainable Development Goals to join HanaHaus. This makes the co-working space more than an office. It makes it a hotbed of impact-driven business leaders. The proximity to like-minded talent creates opportunities for mutually beneficial purposeful partnerships."There's a rising trend in the world that we need to do good. But it's more than that. We must do good by uniting around the 17 Global Goals," Rosenberg explains. "So, the idea here is to use this space to matchmake people and resources around great ideas to achieve that."

By uniting around purpose you can create surprising partnerships and expand your social good initiatives, as well as your business opportunities. As Rosenburg explains, "the mission behind HanaHaus in Newport Beach is to build up a community that is really going to drive innovation -- innovation with a powerful purpose."
Embrace new possibilities:
Key to HanaHaus's success is its ability to bring together visionaries, technology innovators and organizations that have the resources to make real change. By surrounding users with other focused and driven professionals, unforeseen partnerships can be struck that open new opportunitiesandthesespontaneous interactions can lead to game-changing collaborations. As Lara Redmer, its business development manager, explains, HanaHaus exists to make "engineered serendipity" possible.

By investing in a community hub for purpose, innovation, and impact directed towards the Global Goals, HanaHaus is nurturing the next generation of purposeful business and community leaders. If you're in the Southern California region, HanaHaus frequently hosts open events that are powerful experiences in collaboration that leverage synergies and serendipity to accelerate and scale positive change.