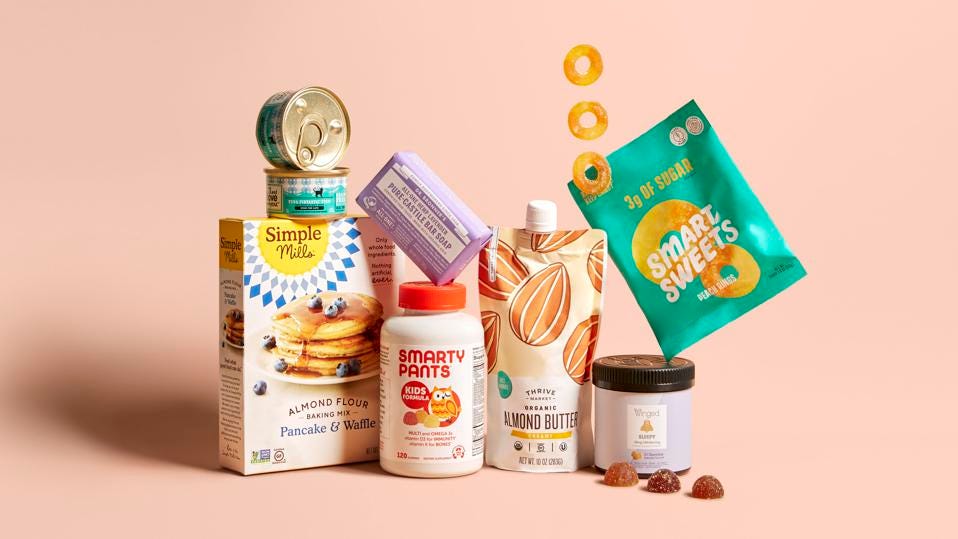 Purpose At Work: How Thrive Market Helps Customers, Communities And The Planet Thrive
A near 30-year veteran of the natural products industry, e-retailer Thrive Market's chief merchandising officer Jeremiah McElwee has deep experience in all stages of the business and supply chain, "from seed to shelf," he shared with We First.
A Lead With We exemplar Thrive Market, today the largest retailer of non-GMO foods in the U.S., not only offers more than 6,000 items on its site — it's leading its industry in eco-consciousness. Its goals, to be zero-waste certified in 2022, plastic neutral by 2023, and completely carbon negative by 2025, are ambitious but achievable, given its track record. In 2020, it became the largest online national grocer to earn B Corp certification.
Thrive Market is one of the first brands to launch regenerative organic products while focusing their operations to be zero waste as well. It has committed to policies such as "no-air-shipping" and 100 percent recyclable shipping materials, among many others.
It's socially responsible, too. A huge champion of the fair trade movement. And you can backtrack through any natural disaster over the past six years, and find Thrive helping one way or another, without seeking fanfare.
The California company aims to compete not only with Whole Foods, but with online juggernaut Amazon. The trust level in e-commerce that's steadily escalated, McElwee says, and "Thrive Market being a place where you can buy only the highest quality, best sourced, most ethical products" will make that happen.
A guy not thriving
McElwee tells We First that he grew up in Southern New Jersey — an avid surfer — with a single mom and not a lot of money. "I ended up living on the Standard American Diet, a lot of fast food, the cheapest calories we could get our hands on."
Subsequently, McElwee developed a number of peripheral health challenges, ultimately "self-diagnosing" irritable bowel syndrome and a Crohn's disease-like condition, about a generation before those diagnoses became as ubiquitous as they eventually did in mainstream medicine.
The suboptimal diets and inactive lifestyles of the western public have led to high rates of obesity, overweight, and diet-related chronic diseases, according to the medical experts and the U.S. government, including cardiovascular disease, hypertension, dyslipidemia, type 2 diabetes, osteoporosis — even certain types of cancer.
McElwee had resigned himself to remain unhealthy until attending UMASS Boston, where the "hardworking Jersey kid," in need of a job, found one at a local juice bar and health food store. Within months, he was hooked on natural foods — most of which he'd not encountered before on the pork roll, hoagie, and disco fry-centric Long Beach Island shore.
His boss was a leader in the natural foods movement. Anthony Harnett, who with his wife owned the company Bread and Circus in the New England area, had recently sold the company to Whole Foods Market and started another business called Harnett's Homeopathy and Body Care. Educating himself by extensive research and cross-referencing, as well as informally interviewing the heavy-traffic juice bar's customers, McElwee was also putting into practice the healthful eating habits he saw modeled at Harnett's.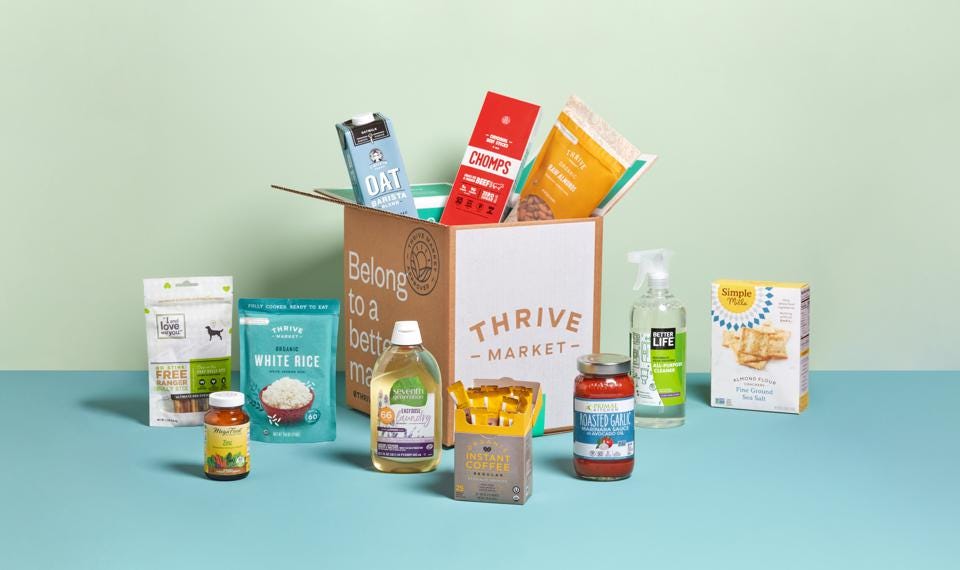 "And within about a year of these radical changes," he says, "I started seeing dramatic results, and started feeling energy from my food, started being "regular." He "was also seeing a lot of other people have these pretty radical health transformations from diet and lifestyle every day at the health food store."
"I ended up dropping out of college to just evangelize and continue doing this," McElwee says. "It was so transformative for me that I had to get the word out on whatever scale I could."
That attitude catapulted him to one of the country's health-food epicenters: Boulder, Colorado. He wound up opening the first Whole Foods store there — and stayed with the company for 16 years, ending up managing their private label brands and becoming executive global coordinator for the beauty, apparel & wellness categories. Along the way, he managed the Whole Foods & 365 private label brands.
Then came 2013, the best fiscal year to date in Whole Foods' 35-year history. Yet the company nearly collapsed in Q4, its stock plummeting after it missed on revenue and lowered guidance. Shake-ups ensued.
Thriving once again
"It was time to move on," McElwee says. During a "gap year" of consulting and soul-searching, he serendipitously met Nick Green and Gunnar Lovelace, two of the co-founders of Thrive. "They had "this idea of, 'How do we pick up the torch where Whole Foods kind of put it down, and broaden access to all Americans,'" McElwee says.
Lovelace and Green hired McElwee as a consultant. It was a 30-day contract. He stayed at their tiny apartments in LA. He quickly became part of the initial startup team of Thrive, where he curated Thrive's first catalog offering and developed the quality guidelines that still drive product purchasing today.
McElwee's grateful to be a player in the company's mission — "It's a gift" — to focus on democratizing access to healthful products for all Americans, which will "create a ripple effect on other problems for people, domestically and internationally."
Why isn't natural food more abundant? The "consumer culture" that began in the 1950s was the death knell for natural products, McElwee argues. "Because we wanted uniformity, we wanted the same experience always. And it also just led to a lot of corner-cutting and a lot of people trying to shave money off of the bottom line … And with that comes a lot of evils. Because you move farther away from 'as- nature-intended,' more towards convenience and speed" and ultimately, lack of access for many to high-quality natural and organic food. Thrive, says McElwee, is trying to right that wrong.
A thriving supply chain
For McElwee, it all starts with sourcing. From the start, Lovelace and Green gave McElwee "'carte blanche'" to be able to shape what we do in supply chains, and how we source, and how we avoid externalizing costs," he says.
The company was one of the first to adopt "the novel concept of being mindful throughout the entire supply chain, all the way back to the farms and the humans that are growing the food," he says.
Today, McElwee's team of 20 people "get this little twinge of pride every day because we talk to big brands that work with all our competitors, brick and mortar and online," he says. "And my team's constantly telling me, 'I asked the brand this question about their sourcing or about this ingredient. And they said no one's ever asked them that before!'"
"How is that possible?" McElwee asks.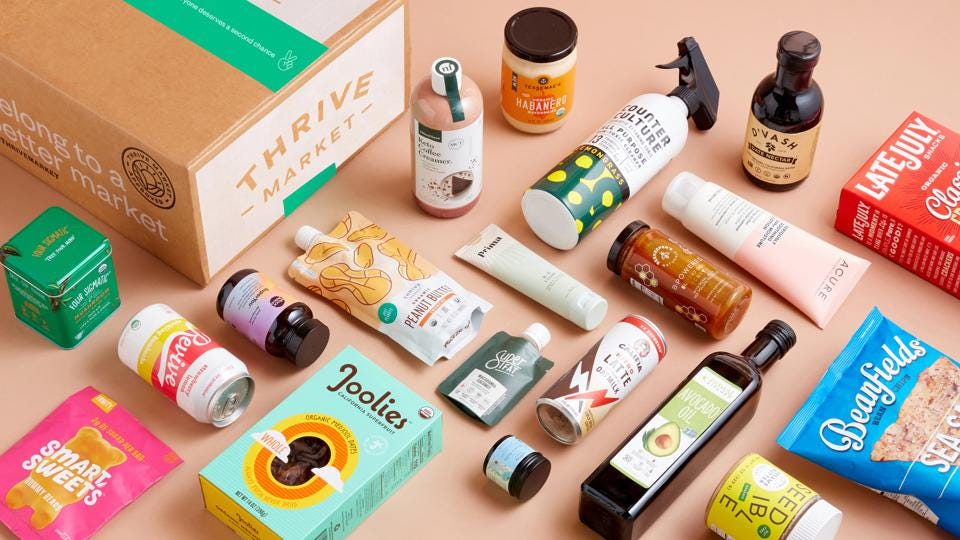 How to thrive in the Lead With We space
McElwee, who's counseled and shepherded several entrepreneurs into successful ventures, offers these three tips for those who want their businesses to show up more responsibly, ethically, and helpfully to society and the environment:
Stick to the core mission. At Thrive, "that means literally making healthy and sustainable living available and affordable to all Americans. That's the core mission. And with that comes the responsibility of not doing it in a way that does more damage or more harm than good along the way. Fundamentally, that core mission drives everything we do … the thoughtfulness around our waste impact, our environmental impact, our supply chain impacts, all of those other spokes that feed the hub. It's what we do, baked into what we do."
Don't stop at certifications. There's a lot of greenwashing and purpose-washing going on in business today. Be authentic. "Certifications should be the starting point. So, USDA Organic is still very meaningful, Regenerative Organic, very meaningful, Fair Trade — I am all fair for life. All very meaningful starting points. But the trick is what you do after that, building upon that and not resting on, 'Well, it's certified, so we're good."
Give back. Through its charitable arm, Thrive's donated more than $4 million toward sustainability causes since 2015 — "One year after year one, when we kind of knew we had something that was going to live, and we could do more." Members donate an average of 4 percent of their checkout or their annual spend to drive initiatives. "We use that charitable arm to literally step up whenever there's a natural disaster. Whether it's the fires that have happened in California, the recent Hurricane Ida … We've partnered to send trucks and food and water down to Louisiana … A lot of people think e-commerce businesses are this nameless, faceless entity that nobody knows. And we take a different approach, which is that radical localization — wherever we are, we're in your community. We want to help you, too."
If you'd like to dive deeper with more purpose-led companies like Thrive Market, check out the Lead with We podcast here, so that you too can build a company that transforms consumer behavior and our future.
Follow me on Twitter or LinkedIn. Check out my website or some of my other work here.