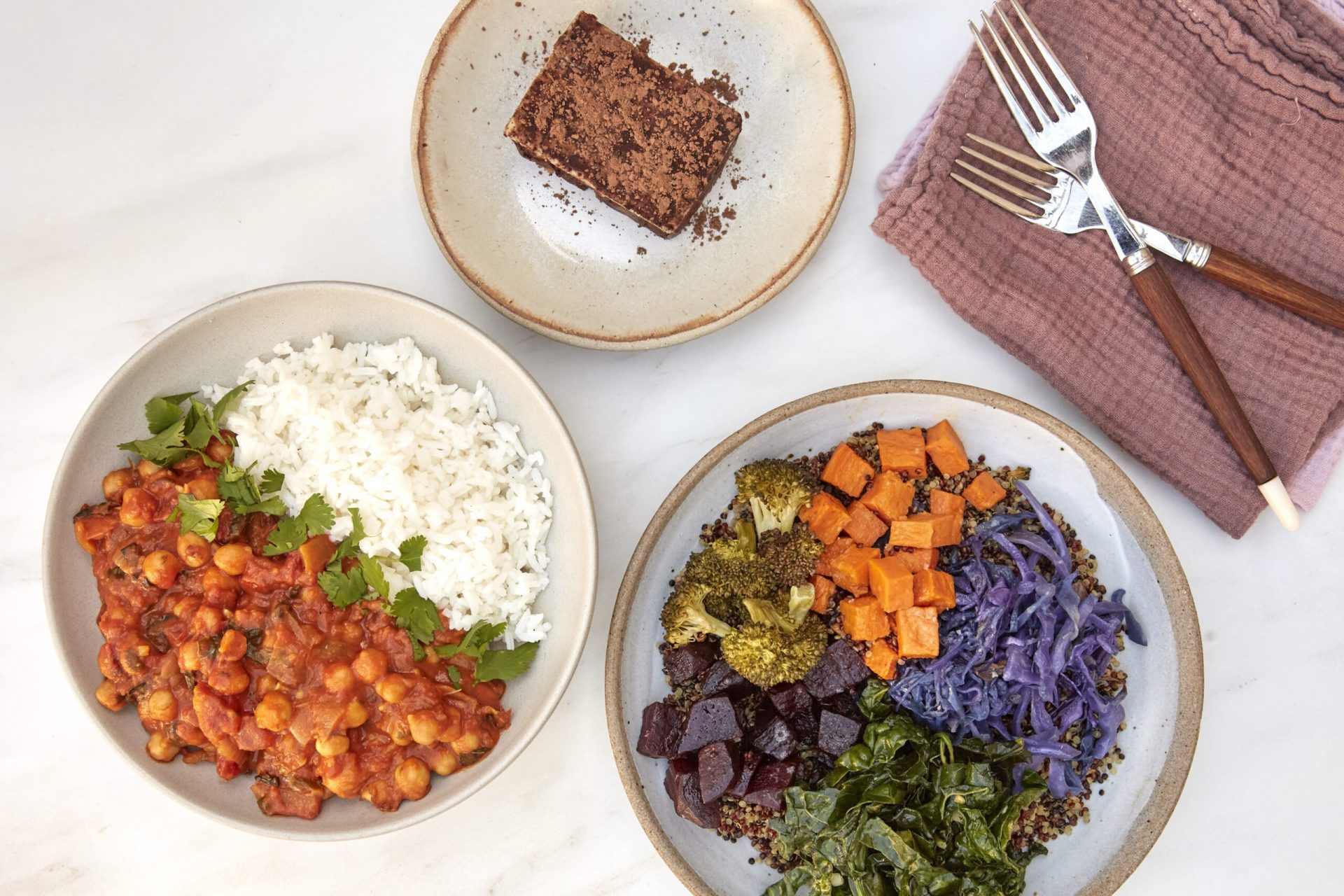 Purpose At Work: How Urban Remedy Is Accelerating Growth By Democratizing Healthy Food
Food has such a powerful impact on both public health and the environment. Many Americans lack proper nutrients and fresh foods, which contributes to greater rates of inflammation and the diseases it causes. Similarly, the overconsumption of industrialized foods perpetuates global warming. A company working to democratize access to healthy and eco-friendly food is Urban Remedy. 
"Real food has the power to heal," Paul Coletta, Urban Remedy's CEO, tells We First. "Ultra fresh, clean, and convenient. Those are the major three need-states we're delivering on," he says. "Ultra fresh, meaning nutrient dense and as close to nature as possible. Clean, meaning free of herbicides and pesticides. And convenient in this age of Amazon. The taste also has to be 'Oh Wow.'" 
Today's consumers want to support brands that create positive change and provide solutions for them to live better lives. "I see Urban Remedy as a platform to create the alternative to, what I call, 'big food,'" Coletta says. "Big food is a big problem. It's just not sustainable for our health or our planet." The company's innovative business strategy has led Urban Remedy to double in size annually for seven years. The company's path and purpose offer valuable lessons for founders and executives looking to Lead With We. 
Building the infrastructure for change:
It's no easy task to create the framework necessary to deliver fresh food throughout the country. The short shelf life and uncertainty about demand, especially for new products, present challenges for Urban Remedy." This is complex and multifaceted. It's what I would call an omnichannel hub and spoke business model," Paul says. "It is a really hard problem. How do you keep that product in stock so it's available to consumers at an accessible price point and still make money?"
One of the ways Urban Remedy navigates these challenges is by having a diversified sales network. The brand has three sales verticals; retail, wholesale and direct to consumer. Through its nearly 20 proprietary small grocery retail stores, Urban Remedy offers fully curated shopping experiences. The company also sells to consumers via urbanremedy.com. While all three channels create a dynamic synergy, selling wholesale to bigger retailers like Whole Foods brings in the largest revenue stream. To showcase their products, Urban remedy runs refrigerated kiosks that contain about 30 to 40 products in their national wholesale network.
"We can go from a concept to the consumer in our retail stores, in about eight weeks," Coletta says. "Over the course of the next couple months, we get a quick lead from the consumer on whether that is a successful product." They often tweak it and refine it in the lab, putting it back on the shelf until it does well. "If it really sells, it graduates to the wholesale kiosks across 20 states, mostly in natural grocery stores."
"If we go to market with something that doesn't work, we have a real problem in the P&L," he says. "All of a sudden we're dealing with waste and writing products off. What we've created is an omnichannel flywheel, where we can incubate products in our vertical channels, and then if/when they are successful, spin them out to our wholesale channel and our online channel and really de-risk what would be a very risky thing."
Unlike many CPG companies, Urban Remedy owns all of the products and carries all of the risk of waste in its grocery kiosks. It's hard to sell products with less than a week of shelf life at a national grocery store like Whole Foods. "If we're taking the risk, they're like, 'Great, here's your space. Knock yourself out. We'll split the profits." And that's how we've built this business. We decide what goes into that cooler. We can change it within 48 hours, all we need to do is upload a new UPC to their point of sales system," Coletta says.
In addition to the ability to incubate and de-risk products, Urban Remedy is leveraging technology to get fresh food to more people. "That's something we're constantly working on. We just launched a new ERP system that brings us real time inventory management, more demand forecasting and cost accounting," Coletta says.
"We're constantly learning and pivoting, trying to reach as many people as possible while also being financially sustainable." Purpose, revenue and reach create a positive feedback loop. The more money coming in, the more people Urban Remedy can reach and the more healthy meals they can serve.  
Paul says that expansion also helps with the challenges of products with short shelf life. "When you're in the short shelf life business, the more scale you have, the more leverage you have. The more leverage you have, the more chance you have to actually bring some money to the bottom line."
The lesson here is that it's important to build the foundation for sustainable growth, both socio-environmentally as well as economically.
Cultivating culture:
That foundation is also essential to your internal team. By fostering a tight knit community within your organization, you can strengthen employee loyalty, advocacy and productivity. "Culture is about a group of people with a shared belief system in pursuit of a common goal, i.e. a mission," Coletta says. That belief is based on the idea that food can heal. "It's a radical thing to say but I think big food could be the solution, and Urban Remedy could be the blueprint. That's what drives us."  Essentially, purpose and commitment to a shared vision inspires employees to work towards something bigger than selling products and collecting a paycheck.
Storytelling and word of mouth:
The company and its products are a function of a larger cultural conversation around food. Through that conversation, coupled with exposure via its wholesale kiosks, Urban Remedy has been able to gain earned media and word of mouth advertising. 
"Great marketing is great storytelling," Coletta says. "We're telling a story around this idea that food is healing." Not only can food heal people, it can also heal our planet. Regenerative agriculture is a pathway towards carbon neutrality, Coletta says they are working with the Regenerative Organic Certification to connect with suppliers and source ingredients.  
In recent years, the company has been hyper focused on operations and sales rather than marketing. "I didn't want to turn up the volume on our story before we had the operational blueprint right, because that is also a recipe for disaster. All of a sudden you're scaling, and you're bleeding on the bottom line. Our best marketing has been word of mouth. You try us, you like us, you tell your friends and family, and you repeat. That and sampling is how we've grown this business and that has been the primary mode of marketing. 
Building a movement
Ultimately, there are ways to provoke advocacy and sales, by upgrading people's understanding of an issue, and then positioning the brand and the products as meaningful contributions to how that conversation moves forward. "There's a movement around regenerative agriculture, and movements create markets," Coletta says. "It's coming. The challenge is one from the supply chain. But it will catch up. I mean, look at the world of organics. In the US, the organic food industry is about $60 billion, it's been growing about 15% every year for the last 10 years, and no longer are companies like Whole Foods the leaders. The top three players in the organic food industry are Walmart, Costco and Kroger. And that tells you it's gone mass market. Organic is mass market," he says.
Coletta thinks the regenerative agriculture movement will follow in the footprints of organic food. "Everything we do is certified organic. We're able to do that because the consumer demanded it, and the supply chain caught up. The same will happen for regenerative age over time. We want to be part of that tipping point, by telling that story, and creating demand for our farmers that are doing the right thing."
One of the challenges with democratizing healthy clean food is that it can be prohibitively expensive for many Americans. Urban Remedy is working on cutting costs in some innovative ways. "I have a lot of passion around taking some of the ingredients that we might call waste, like the pulp from our cold pressed juice, and turning it into food," Coletta says. The company's Upbeet Vegan Cheeseburger Wrap and Carrot Curry Crackers, both of which are made from pulp of juice, which otherwise would have been wasted.
The key takeaway is that by increasing accessibility, educating consumers and being adaptable, Urban Remedy is changing people's values and their behavior. If you'd like to dive deeper with Paul and Urban Remedy and other purpose-led businesses, check out the Lead with We podcast here, so that you too can build a company that transforms consumer behavior and our future.