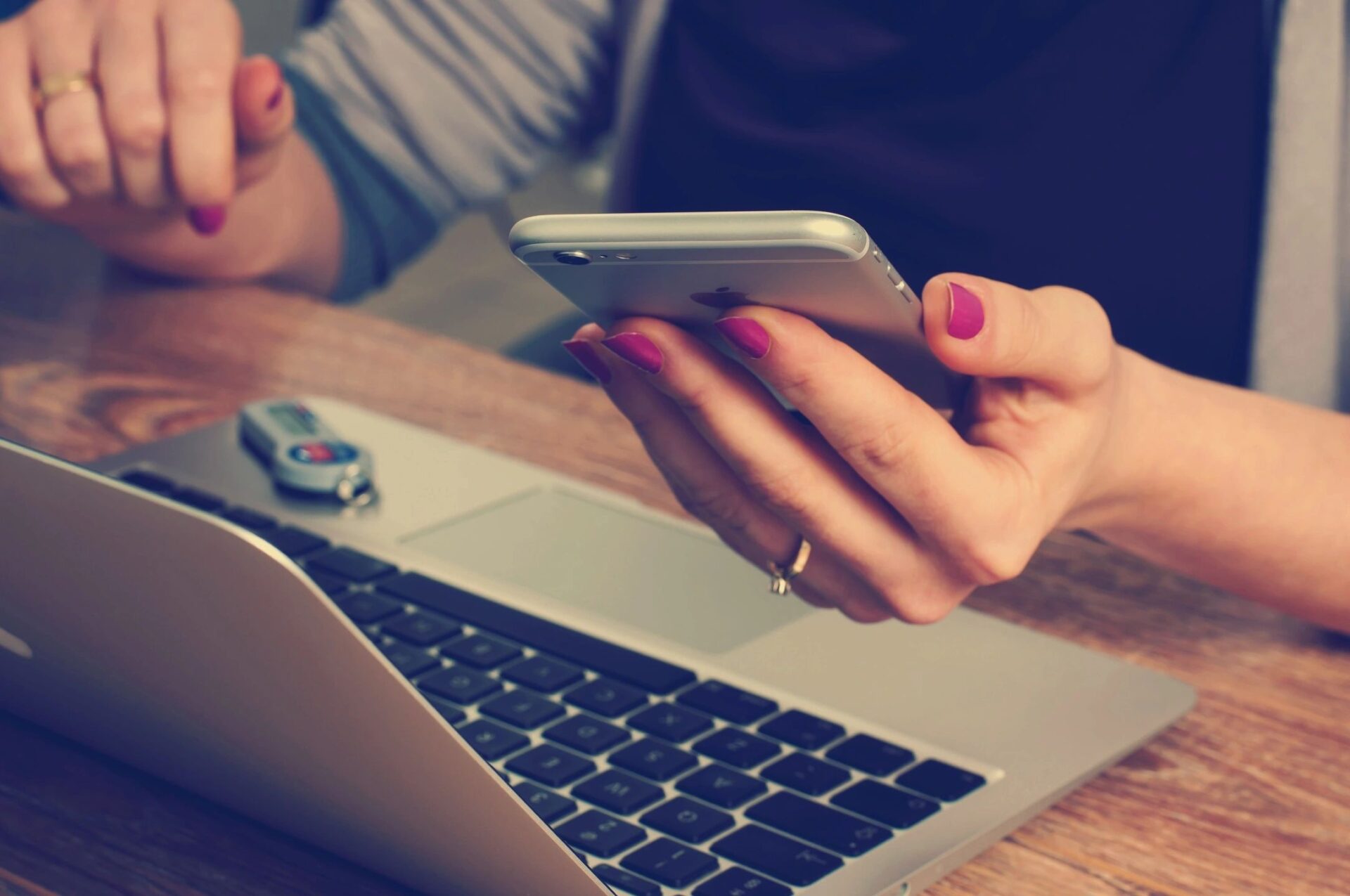 Purpose At Work: How WeTransfer Brings Purpose and Creativity to Life By Asking People to Please Leave
Today's consumers seek simplicity, authenticity and meaning from the brands they buy. Companies that meet these demands are rewarded with loyalty and goodwill and by delivering real value for their community over the long term, they gain a strong competitive advantage.

WeTransfer is a powerful example of a brand dedicated to its stakeholders, communities and social good. Since its inception in 2009, We Transfer has committed to serving the creative community. The software as a service (SaaS) company established itself as a simple to use digital file transfer service. Now, WeTransfer is leveraging that foundation to scale its product offerings and impact in consistently surprising ways.

"WeTransfer was built for creatives by creatives," Damian Bradfield, WeTransfer CMO, told We First CEO, Simon Mainwaring. "Designers, by nature, are looking for aesthetically pleasing tools, services and products. And the tech community wasn't design driven." That's where WeTransfer stepped in. "It's not that technology isn't important. In our viewpoint, the technology needs to be invisible."

"If you look at WeTransfer.com, there's only one beautiful, big visual in that background," Bradfield explained. "Now, we could have filled that up with banners. Twenty four banners fit into one WeTransfer wallpaper. You can do the math on clicks. We'd be financially in a much better place. We just principally believe that what we were trying to deliver is a premium experience and we wanted it to look fantastic."

The brand's dedication to simplicity and user experience (UX) attracts a strong user base. WeTransfer sees roughly 1 billion file transfers while WePresent sees an average of 2 million visitors per month, Bradfield said. While traffic and ROI are important, WeTransfer measures success in a different way.
"The thing we're focused on measuring is trust," Bradfield said. "There are not great indicators of trust, but if you take NPS (Net Promoter Score) as a reasonably accurate measure, our NPS score on WeTransfer is between 78%-82%, which for a tech-only company is pretty much unheard of."

That hard earned consumer trust has paid off. "For years, the IAB (Interactive Advertising Bureau) didn't recognize us as a format. But today, we're heralded as one of the few people that get online advertising and can do it well," Bradfield said. In addition to prioritizing user trust, WeTransfer leverages its business to facilitate creativity and impact. By empowering people to easily express their creative thoughts WeTransfer is positioning itself as a key partner in helping people "bring ideas to life".

To that end, the company recently released the Ideas Report, which explores where ideas come from and other questions about inspiration and practice. "One of the biggest pieces for it was that inspiration for many comes from not being behind a screen." Damian said of the report.

"We heard loud and clear that what people loved about WeTransfer was the fact that we didn't bombard them with e-mails, trying to close the loop and capture their attention. We recognized that we had the ability to help people stay in their flow and we're just there when they needed us. And it was pretty unique from an internet business which is generally all about capturing that attention, re-sell, upsell you and pull you back in." WeTransfer's CMO explains.

WeTransfer listened to their core community and just launched the Please Leave campaign, with Roxane Gay. The initiative encourages creatives, and everyone who spends hours online daily, to put down the screen and do what inspires them in the real world.

Consistently, WeTransfer is supporting its community to create in the way they love. Another finding from the report was that 40 percent of people say a pen and paper is still the best way they get their ideas down.

To heed the call, the SaaS company is expanding its resources with projects like its recent acquisition of the applications Paper and Paste. Paper makes it easy to develop a flow of ideas, sketch, collage and bring together thoughts beautifully. Paste facilitates simplistic slide shows, storyboards and presentations. It also enables real time feedback from team members on the cloud, allowing users to showcase their creations. These new acquisitions can be coupled with WeTransfer's Collect app, which allows users to "save anything from anywhere at anytime." The company offers the tools to gather inspiration, design, present and share the finished product, all of which are key to the creative process.

In addition to crafting its services and advertising around the needs of its core stakeholders, WeTransfer uses its social good efforts to assist the creative community. "Most people don't know is we give away 30% of advertising to support cause-related issues: gun reform, homelessness, upcoming artists, young photographers, and other issues," Damian said.

What's more, two years ago WeTransfer launched The University of the Underground. The university is free and focuses on what Bradfield calls design and experience thinking. "We're trying to push the boundaries on what learning looks like today and what it needs to look like for the future of work -- whatever that might be," he said. "By removing the financial elements for students we hopefully remove the burden of having to go and get a job and actually allowing them to follow a career in performance art or something else."

WeTransfer is building its business around helping people nourish and express their creativity. And that's why they're asking you to Please Leave.

"We're not saying "Please Leave the internet and don't ever come back." I love the internet. I just want you to use it in moderation," Bradfield said. "Get some energy, come back and make something great, and then go out and do something again." Wise words, and smart business, indeed.