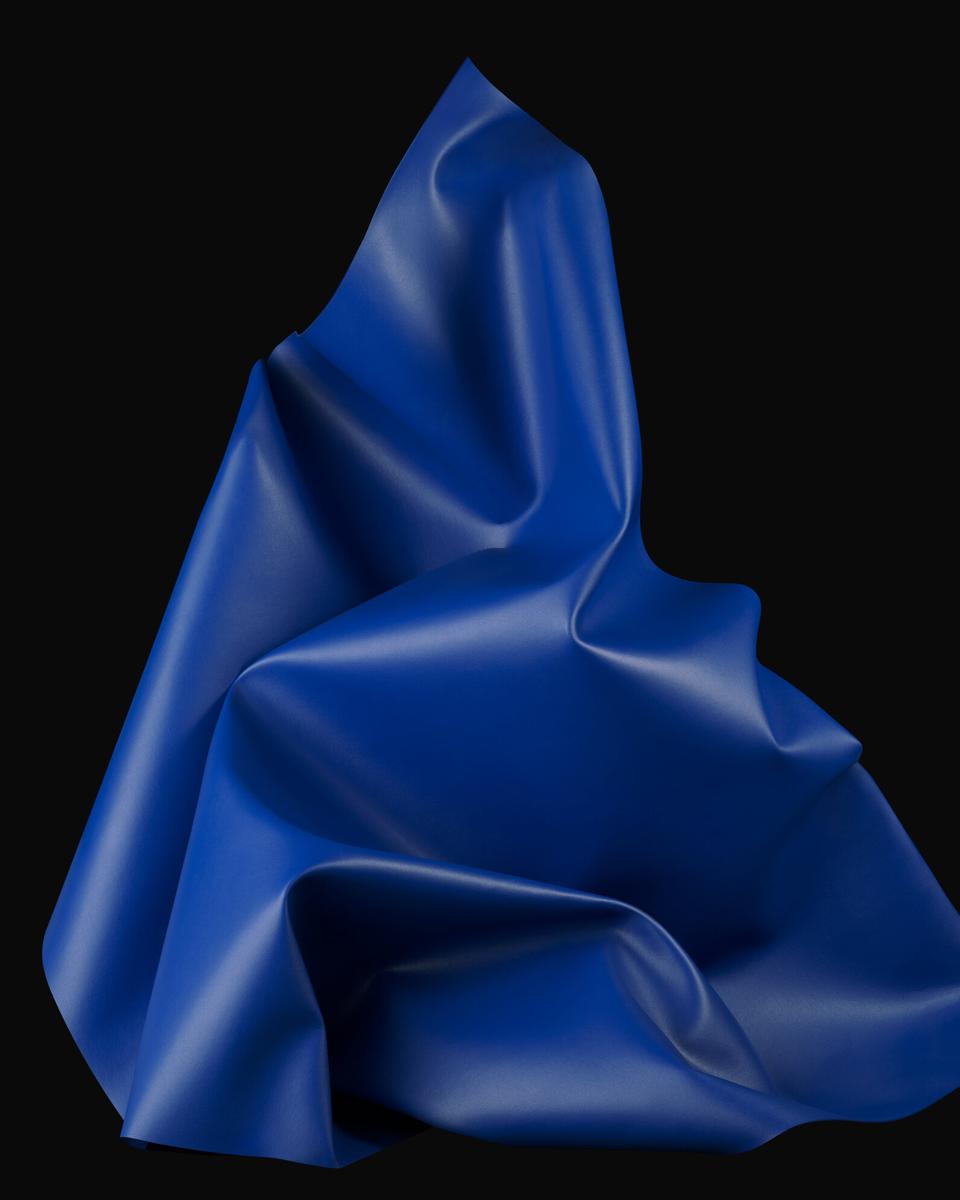 Purpose At Work: Modern Meadow's Path To Industry Disruption, Growth and A Sustainable Future
Ground breaking technologies are few and far between. When a company does transform what is possible to advance humanity and also gain market share and profitability, it warrants attention. An excellent example of a business disrupting their industry and breaking boundaries is Modern Meadow. Through entrepreneurial drive, scientific innovation and purposeful partnerships, the biofabrication company is designing leather from plants to change our world for the better.
"We're looking to create a new category of materials that are built with the toolkit of biology," Andras Forgacs, cofounder and CEO of Modern Meadow, tells We First. The first T-shirt made by the company's ZOA brand was displayed in MoMA. Made with biofabricated leather from lab grown collagen, it has a fraction of the environmental footprint of real leather. Modern Meadow's purposeful innovation has opened doors to partnering with companies across all sectors.
Entrepreneurial roots
Forgacs' journey has led him to collaborate with numerous institutions around the world. While he grew up in a family of doctors and scientists, Andras also felt an entrepreneurial drive from early on. As a student at Harvard, he became the Secretary General of the World Model United Nations. "Organizing a conference is actually an entrepreneurial adventure."
Forgacs continued that adventure at Citigroup, where he worked expanding 'dot com' innovation in the early 1990s. He also attended Wharton Business School, which led him to China for the first time.
Andras then got a job at McKinsey advising biotech and private equity. "I worked in an area of innovation known as translational science. We looked at how academic innovation can make its way into industry, or from the laboratory bench to the patient bedside."
At the same time, from around 2005 to 2007, his father was doing research on "applying the principles of physics and biology to come up with a new form of biofabrication," Andras explains.
Andras and his father then started a 3D bioprinting company called Organovo. Organovo develops functional human tissues that can be used for medical research. "It was more predictive of how a new drug might behave in real human biology, rather than just in a petri dish or in an animal model," he explains. While Andras maintained a position on the board, it didn't make financial sense for the company to hire him full time, so he got a job at a New York venture firm with a heavy focus on Chinese investments.
Andras and his wife relocated to China to be closer to the companies he was working with. "China was just the Wild East. It was an incredible entrepreneurial environment. I had the fortune of working with some really talented entrepreneurs and helping them bridge to opportunities in the United States," Andras says. "I learned that as a venture investor, I liked working closely with entrepreneurs. I also learned that it's very difficult for someone like me to go to China and be entrepreneurial there. You have to partner and be supportive of local entrepreneurs."
The entrepreneurial environment lit a spark of innovation in the young leader. "The idea behind Modern Meadow came to life while I was living in China. But I knew it was not an opportunity that I could pursue in China at that time."
Purposeful problem solving
Forgacs' experience with biofabrication began with Organovo. Some customers and companies would ask if he could apply the technology to other things. "If you can grow tissues, can you grow meat? What about skin? Can you grow leather?" he pondered.
It was 2011. The economy and consumption were booming. So was humanity's impact on the environment. "I was living in Shanghai with my wife. It was a wonderful time, but there were days when we couldn't see the sun because of the haze. We even felt like our hair was falling out," Forgacs recalls.
"I've always had a passion for science and international issues. You might not think of it but sustainability and the environment are some of the most pressing international issues," Andras says. Was there a way to "reconcile this incredible boom in consumption with having a better environment?" he asked.
"All of a sudden those conversations about making everyday consumer products in a different way had new meaning for me personally. That's really where the provocation behind Modern Meadow came from."
Ideas to action
The first step Andras took to bringing Modern Meadow into reality was exploring the idea with friends and business contacts. Brands were requesting bio-based leather products from Organovo. "Why is that interesting for you?" Forgacs would ask. He got answers like "We're a large footwear company. We buy millions of square meters of leather and have all of these problems with it. Is there a better way to do that?"
The next step was naming the business. "We came up with Modern Meadow because it was really a new field," Andras says. After giving it a name, Forgacs assembled a team and began applying for research and small business innovation grants via groups like the U.S.D.A., The National Science Foundation and Breakout Labs.
"What was great about the grant processes, is not that it's a lot of money, but that it forces you to write down your ideas," Modern Meadow's CEO says. "You clarify what your technology is, the proposed research you want to do, why it could potentially become a business and what its impact could be." It took Forgacs and his team around a year of focusing on getting grants before Modern Meadow was officially launched in 2012.
Essentially, by manifesting the brand before the company's launch, Modern Meadow was able to create awareness and an appetite in the marketplace.
Constant "why," shifting "how"
Modern Meadow's reason for being was to move the world away from leathers and petroleum-derived substitutes, both of which are responsible for a sizable chunk of the global carbon footprint.
"We're focused on applying the building blocks of nature to develop materials and ingredients that can improve the health of the planet. We're creating a new category of materials that are biofabricated,"  Andras says.
Modern Meadow's purpose has been constant since the beginning. "The 'why' is not only what attracts you, it also attracts your early support. It gets your advisors, your early investors, your talent. It's that flame for all of us moths to gather around," Forgacs says.
That said, how his company is going to act on purpose has changed with time. "We had to constantly evolve our capabilities and our toolkit to be consistent with the 'why' that we're solving for, but fairly agnostic about the exact how, we do that," Andras says. After 8 years, they've figured it out.
Balancing growth with efficacy
There's a long lead time when it comes to scientific innovation. While it can be productive to engage with potential customers, it's critical not to over promise.
"If you engage too early with a brand and get them involved in product or application development before the fundamental technology is ready, you're basically tripping over your skis," Forgacs says. Modern Meadow has its sights set on sustainability, however that can't come at the price of efficacy. "If it doesn't look good, feel good and perform right, then the consumer is not going to care."
Accessibility is also essential. "If you have a brilliant solution that the consumer loves but it costs 10 times as much the comparable product, the consumer is probably not going to pay for it," Forgacs says. Scalability is essential when it comes to having a big impact and growing your company.
Disruption and the road ahead
Today, Modern Meadow's ZOA brand is deploying Bio-AlloyTM technology, combining proteins with plant-based polymers, to develop soft and high performance leather substitutes on a mass scale.
"The technology allows us to create materials with 80%, fewer greenhouse gas emissions than traditional leather and 50% less petrochemical inputs than synthetic materials. It also allows us to begin the journey of moving away from animal and virgin petrochemical products," Andras says.
Modern Meadow is able to partner with existing factories to deploy their technology and manufacture the fabric at scale. The innovators are also building partnerships with "some of the most iconic, innovative brands in the product categories that we want to go into. Ultimately, we design our materials to be in the service of brands," Forgacs says.
Andras says he's focused on breaking into the $200 billion leather market and the trillion dollar textile sector. "We're going market by market, from footwear to furniture to accessories to apparel to automotive," Forgacs says. "Each of those applications requires different kinds of materials that perform differently market by market."
Essentially, to be truly disruptive you need assisters and collaborators that will help you create demand at scale.  By collaborating on a common goal that goes beyond your brand or industry, you join a global conversation and can gather allies that make disruption possible.
4 bits of wisdom from Andras Forgacs every entrepreneur should heed:
Throughout his journey, Forgacs has learned lessons that offer value to innovators looking to Lead With We.
"As an entrepreneur, you have to be open to new opportunities. Look at problems as opportunities and be ready to make a move."
"It's all about focus. Get the first thing to the market. Focus on those opportunities. There's going to be many opportunities for growing."
"The sign of great entrepreneurship is that you're always able to attract more talented people to the enterprise over time."
"Entrepreneurs can only dream about the journey ahead. If you knew everything that was involved, how difficult and how long it would take, most entrepreneurs would be psyched out. I think naivete is actually important for entrepreneurship."