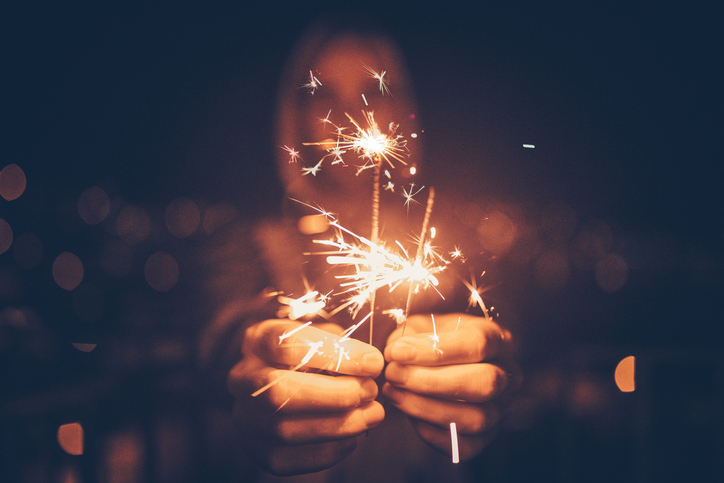 Top 17 in Purposeful Branding for 2017: The We First Year in Review
Written By
December 29, 2017
2017 was filled with brand-fueled social impact; from Burton sending employees to the Women's March, to PayPal restricting money transfers, to Neo Nazi groups, to Patagonia leading the charge to preserve America's public lands. On the other hand, numerous companies suffered through PR crises, originating in poor brand management.
Here's our wrap up for the year, highlighting the successes and challenges that brands faced in bringing their purpose to life.
The top 17 in purposeful branding for 2017:
1. The good and the bad around immigration: After President Trump announced a new sweeping immigration ban, numerous brands took a stand on the issue. On the downside, Uber received bad PR and social media outrage via the hashtag #DeleteUber after being accused of trying to profit from protesters at JFK. On the upside, tech giants such as Apple, Google, Microsoft, and Tesla signed an amicus brief in opposition of the ban. Plus, Starbucks committed to hiring 10,000 refugees.
2. The Super Bowl was supercharged with purposeful ads: Riding the wave of social uprising around the immigration ban, numerous companies showcased their support for diversity in their Super Bowl spots. Some stand-out ads include Budweiser's Born The Hard Way, Airbnb's #WeAccept, and 84 Lumber's Journey 84.
3. Women's March makes waves: Not only did the Women's March attract over 2 million people worldwide, it also garnered attention from brands looking to join the movement. Of note, Burton, the snowboarding company, did a great job of joining the conversation by paying for employees to fly to DC and participate. What's more, brands like Nike, Brawny, and Kent State Street Global Advisors champion women's rights with unconventional spots, new logos, charitable giving, and the Fearless Girl sculpture.
4. Banks attract consumer activism and advocacy around the #DefundDAPL movement: Banks like Wells Fargo, JP Morgan, and Citigroup fielded consumer backlash for funding Energy Transfer Partners' Dakota Access Pipeline, whereas, Norway's DNB divested from the project after consumers expressed dissatisfaction.
5. Brands support #LoveIsLove for Valentines day: Companies such as Hallmark, Lush and Teleflora feature same sex couples in Valentines Day advertising.
6. Brands get purposeful about programmatic ad placement: After the Times of London discovered one of L'Oreal spots was being aired on YouTube over hate speech videos, other companies started to take note and Google changed its policy around how brands control where their ads show up.
7. Pepsi missed the mark on purposeful advertising: Pepsi's Kendall Jenner spot flops after an insensitive implication that by giving a policeman a Pepsi, we could solve the racial divide within America. Consumers took to social media calling out the disingenuous attempt to connect with youth and leverage meaningful and authentic social movements to make a buck.
8. United Airlines flies through turbulence: United Airlines fielded complaints on social media and bad PR via major news outlets after a man was forcefully removed from a flight. The company's financial goals got in the way of customer service and cost the brand much more than it was saving by ensuring full flights.
9. Facebook Files set the groundwork for social media safety: The Facebook Files show how the company censors user generated content. We broke down the key lessons on how brands can monitor user generated content (UGC) to ensure its appropriate and on brand. Plus, Facebook hired 3,000 people to monitor content moving forward. It goes to show that emotional intelligence is still a valuable skill in the age of AI.
10. Brands take action on climate change despite the U.S. pulling out of the Paris Accord: After President Trump declared the US would resign from the Paris Climate Agreement, which is supported by every other country in the world, CEOs from leading companies such as Apple, Google, Nike, Facebook, and Virgin declared that they would continue to reduce their emissions. What's more, Elon Musk and Bob Iger (of Disney) resigned from the President's Business Advisory Council after hearing the news.
11. Companies stand up against neo-Nazi protest at Charlottesville: After the hateful atrocities in Charlottesville, companies took a stand against racism. For example, PayPal declared that they would prevent alt right hate groups such as "Unite the Right" from transferring funds via its platform, 3M's Inge Thulin left the President's Business Council, and Airbnb kicked out hateful extremists from their accommodations.
12. Brands champion disaster relief: In the wake of Hurricanes Harvey, Irma and Maria, companies like Bacardi, Lowes, Bedgear and others donated money, supplies and services to disaster victims. Of note, FedEx showed leadership this season by truly leveraging its business for social good.  
13. Dove stirs racial tension over insensitive spot: While Dove typically does an excellent job of leading with purpose through its Real Beauty campaign, the company missed the mark on a recent ad that featured a black woman removing her shirt to uncover a white women. Consumers went to social media to reprimand the brand's lack of sensitivity. Although it was poorly planned advertising, the mishap presents valuable lessons for brand managers.
14. We First Masterclass: We First, Inc. hosted its first Brand Purpose Masterclass, in which we helped dozens of CEOs and marketing executives define and refine their companies' purpose.
15. Companies join the #MeToo movement and put a foot down on sexual harassment: Following the Harvey Weinstein debacle, sexual harassment has been in the media spotlight. What's different about this iteration of women's rights is that social media gives consumers a voice. To ensure they stand on the right side of history, brands like Netflix have been taking serious measures to reprimand sexual offenders.
16. Patagonia leads the charge to protect America's public lands: Earlier this year, Patagonia, REI, Black Diamond and other outdoor brands instigated the Outdoor Retailer show – largest outdoor apparel event in the U.S. – to leave Utah because the Governor supported rescinding Bears Ears National Monument. Later in the year, after President Trump officially shrunk the Monument and the nearby Grand Staircase Escalante, Patagonia declared it is leading the fight to sue the administration to protect America's public lands.
17. Tech companies stand for net neutrality: While most Internet Service Providers supported the net neutrality repeal, Google distinguished itself from other ISP's by joining other tech companies – such Netflix, Airbnb, and Uber – to support net neutrality.
There you have it! 2017 was filled with branded advocacy and we look forward to 2018 as more conscious companies use purpose to propel their businesses to new levels of profitability and social impact.
Happy New Year from the We First team!
Connect with We First!
Twitter: @WeFirstBranding
Facebook: WeFirst
LinkedIn: WeFirst
Youtube: WeFirstTV
Join our mailing list and invite Simon to speak at your next event or meeting.