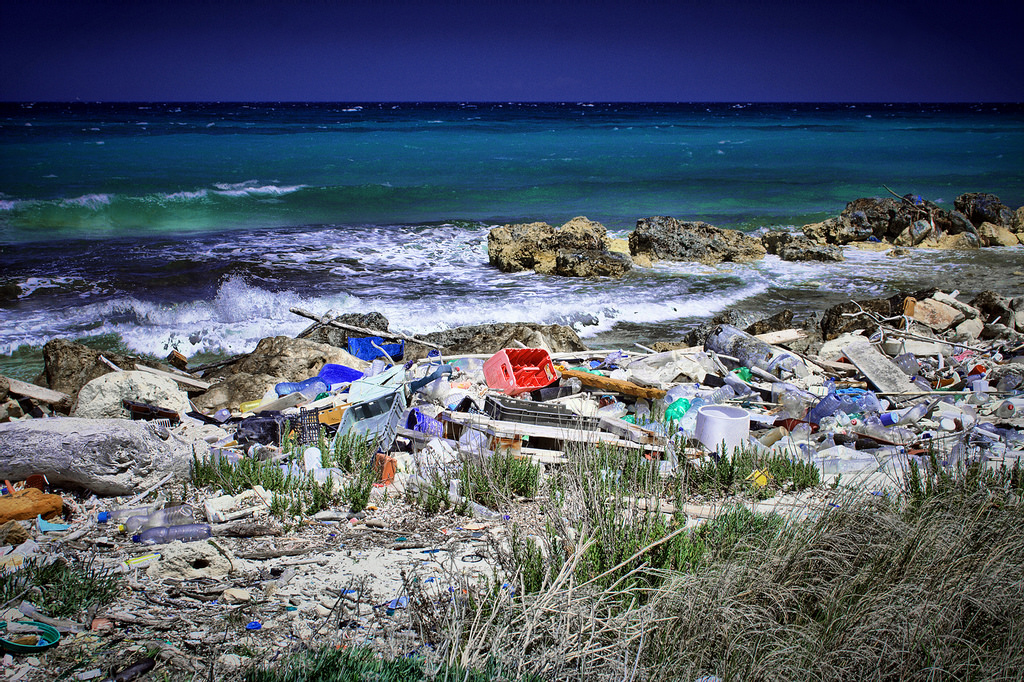 How to Turn a Social Problem into a Profitable Product
Written By
March 14, 2017
As the old saying goes: necessity is the mother of invention. Thus, some of the most useful and innovative products – from the lightbulb to cloud storage – came from the need to solve a problem.
The planet faces a myriad of challenges today.  Yet each challenge – be it poverty, climate change, disease, or biodiversity loss – presents an amazing opportunity for brands to turn a problem into a solution. What's more, brands that solve global challenges will be rewarded by consumer advocacy, loyalty and purchases and most importantly be a driving force behind building a better world.
The 2015 Cone Communications/Ebiquity Global CSR Study, which surveyed almost 10,000 consumers from the world's largest economies including the United States, Germany, Brazil and China, found that, "91% of global consumers expect companies to do more than make a profit, but also operate responsibly to address social and environmental issues; 84% say they seek out responsible products whenever possible (and) 90% would boycott a company if they learned of irresponsible or deceptive business practices." Consumers want a better world, not just better widgets. Brands that heed the call for purpose and use their company to address social and environmental problems will shine as mission-driven leaders.
Here are three ways your brand can turn a problem into a profitable product:
1. Turn Trash Into Treasure: The planet generates over 2.1 billion tons of trash every year. To put this into perspective, that's more than the weight of 5750 Empire State Buildings.  While our wasteful ways cause pollution, resource depletion and environmental degradation, they also provide a great opportunity for companies to turn trash into treasure.
A brand doing an amazing job of upcycling waste into useful and innovative products is soleRebels – an Ethiopian company using old tires to make shoes. soleRebels is not only diverting waste from landfills and reducing input costs, but also creating local jobs and has a great story to use in their marketing and communications strategies.
In essence, using trash as a key product input can not only save you money and reduce your environmental footprint, but also offers unique storytelling potential for branding material.
2. Use Purposeful Packaging: Although some waste – like tires – can be repurposed to make awesome new products, other materials that don't have the same type of upcycling potential end up taking up space in a dump. This is especially true for packaging. Replacing single-use synthetic packaging with biodegradable alternatives is a great way to distinguish your product from the competition while simultaneously promoting environmental sustainability.
A company doing a great job of replacing unsustainable packaging with an eco-friendly alternative is Halo Coffee. After learning of the massive waste caused by throwaway coffee pods, Nils Leonard, former chairman of the advertising company Grey London, and his partners created this premium coffee brand to, as they would say, craft "the world's best coffee, in a way that's best for the world."
The key takeaway here is that if you package your products in a way that people celebrate your brand and mission before even trying your product, you will inspire an emotional response in consumers, generate increased interest in your brand and be rewarded with word-of-mouth advertising.
3. Improve Efficiency: Who doesn't want to save time, save money and be more sustainable? If you can improve efficiencies while simultaneously being cost competitive and environmentally conscious, you can effectively transform a challenge into an opportunity and help your customers do their job better.
An excellent example of a product that cuts costs and reduces emissions is WABCO's OptiFlow™ Side Wings. This technology minimizes the drag in semi-trucks at high speeds, which leads to to fuel efficiency gains and carbon emissions reduction. Further, it can help shipping companies save money and meet greenhouse gas emission standards.
Ultimately, creating a product that improves the efficiency of existing operations is a great way to marry profit with purpose. Efficiency gains can not only expand stakeholder profit margins, which in itself will increase customer loyalty, but also help your customers be more sustainable and join you in building a better world.
Everyday challenges open doors for innovation. If your brand can solve a problem with a product or service offering, you will not only ensure consumer purchases and turn profits but also distinguish your brand as a driving force creating global good.
Connect with We First!
Twitter: @WeFirstBranding
Facebook: WeFirst
LinkedIn: WeFirst
Youtube: WeFirstTV
Join our mailing list and invite Simon to speak at your next event or meeting.
Title image via Flickr courtesy of user Paolo Margari at https://flic.kr/p/4LfaRZ.