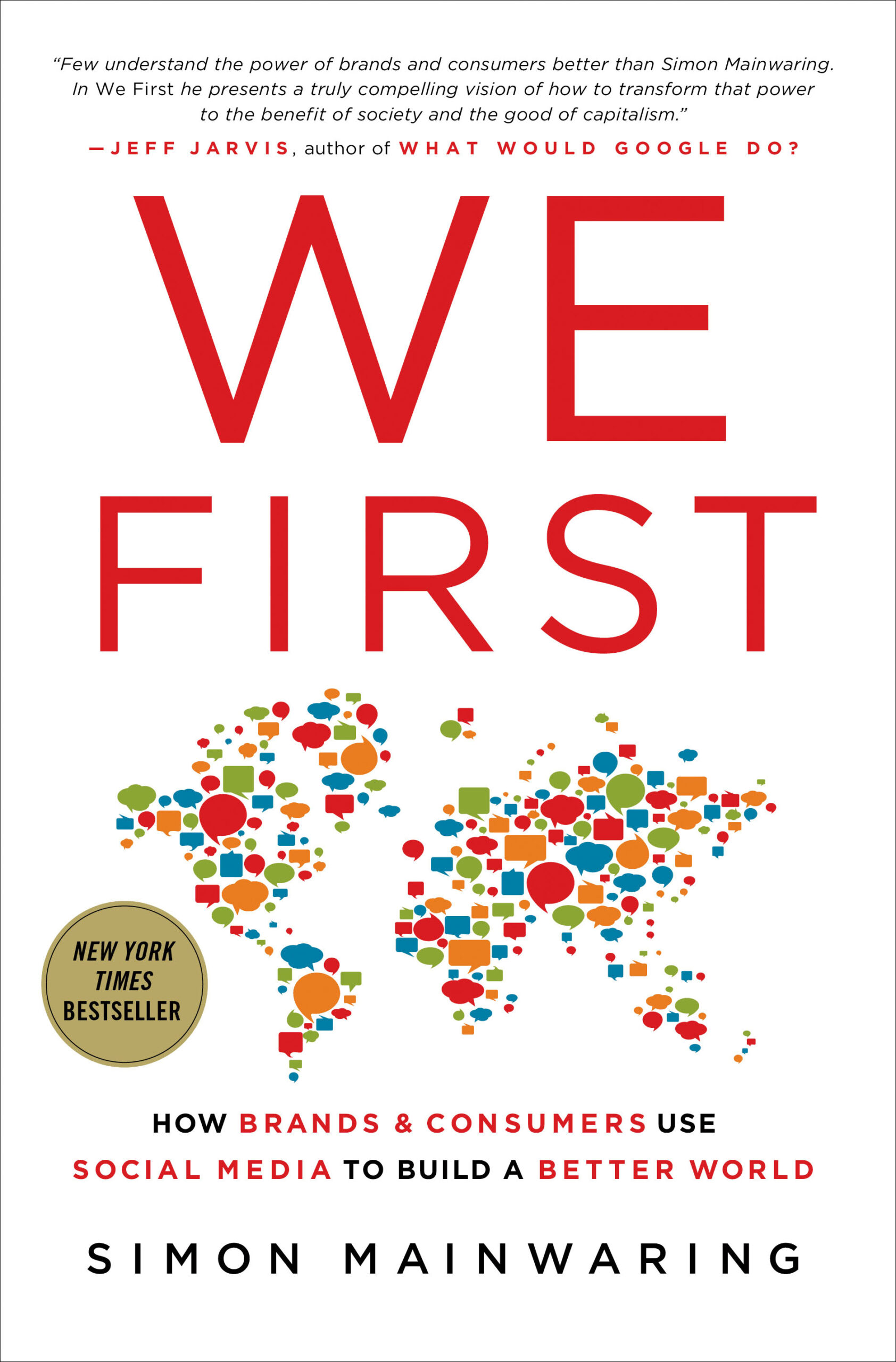 We First: How Brands and Consumers Use Social Media to Build a Better World
Written By
March 16, 2023
A national bestseller, We First lays out a transformative vision for the practice of business, branding and capitalism that puts purpose, people and planet first.
We First Founder & CEO Simon Mainwaring's first book, We First: How Brands and Consumers Use Social Media to Build a Better World (Palgrave Macmillan) is a New York Times, Wall Street Journal, and Amazon bestseller. It was named an Amazon Top Ten Business Book, 800CEORead Top Five Marketing Book, and strategy+business named it the Best Business Marketing Book of the Year.

It offers a visionary new practice in which brands bring a 'We First' focus to their leadership, culture, marketing and impact in the world. It has been translated into Russian, Chinese, Taiwanese and Korean.