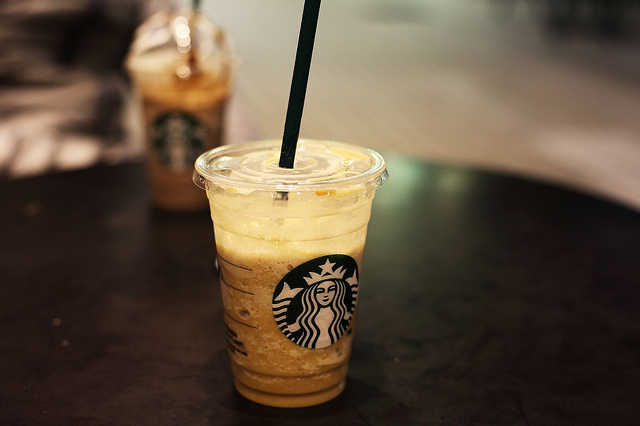 2017 Cone Communications CSR Study: Consumers Want Brands That Share Their Values & Beliefs
Cone Communications' latest CSR study, released last month, paints a picture of redefining and pushing the traditional boundaries of what corporate social responsibility means. While the tenants of social responsibility will continue to be grounded in tangible, operational elements – such as ethical workplace practices or energy efficiency – companies are now demanded to share more intangible values – such as what they stand for and what they are willing to stand up for.
The study, with insights drawn from a demographically representative sample of 1,000 Americans, frames a profile of what the new American consumer is expecting and, further more, demanding of companies today.
Below is a summary of the study's top 10 insights that every brand or marketing professional should be armed with as he or she goes forward in seeking to engage this 'new' American consumer.
#1. In a time of political unrest, consumers looking beyond government to address key social and environmental issues.
Two-thirds (67%) of Americans believe that progress on key issues will be slowed by the potential absence of government regulation. More specifically, 71% of millennials are hopeful that businesses will take the lead. Brands are demonstrating agreement too, where companies such as Starbucks are voicing their opinion around social justice issues, including gay marriage, and even implementing their own higher education program in the absence of adequate government support.
#2 Consumers reward value-aligned brands.
Now more than ever, business success is as much a function of company values as it is brand affinity. Consumers today are using a company's values as a filter for whether they should support (or punish) an organization. 87% of consumers stated they would purchase a product based on values – because the company advocated for an issue they cared about — and 76% would boycott a brand if it supported an issue contrary to their beliefs. This was vividly demonstrated through the #GrabYourWallet boycott initiative,  where almost a dozen brands have been called out by consumers who then boycott the brand due to ties with the overarching Trump name.
#3 Purpose continues to be a differentiator and bottom-line driver.
Almost 25 years of data show a consistent increase in consumers' willingness to purchase products with a social benefit. Most consistent over the years is that 9-in-10 consumers expect companies to do more than make a profit. And for brands that do, they reap invaluable returns such as positive impact on brand reputation, loyalty, and affinity.
From classic examples of TOMS, to newer entrants such as Reformation, brands that offer explicit commitments are seeing incredible ROI.
#4 Being a good employer translates to internal and external advantages.
Beyond the bottom line, consumers expect companies to take responsibility for ensuring the personal wellbeing and welfare of employees, consumers, and the global community as a whole. Top of the list? 94% of consumers consider being a good employer an important responsible business practice. This not only translates to winning out on the talent wars, but extends to broader brand and reputation benefits in consumer transactions. Zappos, long heralded for its strong corporate culture, invites external stakeholders to learn and/or participate in its internal practices. For instance, Zappos' Library is an internal resource of books made available to employees for free – also listed externally for those interested, here.
#5 Economic development is still a top imperative for Americans.
While social and environmental efforts are essential for brands to become (or stay) relevant and meaningful, creating economic opportunities remains a key issue for consumers. Economic development, in the form of job creation for instance, remains the #1 issue since 2011 that Americans prioritize companies to address. Starbucks is a leader in this regard with its Create Jobs for USA initiative launched in 2011, which has proven extremely effective – outpacing all others in the consumer services space in adding jobs.
#6 Social justice issues and stepping into the spotlight.
Beyond issues that traditionally fall within the realm of corporate social responsibility, consumers now expect business to be instrumental in addressing key societal 'hot-button' topics. The top four issues indicated by consumers – job growth (94%), racial equality (87%), women's rights (84%) and cost of higher education (81%). This year, more than any previous one, saw a plethora of brands stand up and voice support for women's rights. From changing internal policies (as an individual company or even country) through to product/fundraising commitments, brands are getting on board with this priority consumer mindset.
#7 Consumers are voting with their wallets.
Over the past six years, consumers consistently reward and punish companies based on CSR efforts. Not only that, consumers want to participate in your CSR activities. In the past twelve months, 55% of consumers bought a product with a social / environmental benefit, 52% bought a product/service because that company supported or advocated for an issue they cared about, and 45% told friends or family about a company's corporate responsibility efforts. Every Mother Counts, an incredible non-profit supporting maternal health, has seen success with its marketplace of leading brands selling products with a set donation included with each product in what it calls the Every Mother Counts Orange Rose Collection – consolidating different companies' advocacy efforts in a single location.
#8 Companies must move beyond one-offs to demonstrate commitment to making a difference.
In order to gain credibility, loyalty and affinity among consumers, purpose-driven brands must do more than simply a one-off ad or touchpoint. 79% say they are more likely to believe a brand's CSR commitments if they share efforts across multiple channels and over time – opposed to a PR tactic or stunt. Dove's 10+ year Real Beauty Campaign does this tremendously, sharing its message across traditional and nontraditional media alongside true impact programs, such as its Self-Esteem Fund.
#9. Companies can't afford to keep their CSR efforts a secret.
While consumers indicate they're ready to reward companies for social good efforts, they must hear about those commitments and the results. More than 8-in-10 (82%) say if a company makes social or environmental commitments, they will hold it responsible for sharing results. What's more, consumers are realistic with 91% saying it's okay if a company is not perfect, as long as it is honest about its efforts. Apple is a great demonstration of this – sharing its environmental results, admitting its shortcomings and committing to clear goals on a continuous journey.
#10. Millennials continue leading the way in expectations of and actions towards responsible businesses.
Millennials are most likely to seek out responsible products (85% vs. 79% US average) and are also more likely to hold brands accountable for producing and communicating results of CSR efforts (88% vs. 82%). This is significant, considering millennials' powerful purchasing power and influence on consumer spending overall. And, they not only want to hear about CSR efforts, but they also want to actively engage in the conversation. TOMS' One Day Without Shoes is a prime example of inviting consumers to engage, share and voice their alignment with the brand's values while also giving back.
What does this mean for your business and brand? Here's a quick recap:
1. Identify what social and environmental issues your brand could be an advocate for, whether through impactful communications or tactical initiatives.
2. Bring your values to life through products, services and communications – your consumers will reward you.
3. Define your brand's purpose and how it comes to life across your entire business – your consumers expect this now.
4. Don't forget your employees, purpose is a rich way to engage your internal ambassadors.
5. Understand and articulate how your company is contributing to economic development, or whether that is a material driver or not.
6. Have meaningful conversations but not shying away from tough topics – start by identifying the social justice issues that most align with your brand values.
7. Communicate your social impact efforts at point of sale, consumers are voting with their hearts and wallets.
8. Prioritize long-term commitments and efforts over short-term or one-off tactics, it's more meaningful to your brand and your business.
9. Share the good that you're doing, while also recognizing it's a journey and one that you're committed to be on.
10. Give customers a way to share, act or amplify your purpose in meaningful, emotional and authentic ways.
Connect with We First!
Twitter: @WeFirstBranding
Facebook: WeFirst
LinkedIn: WeFirst
Youtube: WeFirstTV
Join our mailing list and invite Simon to speak at your next event or meeting.
Title image via Flickr courtesy of user Jerry Lai at https://flic.kr/p/kBSUgB. 
Related News
The Future of Brand Impact and How It's Measured

Purpose At Work: Lessons From TOMS On How To Lead With Purpose

Purpose At Work: How Starbucks Scales Impact By Listening To All The Stakeholders In Our Shared Future