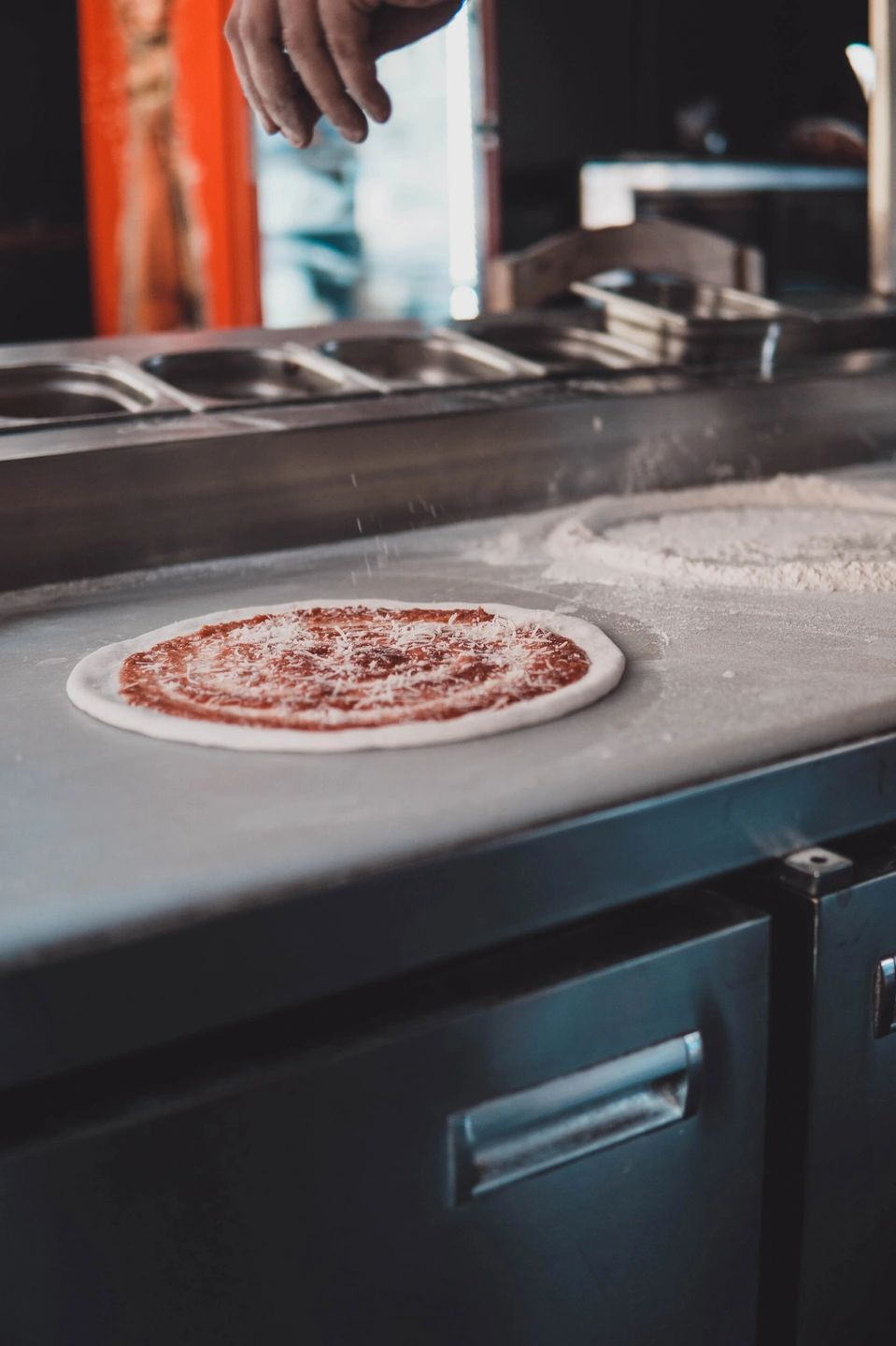 Domino's Shows How Big Brands Can Address Big Problems By Going Small
When it comes to infrastructure, American currently has a D+ according to the American Society of Civil Engineers. The ASCE also estimates that the United States will need to spend over $2 trillion to truly improve its crumbling roads. This week, Domino's Pizza made waves when it announced a "Paving for Pizza" initiative to play a part in solving this massive issue.
Anyone can nominate their town at http://www.pavingforpizza.om to receive a $5,000 grant for pothole repairs. Currently, Domino's has resurfaced roads with "Oh, yes we did" stamps in Burbank, California, Bartonville, Texas, Milford, Delaware, and Athens, Georgia with plans to award more cities around the country.
Domino's messaging is a bit cheeky. Saying that, "Bad roads shouldn't happen to good pizza," Dominos rationale is that,"Potholes, cracks, and bumps in the road can cause irreversible damage to your pizza during the drove home from Domino's. We can't stand by and let your cheese slide to one side. Your toppings get un-topped, or your boxes get flipped, so we're helping to pave in towns across the country to save your good pizza from the bad roads."
Despite the humor, Domino's focusing on road repair makes sense. In the US alone, Domino's delivery drivers cover 12 million miles each week. That doesn't even account for the additional customers who opt for pick-up. Additionally, from now until 2022, bad roads will cost businesses $240 billion. So, Domino's is not only addressing the needs of its various stakeholders, it's also planning for long-term sustainability and business success. As a Domino's PR spokesperson told Pothole.info, "We care about our customers and our pizzas and we know that potholes are a common concern for every driver (including our delivery drivers). We didn't need any data to know that this is a common tension around the U.S. and one that, in our unique way, we are hoping to help with."
Although $5,000 a town may not sound like much, the effort truly does make a local impact. In a Washington Post op-ed called, "Why I let Domino's fill my city's potholes," Milford city manager Eric Norenberg noted that $5,000 goes a long way in a 10,000-resident community with only a $30,000 budget for street maintenance. "My job, as a professional local government manager, is to identify the best alternatives to providing crucial city services in an equitable manner and then bring those recommendations to our policymakers," Norenberg wrote. "Sometimes that means creative financing. And sometimes that means letting Domino's pick up the tab."
By focusing on creating real change for smaller communities, Domino's is able to create brand loyalty at a grassroots level that balloons outward and becomes global. Citylab highlighted that the earned media coverage Domino's received was high in comparison to the amount of work they've actually done thus far. However, the attention enables Domino's to grow its business while opening up the possibility for them to redoube on its efforts in the future.
While some outlets such as Business Insider have bemoaned the fact that corporations are stepping up as a result of ineffectual governments skimping out on basic functions, now Domino's has sparked a cultural conversation about infrastructure that could spur those governments to be more proactive.
That possible outcome, combined with inspiration Domino's may have given to companies with similar operations, could begin to really address a seemingly insurmountable national problem. Imagine a world where Amazon, FedEx, Grubhub, or Uber plays a role in fixing the roads they use too. In this way, "Paving for Pizza" shows that large companies can contribute to large scale impact by first focusing on the immediate needs of the small communities where they operate.