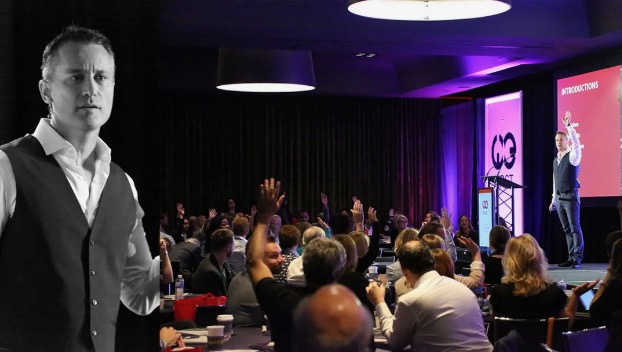 2018 In Review: Our Top 10 In Purpose-Driven Branding
Written By
January 3, 2019
Consumers today are evermore aware of the impact brands have on society. What's more, our planet is facing dire crises like climate change, gun violence, migration, public health issues, environmental decline and more. The combination of these pressing issues combined with consumer demand for purposeful business is changing the branding landscape.
2018 was filled with purpose-driven business initiatives that showcase how companies can do good while doing well. There were also several challenges that offer learning opportunities for brands of all sizes.
Here's the We First Top 10 in purposeful branding for 2018:
1) Facebook takes responsibilities for privacy breaches:
In response to criticism around the Cambridge Analytica data breach, Facebook CEO Mark Zuckerberg enacted new policies around user privacy. Of note, Facebook restricted advertisers from coupling third-party data with Facebook data when targeting consumers on the platform. Zuckerberg also testified in front of congress and released public apologies via full page ads.  While Facebook made a conscious effort to mend its public image, the brand still struggled with consumer trust. Key lessons from Facebook are to maintain consistent purpose-driven internal and external policies that promote transparency and accountability.
2) Dicks Sporting Goods bans the sale of assault rifles:
After the atrocities of the Parkland shooting, Dicks Sporting Goods CEO Edward Stack took a stand for gun safety. In a public letter, Stack declared that Dicks would no longer sell firearms to youth under the age of 21, stop the sale of assault style rifles and cease the distribution of high capacity magazines. Not only did Stack's actions distinguish Dicks as a purposeful leader, they also earned the brand media coverage and strengthened consumer goodwill. The takeaway here is that using your brand to join cultural movements is an excellent way to act on purpose.
3) We First, Inc. launches We First Works:
We First launched affordable online courses for companies and individuals looking to define and refine corporate and personal purpose. These interactive workshops provide the tools businesses and individuals need to activate purpose in meaningful ways. We First Works is a must do for businesses and entrepreneurs looking to distinguish their brand in today's competitive, purposeful marketplace. Discover your purpose here.
4) Airbnb combines marketing with impact: After the Supreme Court ruling that upheld the Trump Administration travel ban, Airbnb launched a campaign in protest of the decision. The campaign featured a compelling advert that invited everyone to "travel forward," rather than building walls that seperate us. The company also encouraged consumers to donate to the International Refugee Assistance Project and pledged to match the contributions up to $150,000. The teaching here is that leveraging your marketing initiatives to join cultural conversations is an excellent way to promote both your brand and purpose-driven mission.
5) Papa John's rebounds from PR crisis: Papa John's founder was admonished for saying racist remarks and the company fielded a plethora of unwanted media. In response, CEO Steve Ritchie wrote a letter owning the unacceptable behavior and promised Papa John's would address the problem by hiring diversity and inclusion consultants to assess the problem. While Papa John's could take it further by measuring and monitoring progress, as well as incorporating diversity and inclusion into its marketing and corporate culture, the brand took an important first step to take action. Ultimately, it's important to take ownership and action for your brand's mishaps even when they are difficult to talk about.  
6) Danone becomes the largest B Corp in the world: While there are thousands of companies registered as certified B Corporations, Danone North America was the first publicly traded company to sign up. The corporation helped lay the groundwork and structure for larger companies that want to register with the social enterprise. Essentially, by making an effort to go beyond the status quo for company purpose, you can carve out a competitive advantage.
7) Nike takes a stand as Kaepernick takes a knee: In protest of police brutality, Colin Kaepernick, former quarterback of the 49ers, took a knee during the national anthem. In its 30th anniversary campaign, Nike celebrated Kaepernick's act of social justice with ads and Billboards around the globe. While some consumers disagreed with Nike's stance, others celebrated it. The bold act showcases Nike's commitment to taking risks and it's understanding of what it means to be a star athlete and a leading brand in today's world. That is, making a stand for values that go beyond the bottom line and pushing the limits on and off the field.
8) McDonalds stomachs a whopper of sexual harassment issues: In a not so purposeful move, McDonalds struggled with sexual harassment issues in several US stores. Workers held a strike and protest demanding a group to address issue at the corporate level consisting of workers, women's rights managers and other company representatives. While McDonalds claimed to have internal protocol in place, it was not working. McDonalds mistakes offer valuable lessons for brands looking to build a culture of diversity and inclusion. Specifically, brands must secure support from senior leadership, implement frameworks, support grassroots organization and adopt long term perspectives.
9) Brands encourage consumers to vote: In anticipation of the midterm elections dozens of brands formed the Time To Vote coalition. Companies like Patagonia, North Face, Spotify, Levi's, Western Union and others gave employee's time off to vote. What's more, brands like Lyft, Uber and Lime offered citizens free ride credits to get to the polls on November 6th. This purposeful move to encourage employees and consumers to vote shows how brands are taking action to display social responsibility.
10) TOMS advocates for gun safety: After the Thousand Oaks shooting, TOMS founder Blake Mycoskie and his wife Heather Lang decided it was time to do something about gun violence. TOMS donated $5 million to nonprofits that focus on gun safety. The brand also used its social media channels as well as its website to encourage consumers to contact their congressional representatives in support of universal background checks. TOMS's actions is a great example of how today's leading brands leverage marketing to foster conversations with consumers and make a purposeful impact.
Thank you all for a purpose filled 2018. Happy New Year!