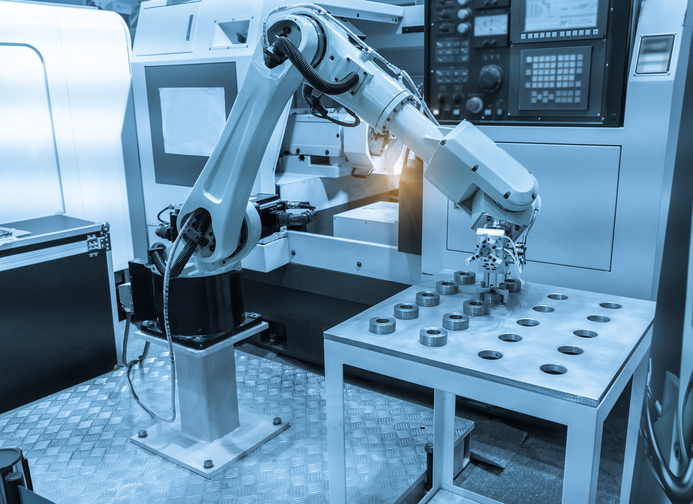 Insights from Forbes' List of America's Best Employers: Highly Valuable Skills in the Age of AI
Forbes' list of America's Best Employers highlights companies that offer valuable perks to make employees' lives better and more fulfilling. Top employers compensate staff with more than just money by making their work meaningful and purpose-driven, as well as including benefits like top notch health insurance, maternity and paternity leave, paid volunteer hours, student debt relief and more.
Enriching the lives of employees is vital to attracting and retaining top talent, maximizing performance, and fostering a thriving company culture that drives business success.
Another aspect of employee satisfaction and performance is job security. In today's increasingly technological world, both employees and business leaders want to know what the jobs of the future will look like. What skills will be needed and how will both companies and employees thrive in the age of artificial intelligence?
For employees, foresight provides direction on how they can secure employment in the future and what skills they may need to develop. For employers, it provides clarity of strategy and keeps them competitive in the rapidly changing digital environment.
Here are three lessons from leading companies in Forbes' list of America's Best Employers on essential job skills for today and the future:
1) Emotional Intelligence is increasingly important: While AI is an excellent tool for automating established procedures and running numeric calculations, it falls short when it comes to precisely integrating emotional sensitivities. Robots will never truly feel emotions. Experts are currently working to further develop AI's ability to process human emotion, yet available technologies aren't able to dynamically capture emotional intelligence.
For example, after fielding numerous complaints about violent and offensive content posted via livestream video, Facebook will hire 3,000 new employees to monitor content to determine what is safe and acceptable for the social media platform.
Ultimately, human emotion and the ability to determine how content or user experience will impact viewers' feelings is something that AI is not capable of — at least for the time being. Therefore, employees with high levels of emotional intelligence will be increasingly valuable to brands seeking to scale intimacy with their target audiences as well as managing relationships with consumers, shareholders and partners.
2) Creative thinking is paramount: AI can streamline research, data analysis, and options creation; yet, purpose, vision, and mission are determined by humans. What's more, novel ideas about how to solve unprecedented challenges or approach opportunities require creative problem solving that extends beyond the capabilities of AI.
A company doing an excellent job of fostering creative thinking in the workplace is Google. Among other things, the tech giant encourages employees to use 20% of their time for creative and passion projects unrelated to the core responsibilities of their job. Additionally, Google hires engineers to constantly beta test new technology and offers a plethora of training and lectures to build employee skillsets and inspire innovation.
The lesson here is that creativity, the ability to ask questions and "think out of the box" are valuable traits for the workforce and essential for companies to thrive in the changing and dynamic landscape of technological innovation.
3) Personability is still vital to customer experience: Humans are social beings and person-to-person interactions are vital to establishing feelings of comfort, being taken care of, heard, and related to.
Essentially, excellent customer service requires emotional intelligence, which must be carried out by — or at least monitored by — an engaged and dedicated staff.
A brand that excels at providing customers with quality experiences is Jet Blue. The carrier was awarded the highest ranking in the American Customer Satisfaction Index for the airline category and employs over 20,000 people to ensure that travelers' needs are met.
The key takeaway here is that personability is critical to customer satisfaction, as well as managing other stakeholder relationships.
Companies that offer awesome perks and benefits will have an easier time attracting and retaining top talent and inspiring peak performance. Additionally, clarifying how each individual contributes to the company vision and actively including your internal team in discussions about purpose and corporate mission provides employees with a deeper sense of security and investment in growing your business. Therefore, defining what your company will need and what skills will be most valuable to your success in the age of artificial intelligence is crucial to the success of your business and internal company culture.
Connect with We First!
Twitter: @WeFirstBranding
Facebook: WeFirst
LinkedIn: WeFirst
Youtube: WeFirstTV
Join our mailing list and invite Simon to speak at your next event or meeting.
Title image via iStock.com/kynny.