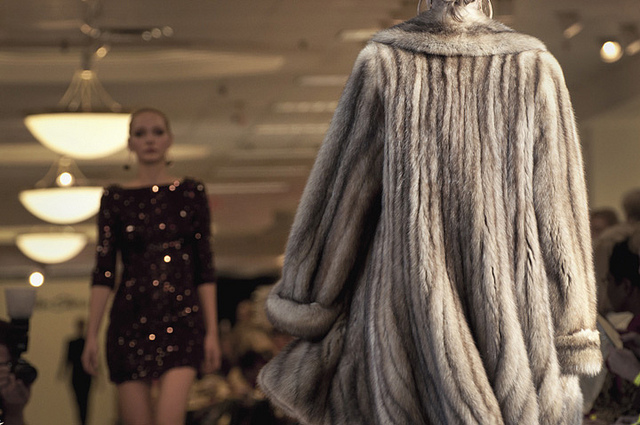 Brands Making Bold Purpose-Driven Commitments
Written By
November 2, 2017
Brands across the world are realizing how important it is to incorporate purpose in their organizations, not only to drive growth but also as a means to engaging, motivating and nurturing their employees. A recent study showed that companies focused on purpose had growth rates nearly three times the annual rate for their industry, and 90% of people who work in a purpose-driven organization reported feeling engaged, compared to 32% in non-purpose driven organizations.
With purpose now a business necessity, brands today need to be bolder and more proprietary than ever in bringing their purpose to life. In the past few weeks alone we've seen a number of brands share bold commitments and initiatives across environmental and social impact initiatives
On October 11, International fashion powerhouse, Gucci, announced it will stop using fur in its collections. Gucci CEO, Marco Bizzarri, said, "being socially responsible is one of Gucci's core values," and the brand will continue to make changes that help the environment and animals. Needless to say, the Humane Society and PETA are overjoyed about the news. As a longtime leader in the fashion world, this decision will undoubtedly have a ripple effect throughout the industry, potentially influencing other brands to follow suit and become fur-free.
Tech frontrunner Google, another industry heavyweight, has announced plans to hit 100% renewable energy for their data centers and operations by the end of this year. The company runs some of the largest data centers in the world, and this sends a bold message across the industry. Google has proved that your carbon footprint does not need to be large just because your company utilizes massive amounts of energy. Putting this into practice, Google created long-term contracts for renewable energy, most of which are centered around wind energy, and currently Google is the world's largest corporate buyer of renewable power.
The food industry is also taking significant stake in purpose. Nestle, the largest food company in the world, has implemented a specific set of reforms for all its chicken suppliers and will begin phasing out chickens from farms that treat birds in inhumane ways. Their goal is to obtain 100% of their chicken from sources that meet a higher standard of animal welfare by 2024. Paul Grimwood, CEO of Nestle, said this commitment came about because the company wants to "help bring about positive change at every level of the supply chain." As a massive global player in the industry, it's reasonable to expect that other companies will follow in Nestle's footsteps and implement better practices in relation to the treatment of animals.
How can you successfully implement a bold commitment?
First, identify areas that need improvement and align with your company's values.
Evaluate where your company can have the greatest impact on those issues.
Articulate, define and share a large-scale commitment that shows your desire to do better – and implement an action plan to see it through.
Bold commitments are most successful when they are unprecedented and hard to achieve- like Google's commitment to 100% renewable energy. However, make sure your large-scale goal is within reach by developing a tangible roadmap that your company can implement over time.
Connect with We First!
Twitter: @WeFirstBranding
Facebook: WeFirst
LinkedIn: WeFirst
Youtube: WeFirstTV
Join our mailing list and invite Simon to speak at your next event or meeting.
Title image via Flickr courtesy of user Lacy Landre at https://flic.kr/p/avMwmz.