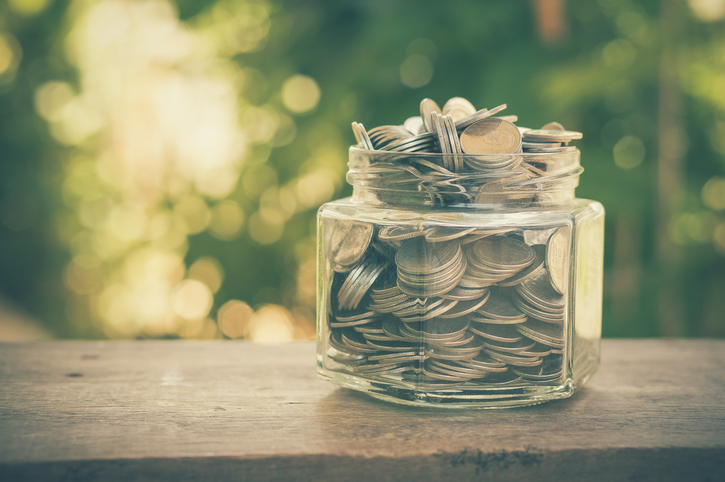 3 Methodologies Every Brand Must Use When Choosing Social Good Strategies
Written By
August 14, 2017
The wave of purpose-driven business is here. Many of the world's biggest companies – including JPMorgan, Apple, Toyota and others — are investing millions of dollars every year to create and showcase their corporate social responsibility campaigns. This movement of corporate good-doing is fueled by a growing consumer demand for companies to go beyond profit and make a positive impact. While company contributions to good causes are essential to solving various global crises, not all initiatives yield the same results.
Many companies invest in purpose because of the benefits it has on brand image, marketing, and consumer goodwill. This is understandable, and there is nothing wrong with leveraging the positive impact your company creates to increase profits. However, brands that only play lip service to social good often face consumer backlash and bad PR, as seen with the backlash against Pepsi's Kendall Jenner ad…
So, what's the best way to pick the right cause for your brand to get behind? It depends.
From a branding perspective, it makes sense to link your social contribution with your product and service offerings. Examples include Warby Parker's 'Buy One, Give One' glasses initiative and Coca-Cola's clean water campaign.
The challenge with basing social impact on your brand personality is that, while you are giving back, you may not be giving back in the most efficient or impactful way. There are methodologies that can help companies, as well as investors and philanthropists, decide how they can make the most social impact out of their contributions. That said, it's a balancing act between aligning purposeful initiatives with your brand image, while also maximizing impact.
Here are 3 ways brands can use decision tools to improve the impact of corporate social responsibility initiatives:
1)  Identify opportunities for the biggest impact: Unlike financial investing, charitable giving is often done without the same rigor in quantifying the impact of the outcome.
If you were going to launch a new product line or undergo an acquisition you would use numerous metrics such as rate of return, net value, and the risk/reward ratio to assess the expected profitability of the investment. When it comes to social good, most donors make their contribution without studying the outcome, often because doing good is seen as a sufficient end in itself. But to truly scale impact in the fastest and most efficient way possible, we need to apply the same level of rigor we use to analyze financial decisions into social good decisions as well.
An excellent way to learn more about how to quantify social good is to read William MacAskill's book Doing Good Better. The philanthropists manuscript illustrates how donors can compare and contrast charities to make social investments that have the biggest impact by using criteria such as the "estimated cost of effectiveness, robustness of evidence, quality of implementation, size of room for more funding," and other methods. This framework can be used when assessing nonprofit partners or direct contributions from your brand.
The key takeaway is that social impact campaigns should be competitive and quantifiable to truly have the largest impact. Brands must use uniform and measurable assessment tools when selecting how they are going to give back.  
2)  Crowdsource opinions: Another way to approach social impact strategy is to assess what society or a specific community values most. By collecting information on community beliefs you can insure that your social good campaigns will be utilized and appreciated by the people for whom they are intended to serve.
Software solutions capable of aggregating thousands of opinions are great ways to understand the big picture of what communities want most.
A company doing great  work to understand community insights is Unanimous AI. The software as a service SaaS company recently applied a swarm intelligence tool to analyze Twitter comments in response to Amazon CEO Jeff Bezos tweet asking what causes he should support.
Unanimous AI deployed a dynamic system that showed real time preferences for different causes, essentially magnifying collective opinion to create a sort of super intelligence.  After compiling the data, the SaaS company illustrated that the 40 thousand-plus Twitter responders suggest that Bezos should invest in clean drinking water.
Ultimately, assessing collective opinions of consumers, aid recipients and other stakeholders is essential to crafting effective corporate social responsibility initiatives.
3)  Use analytics to craft a robust action plan: Once your brand has honed in on a social or environmental problem that is meaningful to your community, it's important to identify your specific strategy. How do you pick the best one?
Let's take Bezos for an example. Say Amazon's CEO decides to follow Unanimous AI's advice to address the world's increasingly scarce drinking water supply. How would he go about doing it? There are many potential strategies each one with its strengths and weaknesses.
One way he could do it is by applying a methodology called Robust Decision Making. The framework developed at the internationally acclaimed think tank RAND, uses scenario simulations to assess strengths and weaknesses in each potential strategy to highlight the option most likely to succeed under deep uncertainty.
While this tool is primarily used in public sector decision-making, such as how to strengthen the resiliency of the Colorado River Basin, it offers valuable lessons to companies looking to face big challenges with no clear right answer.
Ultimately, strategies that deploy flexible actions likely to succeed in a plethora of plausible futures are typically the most robust.
Companies dedicated to creating measurable and meaningful social and environmental impact must utilize both quantitative and qualitative analysis to craft the best corporate social responsibility strategies. While staying on brand with your cause marketing initiatives is important to the return on marketing investment, making the biggest impact will provide your company and the planet the greatest rewards in the long run.
Connect with We First!
Twitter: @WeFirstBranding
Facebook: WeFirst
LinkedIn: WeFirst
Youtube: WeFirstTV
Join our mailing list and invite Simon to speak at your next event or meeting.
Title image via iStock user tuk69tuk