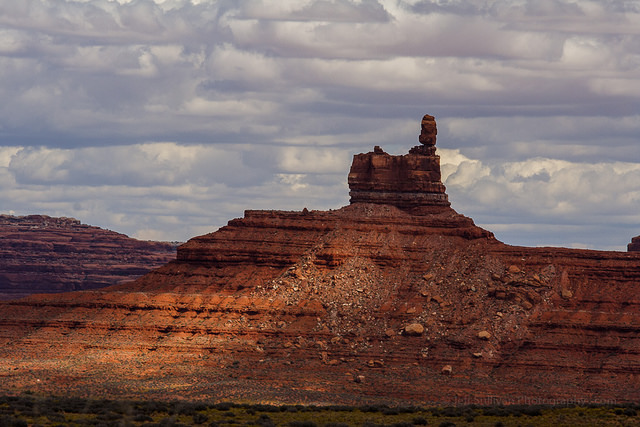 How to Champion Cultural Movements & Build Your Brand: Lessons from Patagonia
Written By
December 11, 2017
Cultural movements offer brands unique opportunities to leverage their business to do good, while simultaneously connecting with consumers around issues they care about.
While it can be challenging to join cultural movements in an authentic way that builds your brand, supporting causes that impact your business and your customers is a great way to start.
An excellent example of how a company is leading a cultural movement is Patagonia's work to preserve Bears Ears National Monument and America's public lands.
Since Trump's inauguration there has been heightened debate around how America should best use its public lands, and, the Bears Ears National Monument has been a hotbed of controversy between environmental conservationists and local and federal politicians.
On December 4th, President Trump announced that he would shrink Bears Ears National Monument by roughly 85 percent and reduce the nearby Grand Staircase Escalante by approximately 50 percent.
Throughout the battle, Patagonia has leveraged its business to support the movement behind public land conservation. In doing so, the outdoor retailer is not only generating earned media and building consumer goodwill, but also working to preserve the very places many of its customers go to use its products.
Here are three lessons from Patagonia on how to champion social movements and build your brand:
1) Cultivate Community:
To truly advance a movement, it's essential to build meaningful connections with key stakeholders.
Patagonia has done a good job connecting with numerous nonprofits and advocates to amplify its voice, expand the organic reach of its communications, and collectively work towards public lands preservation.
Rather than solely targeting nonprofits and influencers with expansive reach, Patagonia connects with grassroots organizations such as the Grand Staircase Escalante Partners, Utah Diné Bikéyah, and other nonprofits making a real difference on the ground.
The brand has also joined forces with numerous other outdoor gear companies like REI, The North Face, and Black Diamond to promote the cause.
What's more, by promoting hashtags like #StandWithBearsEars and #MonumentalMistake, the brand gains earned media from consumers and influencers alike who see Patagonia as an organizer in the movement to protect public lands.
The key takeaway is that it's important to focus on building connections with people and organizations that are making the most impact. It's also crucial to connect with larger collectives and influencers to advance the movement. This way you can maintain authenticity in your participation and scale the reach of your initiatives.
2) Create Meaningful Content:
People share content because it helps them express something they care about better than they can say it themselves. To truly lead a movement it's essential that your communications are on point.  This could mean producing stunningly beautiful imagery, interactive experiences, or valuable information that helps your audience achieve a goal.
Patagonia's done impressive work creating content that matters around the public lands preservation movement.
In addition to featuring stunningly beautiful photos of national monuments and parklands on its social media channels, Patagonia partnered with Google to create a virtual reality film that enables people to take a tour of Bears Ears.
The outdoor clothing and gear company also helps people take action on its website by signing petitions, sending emails to key representatives – like Secretary of the Interior Ryan Zinke – and sharing messages on social media.
The lesson here is that it's important to make content that matters not only to entice people to share your posts and pages, but also to accelerate real actions that benefit cultural movements.
3) Take Bold Actions:
While making a public statement showcasing your support for an issue or donating a percentage of sales to fund a cause is a great start, making unexpected and impactful maneuvers is more likely to generate earned media and make a measurable impact.
Patagonia has lead the way by taking meaningful actions to fight for Bears Ears. Earlier this year, Patagonia was instrumental in influencing the Outdoor Retailer Show – which brings in over $50 million to Utah annually – to move out of the state if local government didn't support the preservation of Bears Ears.
Additionally, in response to Trump's announcement to rescind the monument, Patagonia is suing the administration, saying the white house stole land from the American people.
It follows that Patagonia has received earned media on major news publications such as the New York Times, CNN, USA Today, Fox News, Huffington Post and many others.
Ultimately,  by using your business to take actions that matter, you not only distinguish yourself as a leader but can also generate substantial media coverage.
Essentially, to advance cultural movements and build your brand you must join cultural movements in an authentic way. This means building meaningful connections, telling compelling stories, empowering people to take action and leading by example.
Connect with We First!
Twitter: @WeFirstBranding
Facebook: WeFirst
LinkedIn: WeFirst
Youtube: WeFirstTV
Join our mailing list and invite Simon to speak at your next event or meeting.
Title image via Flickr courtesy of user Jeffrey Sullivan at https://flic.kr/p/E2BF2A
Related News
Conversation Leadership – How Brands Build Business & Inspire Change by Leading Proprietary Conversations

We First 5: Twitter Trolls, Patagonia Protests, & Starbucks Serves Legal Aid

Purpose In Action: Why Brands Are Asking You To Vote