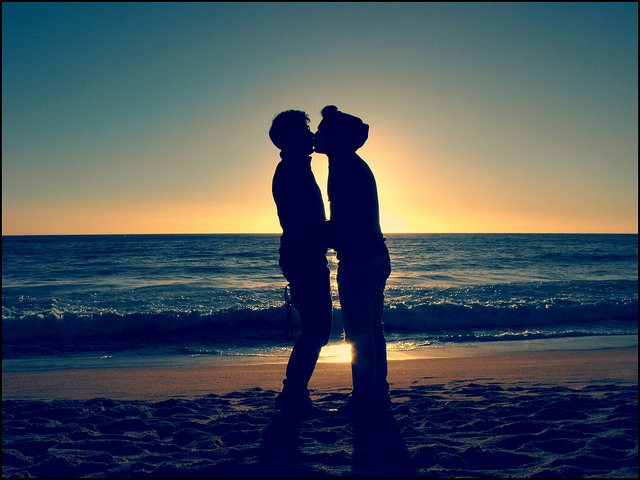 'Love is Love' Valentine's Day Marketing
Written By
February 14, 2017
The recent increase in consumer activism and the shift towards purposeful marketing is influencing brands to embrace deeper social meaning, relevance and resonance in their advertising efforts relating to cultural mainstays like Valentine's Day. Connecting your brand with purpose is more than donating some change to charity. In fact, 97 percent of marketing executives agree that using purpose to drive campaigns is a legitimate business strategy. What's more is 90 percent of consumers would rather purchase a product they associate with a good cause over a generic item, given equal price and quality; and, they are equally likely to boycott a brand if it is associated with practices they don't believe in. If you want to boost your advertising efforts, gain consumer goodwill and ultimately scale your business, you must align your brand with purpose and share your mission with the world.
Brands Embrace Same-Sex Love This Valentine's Day
For Valentine's Day this year companies like Hallmark, Lush and Teleflora used their marketing efforts to contribute to the larger cultural conversation about LGBTQ rights by featuring romantic same-sex relationships in their ad campaigns. This move showcased how these brands are celebrating differences and using their brand to build a more inclusive world.
While some people opposed the social statements, many consumers praised the brand's bold moves. One enthusiastic customer tweeted "@lushcosmetics loving that you use a non heteronormative couple here. Take my money forever." This is an excellent example of how brands are using purpose to inspire consumer engagement, which not only strengthens stakeholder communities and increases word-of-mouth advertising, but will also grow their bottom-lines.
Key Takeaways
Here are three lessons from 2017's purpose-driven Valentine's Day advertising campaigns you can use to spice up your brand's marketing efforts:
1. Join cultural conversations: In 2015, the US Supreme Court legalized gay marriage yet the LGBTQ community is still marginalized by the media and in many sects of society. The "love is love" movement has taken same-sex relationships out of the closet and into the open by inspiring people to share photos and content related to LGBTQ relationships online. Hallmark, Lush and Teleflora are building on that movement by embracing non-heteronormativity in corporate culture. By welcoming equality and inclusion, these brands are taking a stand in a larger cultural conversation, which has amplified their marketing efforts and distinguished them as leaders in the broader social movement.
2. Be bold: While flowers, chocolates and young, attractive couples splashing through breakwater on the beach at sunset are classic images associated with love, they are predictable. In today's digital world, Americans are in front of screens for an average of over 10 hours a day and are constantly exposed to advertising. If you want consumers to notice, internalize and share your content you have to create purposeful, engaging and novel stories to promote you brand.
3. Harness the power of consumer activism: As the responses to this year's socially conscious Valentine's Day ads show us, consumers are happy to support brands that share their values. What this means for your brand is that if you want to earn word-of-mouth advertising and strengthen consumer engagement, you must be the chief celebrant, not celebrity, of your community.
Social media, coupled with growing awareness about global, environmental and social crises, continues to inspire consumer activism, which in turn is shaping corporate social responsibility. Brands that take a stand on global or cultural issues bigger than their brand or industry will carve out a competitive advantage by using their business to build a better world. In turn, these brands will ultimately be rewarded with earned social and conventional media as well as consumer purchases. Whether you are planning next year's Valentine's Day commercial or crafting next week's social media strategy, awaken the power of purpose to scale impact, multiply organic reach and increase profits.
Connect with We First!
Twitter: @WeFirstBranding
Facebook: WeFirst
LinkedIn: WeFirst
Youtube: WeFirstTV
Join our mailing list and invite Simon to speak at your next event or meeting.
Title image via Flickr courtesy of user Danilo Urbina at https://flic.kr/p/bWPU4p.