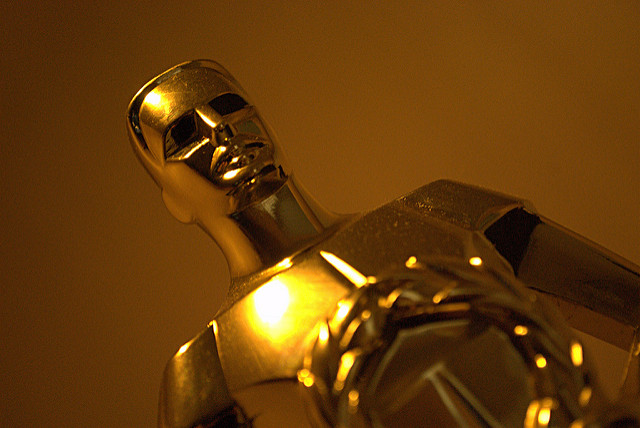 How to Ensure Your Brand Shines, Not Suffers, During the Oscars
Written By
February 24, 2017
Cultural hotspots like the Oscars, the Grammys and the Super Bowl are turning into platforms where entertainment icons voice their social and political standpoints. This is becoming 'the new normal' and these moments in entertainment are no longer nonpartisan events. While the biggest conversation topics used to focus on the cutest couples and standout dresses, they're now centered on statements about the most pressing challenges of our time.
These socially and politically charged events offer an amazing opportunity for brands to shine by aligning with a cause that resonates among consumers and celebrities. At the same time, associating your company with something that doesn't speak to inclusivity and a higher purpose can backfire by arousing public disapproval and ultimately cost you consumer goodwill and profits. Here are a few examples of what to do and what not to do when coupling your brand with a cause.
What to do:
An excellent way to make your brand shine during cultural celebrations like the Oscars is to align with a larger cultural issue that's bigger than your business or industry.
A great example of a company making a statement about a pertinent social issue and connecting it to the Oscars is United Talent Agency. In lieu of their annual Oscar's party the UTA is hosting a rally to protest the current administration's stance on immigration. The event, which they named "United Voices," is a call "to express the creative community's growing concern with anti-immigrant sentiment in the United States and its potential chilling effect on the global exchange of ideas and freedom of expression," the Agency stated in a press release.  UTA will also contribute $250,000 to the American Civil Liberties Union and the International Rescue Committee.
Also of note, UTA's client Asghar Farhadi, an Iranian Director whose film The Salesman is in the running for best foreign-language film of the year, will not attend the Oscars to protest the recent immigration ban.
The Agency's public stance against discriminatory immigration policies has bought them earned media, client support and public approval. The essential lesson here is that by supporting social and cultural inclusion you can build a stronger brand and a better world.
What not to do:
While connecting your brand with larger cultural conversations can earn consumer goodwill and word of mouth advertising, aligning with a divisive symbol can cost your brand dearly. It's important that you position your brand as a force for good, which means identifying with inclusivity as well as social and environmental responsibility.
On the other end of the spectrum from UTA is Under Armour, whose stock recently tanked following its' CEO's vocal support of Donald Trump. What's more is that basketball superstar Steph Curry, who's one of the brand's biggest celebrity ambassadors, made a public statement in disapproval of the CEO's political position. Other celebrities on the brand's roster like Dwayne "The Rock" Johnson also denounced the political endorsement. Furthermore, the stock was downgraded due to reputation risk.
The key takeaway here is that while holding personal political views that differ from your stakeholders is clearly an undeniable right, it's important to consider how to align your external messaging with the people who represent your brand, be it employees, ambassadors or consumers. Further, if you want to be recognized as a purpose-driven business leader you must practice the ethos that prosperity is the wellbeing of many, not the wealth of a privileged few.
Sunday night is sure to showcase social and political statements from Hollywood's stars. To shine in the spotlight of cultural mainstays like the Oscars your brand must not only join national and global cultural conversations and ensure corporate messaging meets stakeholder needs, but also be a motor of social change for the benefit of all.
Connect with We First!
Twitter: @WeFirstBranding
Facebook: WeFirst
LinkedIn: WeFirst
Youtube: WeFirstTV
Join our mailing list and invite Simon to speak at your next event or meeting.
Title Image via Flickr courtesy of user Davidlohr Bueso at https://flic.kr/p/6W4DBr.