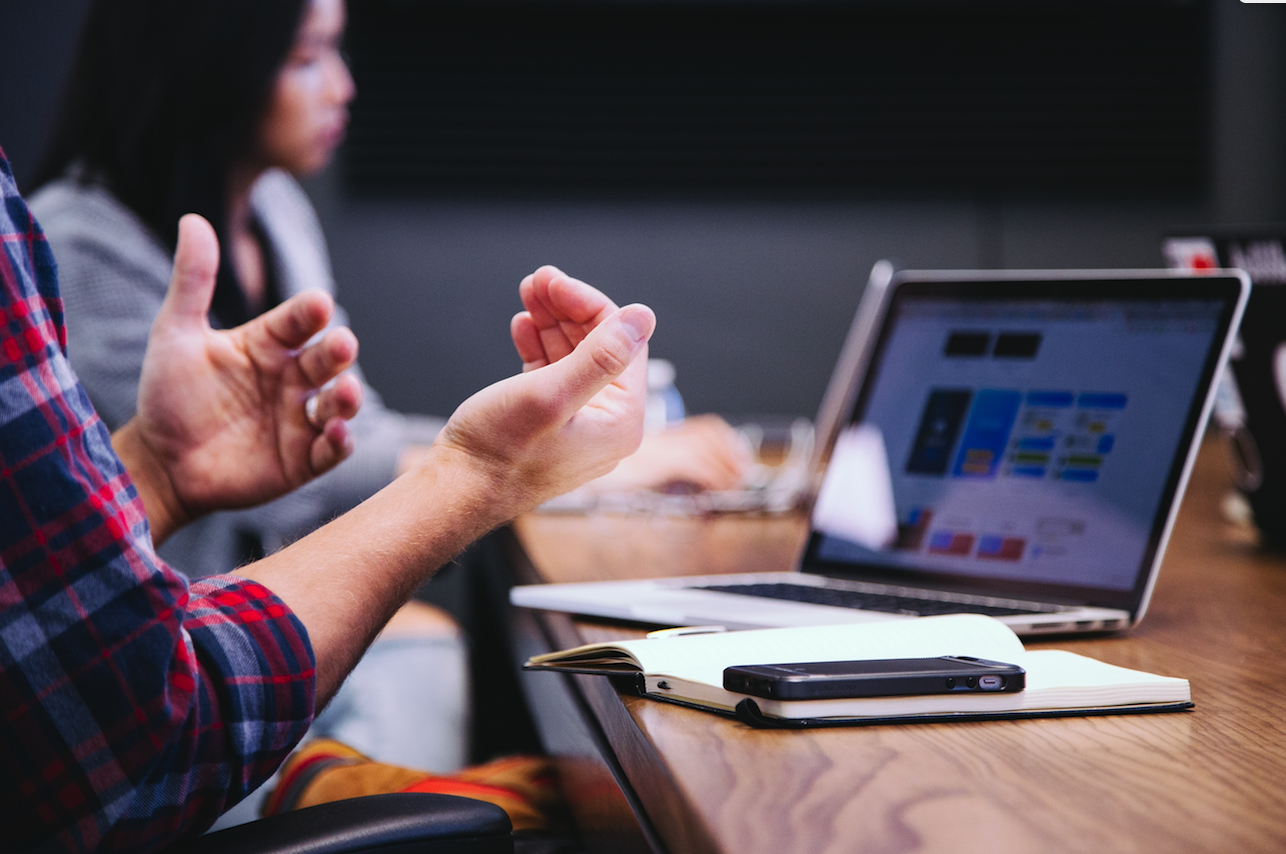 How to Execute Off BlackRock CEO's Letter for Purposeful Leadership
Written By
February 7, 2018
When the biggest asset manager in the world insists that "companies, both public and private, serve a social purpose," it's ample time to consider how your brand is building a better world.  That's exactly what happened earlier this year, when Larry Fink, Chairman and CEO of BlackRock, published his annual letter to CEOs discussing 'A Sense of Purpose.'
While the letter showcases humanitarian sentiments, there's no doubt that Fink is motivated by long term profitable returns. BlackRock's CEO argues that, "To prosper over time, every company must not only deliver financial performance, but also show how it makes a positive contribution to society."
Fink notes that governments are "failing to prepare for the future," and consumers now expect companies to take a leading role in social change. The finance expert also argues that companies and asset managers too often focus on short term profits over long-term value creation, which not only harms shareholders over time, but also harms society at large. "Without a sense of purpose, no company, either public or private, can achieve its full potential," Fink says.
Contrary to Milton Friedman's beliefs, Fink argues that financial and social performance are interwoven and demand time and resources to nurture over time. "Your company's strategy must articulate a path to achieve financial performance. To sustain that performance, however, you must also understand the societal impact of your business as well as the ways that broad, structural trends – from slow wage growth to rising automation to climate change – affect your potential for growth," writes BlackRock's chairman.
Corporate purpose not only shapes brand image, but also provides a compass for short-term decision making. By way of example, the BlackRock executive suggests diversifying your team members, especially leadership roles and board members, in order to foster "a more diverse and aware mindset" and avoid "groupthink". Further, Fink insists that companies must concisely communicate corporate purpose with key stakeholders. Clarity not only improves efficiency, but is also critical to showing investors and consumers how your brand is creating the social value they demand. The key takeaway is that these critical stakeholders are asking companies "to demonstrate the leadership and clarity that will drive not only their own investment returns, but also the prosperity and security of their fellow citizens."
Leading with purpose is easier said than done, but there are some vital actions brands can take to build a purpose-driven company.
Key Steps Every Brand Should Take To Lead With Purpose
Define your company purpose:
Today's digitally connected consumers and investors are confronted with the world's challenges on a daily basis. Consumers, especially Gen Z and millennials, are looking for meaningful ways to contribute to society. Interestingly, many young people feel they have a greater influence when posting content about causes they care about on social media, than actually going to an event or engaging in something in real life.
This speaks to the fact that consumers are now content creators, producers and distributors. What's more, user generated content (UGC) is less expensive and more impactful than brand crafted content. Therefore, you must define a story worth telling to be a brand worth sharing. To do this, start by asking yourself the following questions:
Why was your company started?
In terms of your company, what makes you, you?
In terms of your industry, what are you the only of?
A great example of a company that articulates its story and purpose is Airbnb. The brand's mission over the last several years to help people all over the world 'Belong anywhere.' Airbnb is the only place to rent family homes, castles, tree houses and all kinds of dwellings that aren't constructed and operated by big corporations, but by members of the Airbnb community. Since its inception competitors like VRBO, HomeAway and FlipKey are competing in hospitality sharing economy; however, Airbnb's purpose and leadership, as well as its vast network of hosts distinguish it from other brands.
Mobilize your community to co-create change:
People want to feel like they are part of the solution. If you can offer investors and consumers a way to participate in causes they care about, you can harness the power of your community to scale your impact and amplify your messaging. There are many ways to connect with your community. It could be employee volunteering, collaborations with third-party impact organizations, or contributing a portion of sales or profits to non-profit organizations.  
TOMS has done excellent work mobilizing community throughout its internal and external communities through its 'One for One' giving model. TOMS also runs social media campaigns such as "#onedaywithoutshoes, which encouraged consumers to use its hashtag upon which TOMS would donate a pair of shoes for every post. Additionally, TOMS' dedication to a higher purpose helps the brand attract top talent and foster a productive internal culture.
Lead cultural conversations:
Brands that focus communications on issues that matter, and that position their products as social proof of their values, stand out as purpose-driven leaders. By joining and leading cultural conversations, you can position your brand as a force for good, and play a meaningful role on issues that impact humanity and our planet. Dove's Real Beauty campaign – despite the brand's recent misstep – is a good example of how a brand defines and leads a meaningful conversation around beauty, the persistent objectification and sexualization of women, and how that affects the self-esteem of women and girls.
In today's world, purpose is essential to winning the talent wars, earning consumer goodwill, and building self-sustaining brand communities. As BlackRock's CEO Larry Fink argues in his letter to CEOs, companies that will thrive for years to come, combine purpose and profit to build the bottom line and a better world. 
Title image via Flickr courtesy of user Ende Gelände at https://flic.kr/p/Z9ga4G.
Simon Mainwaring is the CEO & Founder of We First. Follow him on Twitter and LinkedIn.
Related News
Take Your Impact Strategies 'On the Road'

Five Emerging Marketing Trends That Should Reshape Your Branding in 2015

How Your Brand Can Better The Best From Gillette